144 The One Where We Talk About Virtual Assistants
Description
It is not uncommon for people to tell me they are impressed with the amount of work I can get done. This attribute has helped me get noticed over the years. As my years increased, so have my tasks. Like most of us, I had more to do, so I did more. Usually, this time came at the expense of taking personal time and time away from family activities. Eventually, when there was even less bandwidth, things were done subpar, or items were not getting done. To try to get above this scenario, I decided to be careful about what I said yes to do. But even that wasn't enough, and I realized that I needed help.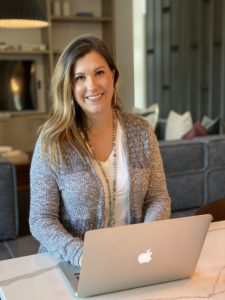 This suggestion came from a friend of mine who recommended that I get a personal assistant. More specifically, a virtual assistant. Join me as I interview one of my favorite people, my virtual assistant, Lauren Vonfeldt. In this episode, you will learn some of the behind the scenes tasks that need to get accomplished producing this podcast, but more importantly, you will learn how Lauren and I work together.  
The top ten things a virtual assistant can help with:  
Research 

 

Social media 

 

Marketing and emails 

 

Tracking expenses or invoicing 

 

Calendar management 

 

Email management  

 

To-do lists  

 

Project management 

 

Events 

 

Editing documents and publications 

 

Bonus: Creating staff and client appreciation 

 
Key Points   
12:02 – Lauren's background  
13:50 – What is a virtual assistant?  
16:44 – How Trace and Lauren got connected  
22:02 – What is the biggest payoff of having a virtual assistant?  
26:18 – First steps when working with a virtual assistant  
32:13 - The importance of regular meetings  
34:45 – How to know if you need a virtual assistant?  
42:57 – Top ten things a virtual assistant can help with 
Key Quotes
"If you don't have the margin in your life that you want, a virtual assistant might be right for you."  
"A virtual assistant can help you get the right information out to the right people."  
"I really believe I have was created to be behind the scenes. When your business succeeds, I know that I did a good job." 
Links Mentioned On This Episode 
Scaling UP! H2O Virtual Assistant page
Find out if you need a VA by taking the online quiz!