Description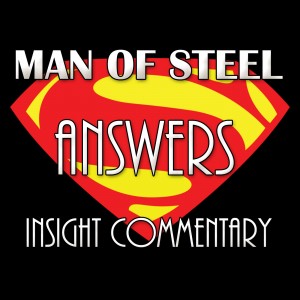 [Recorded August 8, 2019] Learning from Eastern thought. Seeing much more detail and connection. Comparing high and low context communication. How Superman's silence can be seen as sophisticated. The Problem of Evil in the East. Harmonizing Batman and Superman.
Based on the research of Dr. Richard E. Nisbett and his book, "The Geography of Thought: How Asians and Westerners Think Differently"
Answers, insights, and commentary on:


East Asians less inclined towards Fundamental Attribution Error (00:04:40 )




Objects vs. Context (00:17:45 )




Analysis vs. Holism (01:08:49 )




Applied to Batman v. Superman (02:03:24 )




And much more!


To learn more:
Press
Placing the Face in Context: Cultural Differences in Facial Emotion | Takahiko Masuda
The Michigan Fish Test and the Middle East | Sheena Iyengar
What Does The Michigan Fish Test Say About You? | io9
Eastern and Western Cultures See Emotions Very Differently | University of Alberta
Japanese More Sensitive Than Westerners To The Big Picture | Wired
This Mistake We All Make | Richard Nisbett | The Guardian
Are You A Holistic or Specific Thinker? | Erin Meyer | Harvard Business Review
East & West Part Ways in Test of Facial Expressions | NYT
Zack Snyder's Superhero Life | Bloomberg
East Versus West | Forbes
Books
Geography of Thought | Richard Nisbett
The Culture Map | Erin Meyer
You May Also Like | Tom Vanderbilt
Hit Makers | Derek Thompson
The Misinformation Age | Cailin O'Connor
Heaven & Earth Are Not Humane | Franklin Perkins
Media
West and East Cultural Differences | EBS
EAST or WEST: Which mindset do you have? | Off the Great Wall
Eastern Philosophers vs Western Philosophers | Epic Rap Battles
Logic & Reasoning | VSauce2
Batman v. Superman: By The Minute
DC Cinematic Minute
Reality | Invisibilia | NPR
Images
Population Perspective | Our World In Data
Population Density | Our World In Data
Interpersonal Trust Attitudes | Our World In Data
<figure class="wp-block-image">
<figcaption>Population Perspective</figcaption></figure>
<figure class="wp-block-image">
<figcaption>Population Density</figcaption></figure>
<figure class="wp-block-image">
<figcaption>Trust Attitudes</figcaption></figure>



<figure></figure>




<figure></figure>




<figure></figure>




<figure></figure>




<figure></figure>




<figure></figure>




<figure></figure>




<figure></figure>




<figure></figure>



Web: ManOfSteelAnswers.com
Twitter: @mosanswers
Subscribe: Apple Podcasts / RSS / Stitcher / Spotify / YouTube

Buy MOSAIC Shield T-Shirt: Bonfire.com/mosaic
Help With Hosting: via PayPal
<form action="https://www.paypal.com/cgi-bin/webscr" method="post" target="_top"><input alt="Donate with PayPal button" name="submit" src="https://www.paypalobjects.com/en_US/i/btn/btn_donate_SM.gif" title="PayPal - The safer, easier way to pay online!" type="image" />
QR Code:
</form>


#YouHaveTheRightToRemainSilent #BeStill #BestOfBoth