Description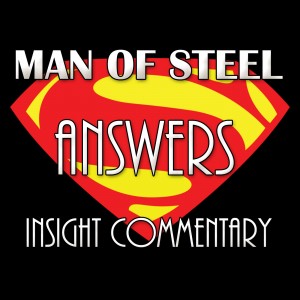 [Recorded April 22, 2020]  Decoding MOS and BvS with the story of the Grail. Parallels between the first grail knight, Percival, and the first superhero, Superman.
Answers, insights, and commentary on:


Arthurian influence on Snyder and Terrio


Joseph Campbell's love of Parzival


Arthur, The Grail, and Percival


Chrétien de Troyes adds the Grail


Percival, Perceval, Percifull, Parsifal, Parzival, Percivel…


Faire Unknown motif


Contemporary Story for Contemporary Audience


Siege Perilous: Destiny & Free Will


Becoming The Red Knight


Percival and Superman Kill Only Once


Cultures of Acceptable Violence


Carl Jung's concept of the Shadow


Batman & Superman's Shadow


Shadow Consciousness Or Else


Societal Expectations: Silencing Of Natural Self


Marriage For Love: Western Spirit


Silent Champion From Afar


Chrétien's Unfinished Romance


And much more!


To learn more:
Le Mort D'Arthur | Thomas Mallory (Armstrong)
Owning Your Own Shadow | Robert A. Johnson
Living An Examined Life | James Hollis
Myths to Live By | Joseph Campbell
Eternal Chalice | Monica Potkay
Emotions in Medieval Arthurian Literature | Frank Brandsma
King Arthur: History & Legend | Dorsey Armstrong
The Crusades: A History | Jonathan Riley-Smith
Fantastic Creatures | Juliette Wood
Joseph Campbell: A Fire In The Mind | Larsen & Larsen
Carl Jung: Wounded Healer | Claire Dunne
Web: ManOfSteelAnswers.com
Twitter: @mosanswers
Subscribe: Apple Podcasts / RSS / Stitcher / Spotify / YouTube

Buy MOSAIC Shield T-Shirt: Bonfire.com/mosaic
Help With Hosting: via PayPal
<form action="https://www.paypal.com/cgi-bin/webscr" method="post" target="_top"><input alt="Donate with PayPal button" name="submit" src="https://www.paypalobjects.com/en_US/i/btn/btn_donate_SM.gif" title="PayPal - The safer, easier way to pay online!" type="image" />
QR Code:
</form>


"The most rewarding mythological experience you can have is to see how it lives in your own psychological structure."
"We have not even to risk the adventure alone for the heroes of all times have gone before us. . . . And where we had thought to be alone we shall be with all the world."