A Look at "Good Trouble" ~ a Foot Solider's First Hand View Then & it's Relevance in 2020!
Description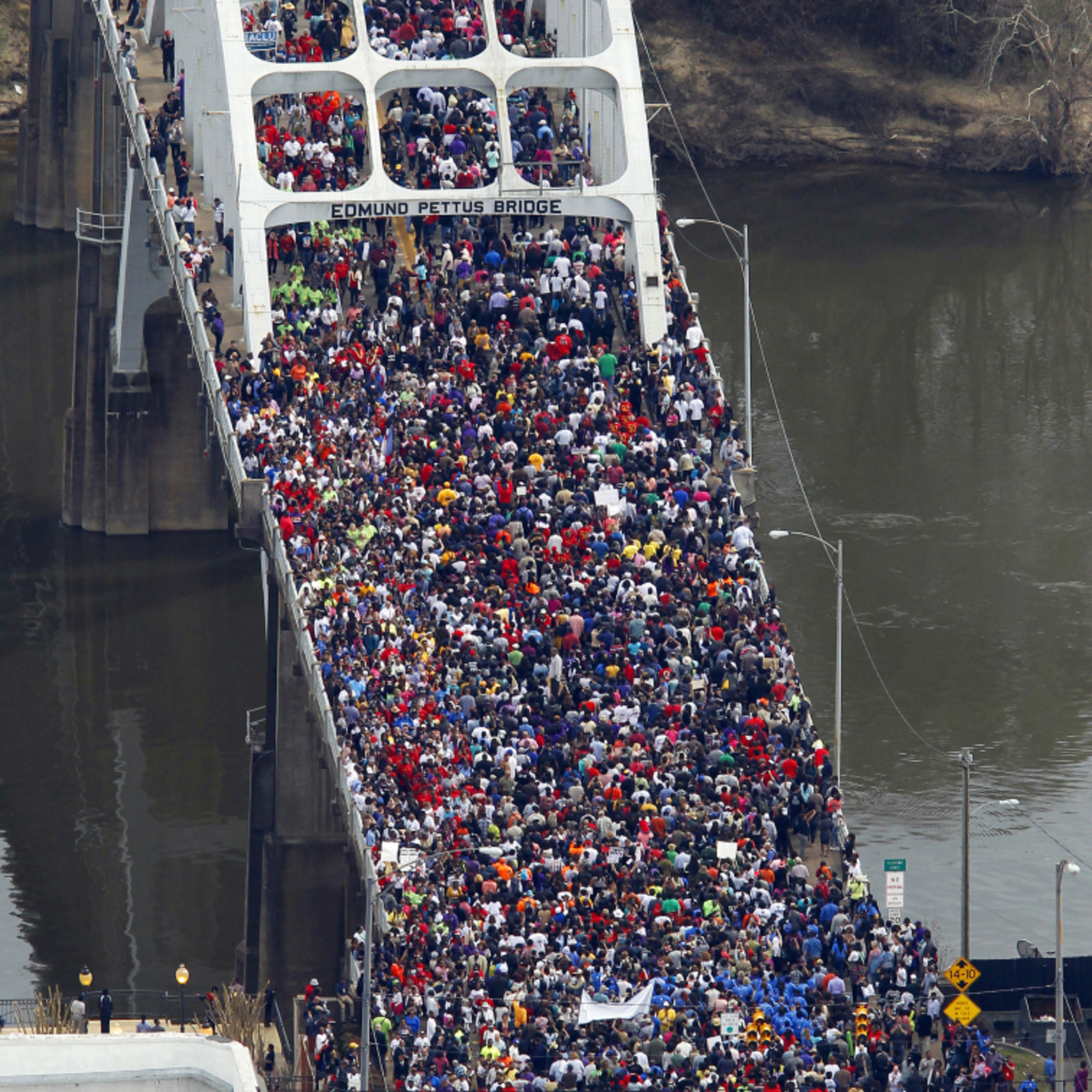 This Week I take Time to Reflect & Just Breathe. Also Reflect of Things Happening in Our World.
Time Magazine's, CNN, & Media Images & Reporting Reflect the Colors of Change.
I have been Blessed to Meet, Learn, Train & Work along side of Several Civil Rights Icons. On of them was the Late The Honorable John Lewis (D,GA) who Fought & Marched in 2020 to the Very End!!
I have attended events Remembering the History, People & Sacrifice.
The Fight for Justice Continues Today in 2020 as People Take to the Streets to Voice their Opinions to Help Bring About Change.
My Guest this Week was asked to join the Selma March in Alabama in 1965 by Dr. Martin Luther King. His name: Joseph Cooney, then a newly ordained Priest. He also worked with SCLC in the Voters Registration Summers of 1966-67.
In 1965,State Troopers Clashed with Citizens marching to Montgomery, Alabama to petition the state for African-American's Right to Vote. Many lives would change in this fight. Some lives both Black & White lost. The March from Selma to Montgomery was inspired by the death of Jimmie Lee Jackson was a civil rights activist in Marion, Alabama, and a deacon in the Baptist church. On February 18, 1965, while participating in a peaceful voting rights march in his city, he was beaten by troopers and shot by Alabama State Trooper John Bonard Fowler Jackson was unarmed and died eight days later in the hospital.
His death was part of the inspiration for the Selma to Montgomery marches in March 1965, a major events in the American Civil Rights Movement that helped gain Congressional passage of the Voting Rights Act of 1965. This opened the door to millions of African Americans being able to vote again in Alabama and across the South, regaining participation as citizens in the political system for the first time since the turn of the 20th century, when they were disenfranchised by state constitutions and discriminatory practices. © 2020 Building Abundant Success!!
© 2020 All Rights Reserved
Join On Me Join Me on ~ iHeart Radio @ https://tinyurl.com/iHeartBAS
Join Me @ Spot Me on Spotify: https://tinyurl.com/yxuy23ba