Addictions And Disorders - How Do I Cope?
Description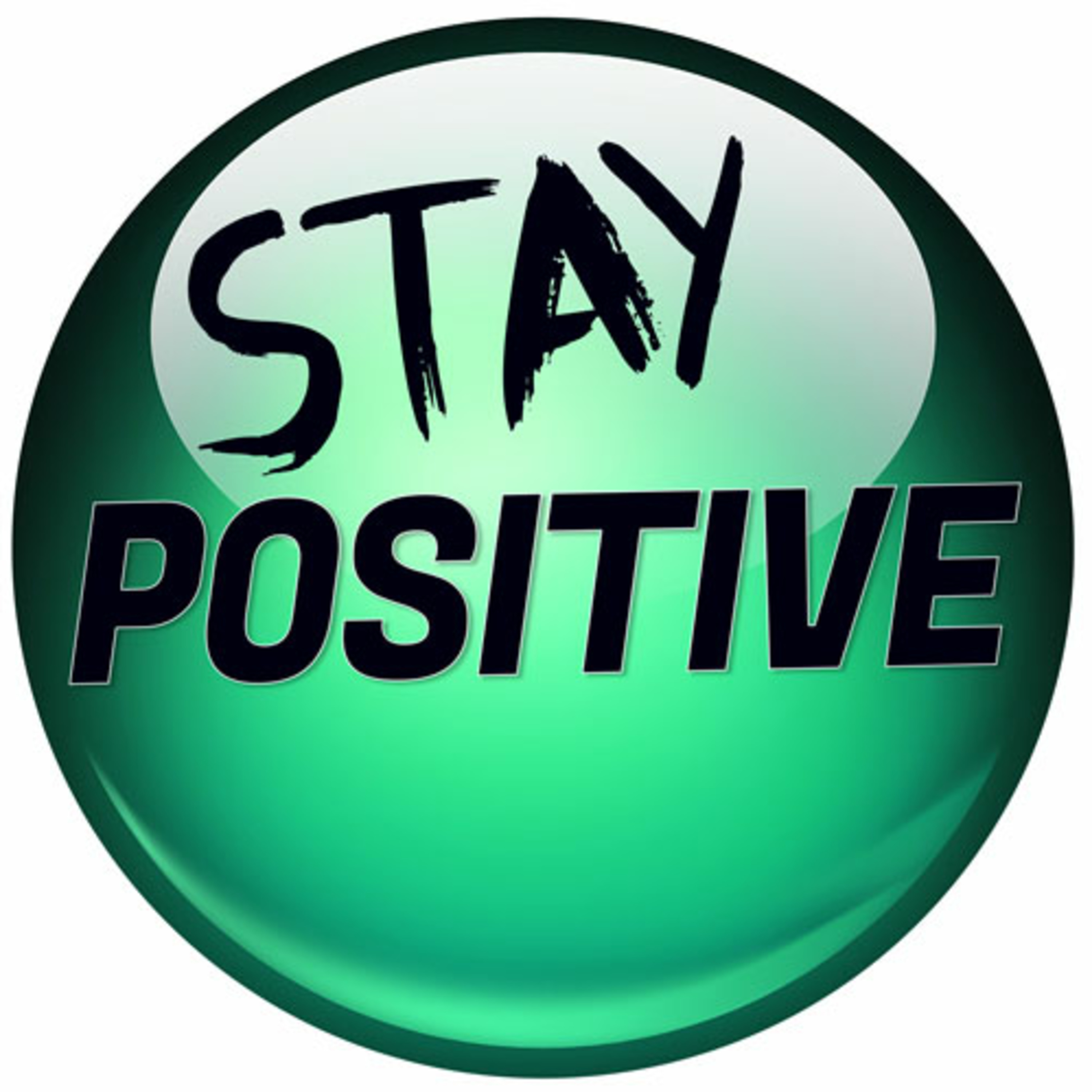 Owning who you are is more powerful than anything I can imagine. Once you accept who you are and stop making excuses your life will change.
My new book, The Positive Perspective is available on AMAZON. https://www.amazon.com/dp/B08YS62QZT/ref=sr_1_1?dchild=1&keywords=the+positive+perspective&qid=1615781990&sr=8-1
I think we can all do a little bit better. Think about what you're thinking about and practice awareness.
If you're enjoying the show, it's safe to assume there are others out there like you who would also enjoy the show. Help them find it. Please share this podcast and maybe the person you share it with will overcome that one thing in life they were struggling with.
Check out the Be Positive Stay Positive merchandise.
https://teespring.com/stores/stay-positive-4
All profits from merchandise go to the book and to maintain the equipment used to produce this show.
Please tell me your story. Go to http://BePositivePodcast.com/yourstory and tell me all about it. I'll discuss it on an upcoming podcast and give you a shout-out on the air.
iTunes -
https://podcasts.apple.com/us/podcast/be-positive-stay-positive/id1351156701?mt=2#
Spotify -
https://open.spotify.com/show/6JgCXL1PAdWui1bvQdKD0Y
iHeart -
https://www.iheart.com/podcast/256-be-positive-stay-positive-31158323/
Pandora -
https://www.pandora.com/podcast/be-positive-stay-positive-podcast/PC:30969
Podomatic -
https://staypositive.podomatic.com/
Google Play -
https://play.google.com/music/listen?u=0#/ps/Igggp7vcdwdb4eyd5o3vvnnatfu
TuneIn -
https://tunein.com/radio/Be-Positive-p1205533/?topicId=129520935
Stitcher -
https://www.stitcher.com/podcast/nat-barouch/stay-positive
Player FM -
https://player.fm/series/2100449
Podbean -
https://www.podbean.com/podcast-detail/bj2vd-8af4e/Be-Positive-%7C-Stay-Positive-Podcast
Castbox -
https://castbox.fm/channel/Be-Positive-Stay-Positive-Podcast-id1181328?country=us
Podtail -
https://podtail.com/en/podcast/be-positive
Listen Notes -
https://lnns.co/AhFcvwQkeUJ
Chartable -
https://chartable.com/podcasts/be-positive
Radio UK -
http://www.radio-uk.co.uk/podcasts/be-positive-stay-positive
Feedspot -
https://www.feedspot.com/?followfeedid=5035294
Website -
http://bepositivepodcast.com
YouTube -
https://www.youtube.com/channel/UCBoaClvyCPEHFmOQ9f5hPlw?"
Facebook -
https://www.facebook.com/bepositivepodcast
Twitter -
https://twitter.com/NatBePositive
Instagram -
https://www.instagram.com/drumman101
Linkedin -
https://www.linkedin.com/in/be-positive-podcast
#bepositive #positivity #BePositive #subconsciousmind #selfimprovement #infiniteintelligence #PositivePodcast #LawOfAttraction #PositivePodcast #PositivePerspective