Alvin Jones ~ C-SPAN, BET™, Radio Broadcast Icon, Producer & Evolving Entrepreneur
Description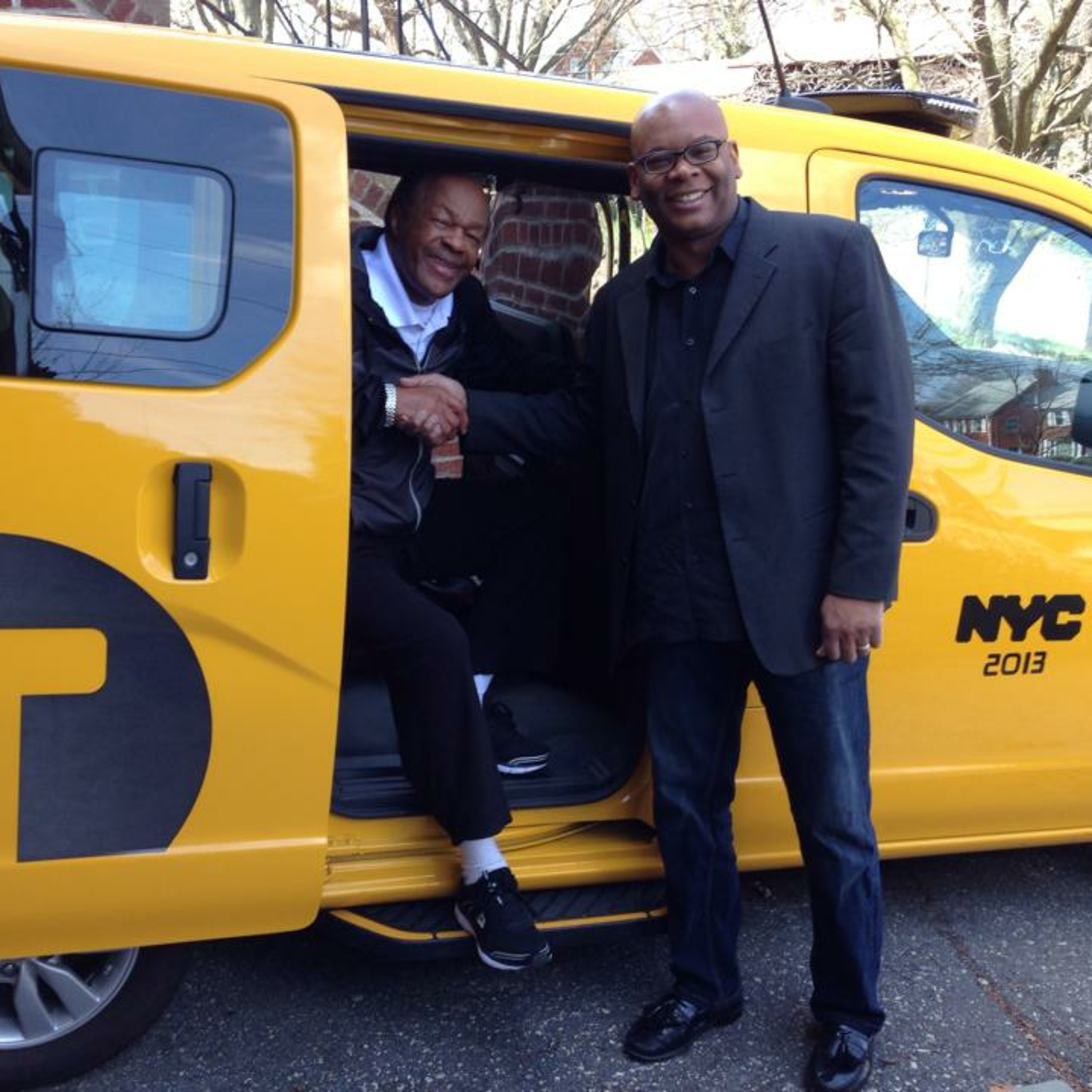 C-Span, ABC-TV, BET Planet Vehicle,
Alvin is Pictured with the Late Mayor Marion Berry ~ We are discussing His Media Career/Business & the Remembrance of the Selma to Montgomery March's of 1965 & Voters Rights that highlighted the late Activist & Civil Rights Icon Rep. John Lewis (D.GA). We are also heading to Voting in 2020! WHY is this important? Communications: newspapers, air waves & activist made it happen then. Social Media is highlighting issues Now!
This week, I talk with the Legendary Alvin Jones.
He is currently the host and executive producer of the television program Planet Vehicle and is president emeritus of the Washington Automotive Press Association. Jones started his career as the host of the #1 radio program "The Quiet Storm" on WHUR-FM. He has also hosted "The Slow Jam" on WKYS-FM and also cooled you out while behind the microphone at "Smooth Jazz 105.9" all in Washington, D.C. Known for his passion for cutting edge innovation, Alvin helped develop cable network Black Entertainment Television (BET) as a powerhouse for the music video genre. Alvin, aka "The Unseen VJ,"® hosted and produced music video programs "Video Vibrations," "Softnotes," and "Midnight Love." He also created BET's popular "Rap City." Alvin became a talk show host on XM Satellite Radio channel "The Power"with the show "T.M.I., Too Much Information." The next stop was to C-SPAN as producer for "Book TV."
His two companies, Alvin Jones Communications and Aye Jay Productions provide video production, web casting, sound reinforcement, public relations, music services, and event production solutions for its clients. Projects include coverage of the NAACP Image Awards and the Grammys for MSN.com, Cannes Film Festival segments for the TV Guide Channel, and coverage of Congressional Hearings. Giving back has always been a sense of pride for Alvin. Volunteering is his method of connecting with his audience and friends. Always with a message, Alvin Jones is highly requested as a public speaker. PlanetVehicle.com
© 2020 Building Abundant Success!!
2020 All Rights Reserved
Join Me on ~ iHeart Radio @ @ https://tinyurl.com/iHeartBAS
Join Me @ Spot Me on Spotify: https://tinyurl.com/yxuy23ba