Art Lisi ~ BMI Award Winner, NBC, FOX, Nick Jr. Television Musical Composer
Description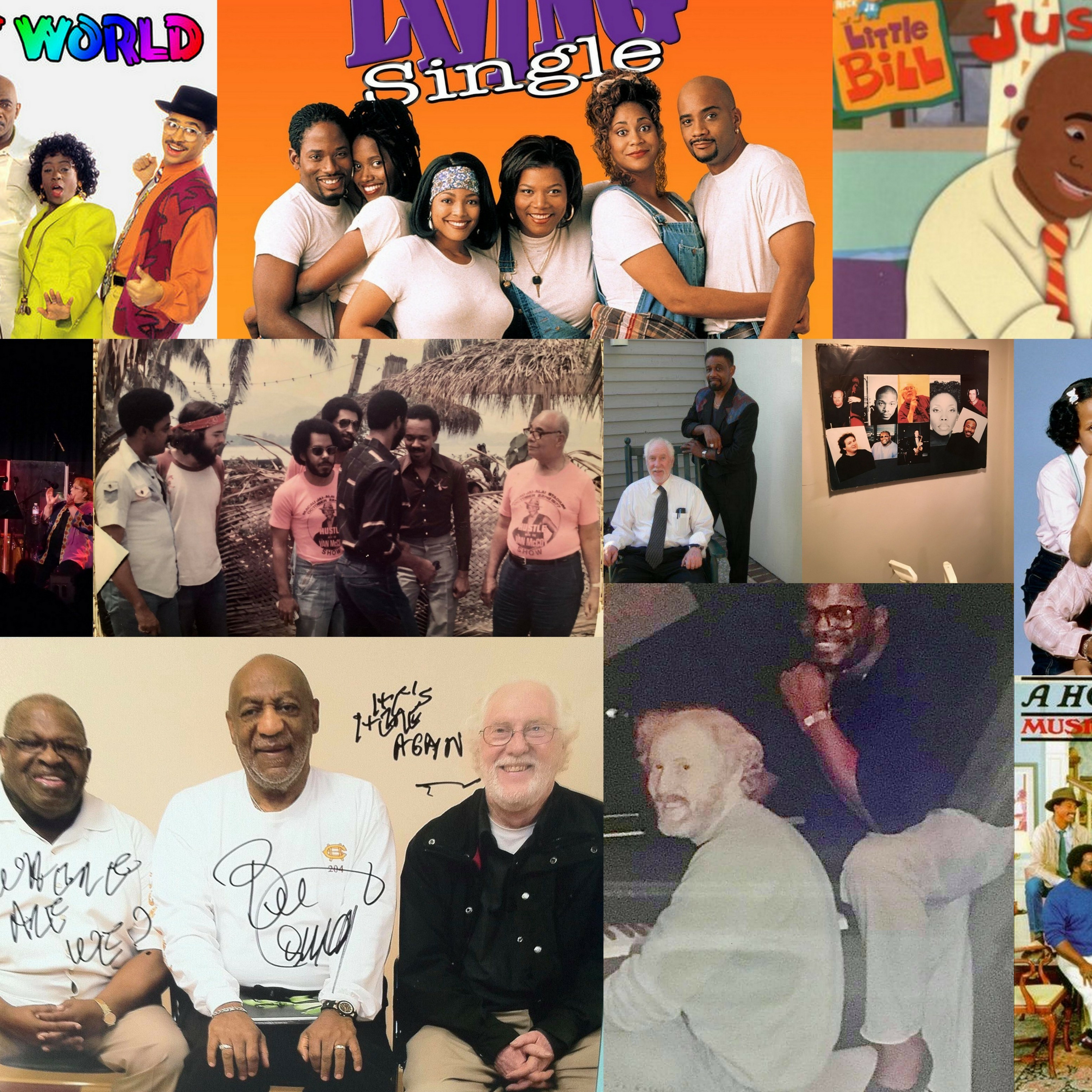 " A Musician is a Person in Your Neighborhood!!" .
No Joke, Just Across the Street.
My Guest this Week, composer Art Lisi has an AMAZING Career Success Track in Television Arts & Sciences!
He is a Multiple BMI Award Winner for his work a compose arranger on some of the most Iconic TV Shows ever like: "The Cosby Show on NBC-TV, A Different World,on NBC-TV, (Actress Dawnn Lewis who played Jaleesa also co-wrote the theme to "A Different World"), Living Single on FOX-TV, Little Bill on CBS-TV & Nick Jr.
In Addition, he wrote & composed music for the acclaimed "House of Love" Music Collection. He has worked with Bill Cosby, Stu Gardner, the late Van McCoy, Grover Washington Jr. Michael and Randy Brecker. He has even composed and arranged music sung by Phoebe Snow, Al Green, Bobby McFerrin, Aretha Franklin, Queen Latifah, and Boyz to Men.
Art Lisi started his career working for a Howard University Alumnus Famed music writer, composer, producer & "Hustle" Hit originator Van McCoy. Van wrote hits for Ruby and the Romantics- " When Your Young and in Love", Barbara Lewis " Baby I'm Yours", David Ruffin's- "Walk Away from Love". he even put together the duo "Peaches and Herb" and co-produced there first hit "Let's Fall in Love". Van also work & write Jackie Wilson - "I Get the Sweetest Feeling" , The Shirelles, Erma Franklin, the Stylistics and many more.
In the early 70's, Art worked with Van and also toured with him for over 7 years, Van died in 1979.
Art teamed up with famed music writer and arranger in the late 70's Stu Gardner and since then has been on a career success in Television, scoring music for stage plays like "The Four Golden Little Girls, a Bombing that Galvanized the Civil Rights Movement" starting actress Melba Moore and today producing artists like Cleve Francis as well as Art himself playing LIVE music with his own band in concerts.
Art's daughter: "I am overwhelmed by the history of our country that I have seen and experienced today. I spent the day walking around Birmingham, Alabama. Went to the 16th street baptist church, the Alabama Jazz Hall of Fame where I met Frank Adams who played with Duke Ellington, Ella Fitzgerald, and Sun Ra, and met Melba Moore at a cast party for a new play called 4 little golden girls about the Birmingham bombings. At the event folks clapped and cheered for my father, Arthur Lisi, for his musical contribution to the play. So proud to be his daughter and so grateful for the life I have."
© 2019 All Rights Reserved
© 2019 BuildingAbundantSuccess!!
Join Me on ~ iHeart Radio @ https://tinyurl.com/iHeartBAS