Climate marches // Swedish Greens in government
Description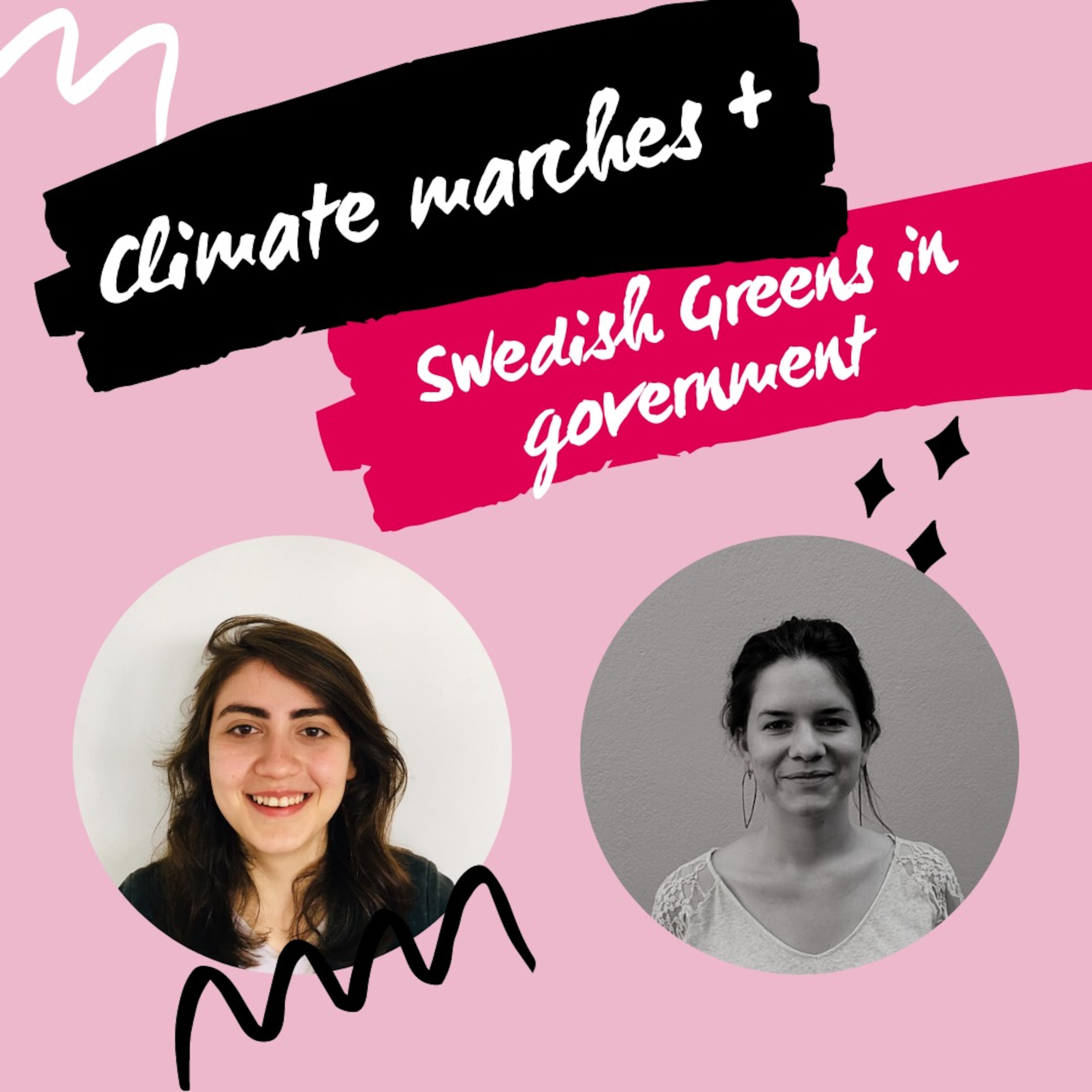 In this episode, we talk climate marches all around the world, and the new Red-Green government in Sweden. What do the climate marches and strikes tell us about effective climate messaging? And Greens in government in Sweden - what happened?
And find out more about our Green of the episode: Isabella Lövin
We've been interviewed by the Green World about why we had started this podcast: greenworld.org.uk/article/talking-…politics-podcast
Enjoy the episode and as always, follow us here: twitter.com/biggreenpolpod and you can tweet us your feedback or email us at biggreenpoliticspodcast@gmail.com.
Big Green Politics Podcast is presented and produced by Seden Anlar (@SedenAnlar) and Julia Lagoutte (@julialagoutte).
Swedish Green MEP Jakop Dalunde explains more about red-green government in Sweden: greenworld.org.uk/article/new-swed…green-objectives
More on Sweden's feminist foreign policy:
foreignpolicy.com/2019/01/30/swede…t-foreignpolicy/
Interview with our Green of the episode Isabella Lovin:
www.greeneuropeanjournal.eu/forbidding-…-in-europe/