Cyrus Khambatta, PhD & Robby Barbaro, MPH Are Mastering Diabetes
Update: 2020-02-17
4
Description
"The disconnect between the research and what the public believes and understands is mind boggling."
Dr. Cyrus Khambatta & Robby Barbaro
A full blown epidemic in the developed world, diabetes currently afflicts an astonishing 30 million people in the US alone, despite the fact that 1 out of 4 don't even know they have it.
Even more bewildering, over one-third of all U.S. adults have prediabetes. That's more than 84 million people, 90% of whom are unaware of their condition.
Not enough? Over the last 20 years, the number of adults diagnosed has more than doubled, with no end in sight.
For purposes of clarity, 90-95% of all diagnosed cases of diabetes are the Type 2 form. The good news is that Type 2 isn't just treatable, it's actually reversible -- often to the point of undetectability. And for those suffering from Type 1, certain diet and lifestyle changes render the illness more manageable than ever.
To learn more about the nature of diabetes, how to avoid it and the many things you can do if you have it, I sat down with Cyrus Khambatta, PhD and Robby Barbaro MPH -- the team behind Mastering Diabetes, an online coaching platform for people living with all forms of diabetes that focuses on low-fat, plant-based, whole-food nutrition. 
Living with Type 1 diabetes since 2002, Cyrus received a degree in mechanical engineering from Stanford University and a PhD in nutritional biochemistry from UC Berkeley. In addition, he has co-authored many peer-reviewed scientific publications. Robbie has a master's degree in public health from American Public University, spent six years helping build Forks Over Knives, and has been living with type 1 diabetes since 2000. 
Experts in the science of insulin resistance, together they have successfully helped thousands prevent, navigate and reverse diabetes not by way of medication, but rather through simple changes in diet and lifestyle -- all principles beautifully chronicled in their new book, aptly titled Mastering Diabetes -- hitting bookstores February 18.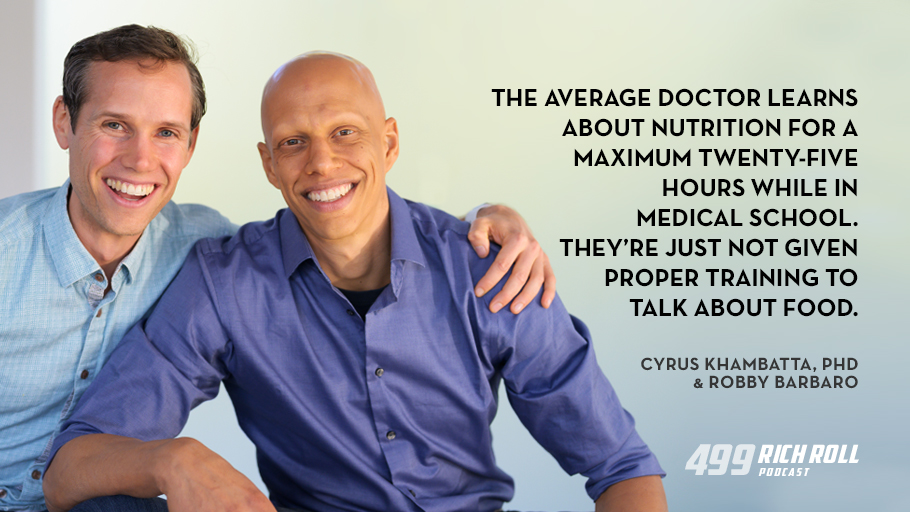 Current medical dogma urges a very low-carbohydrate, high-fat diet for anyone suffering from diabetes or prediabetes.
But is this actually true?
Today Cyrus & Robby put this paradigm to the test.
While it is true that a low carb approach may improve short-term blood glucose control, such a diet also increases the long-term risk for an array of chronic diseases.
Although it may sound counter-intuitive, perhaps even radical, the hard science is ironically quite clear: eating a high carbohydrate, low fat, plant-based whole-food diet rich in fruit (yes, fruit) and vegetables is actually the most powerful way to reverse insulin resistance in all types of diabetes -- while also simultaneously preventing a litany of chronic disorders typically linked to today's popular low-carb approach.
Whether or not you have diabetes, chances are you care for someone who does. For those who fall into this category, I truly believe that this conversation is potentially life-saving.
The visually inclined can watch it all go down on YouTube. And as always, the audio version streams wild and free on Apple Podcasts and Spotify.
I appreciate the work these two young men are doing to positively impact a disease that unnecessarily debilitates millions. It's an honor to share their message. And . I sincerely hope you take it to heart.
Peace + Plants,

Listen, Watch & Subscribe
Apple Podcasts | YouTube | Spotify | Stitcher | Google Podcasts
Thanks to this week's sponsors
HealthIQ: Health IQ uses science & data to secure lower rates on life insurance for people committed to living well – people like you and me. To see if you qualify, go to healthiq.com/RICHROLL and take their Health IQ quiz. Depending upon your score, as well as other related qualifying factors, you can save up to 41% on your life insurance premiums compared to other providers. There's no commitment, and you'll learn even more about potential opportunities to be rewarded for your commitment to living healthy.
Calm: The #1 app for meditation and sleep with 100+ guided meditations covering anxiety, focus, stress, sleep, relationships and more. Plus 7-day and 21-day programs for both beginner and advanced users. Right now, my listeners can get a special limited time promotion of 40% off a Calm Premium subscription at Calm.com/richroll. It includes unlimited access to ALL of Calm's amazing content. Get started today.
Four Sigmatic: Nutritious and delicious mushroom brews and elixirs made with only the highest quality adaptogens and easy to take on the go. To try 'em out visit foursigmatic.com/roll and use the discount code ROLL to get 15% off ALL PURCHASES.
Note: One of the best ways to support the podcast is to support the sponsors. For a complete list of all RRP sponsors and their respective vanity url's and discount codes, visit my Resources page and click "Sponsors".
SHOW NOTES
Pick up Robby & Cyrus' new book, Mastering Diabetes
Related Podcasts You Might Enjoy:
Thanks to Jason Camiolo for production, audio engineering and show notes; Margo Lubin and Blake Curtis for video, editing and graphics; portraits by Ali Rogers; and theme music by Ana Leimma.
*Disclosure: Books and products denoted with an asterisk are hyperlinked to an affiliate program. We are a participant in the Amazon Services LLC Associates Program, an affiliate advertising program designed to provide a means for us to earn fees by linking to Amazon.com and affiliated sites.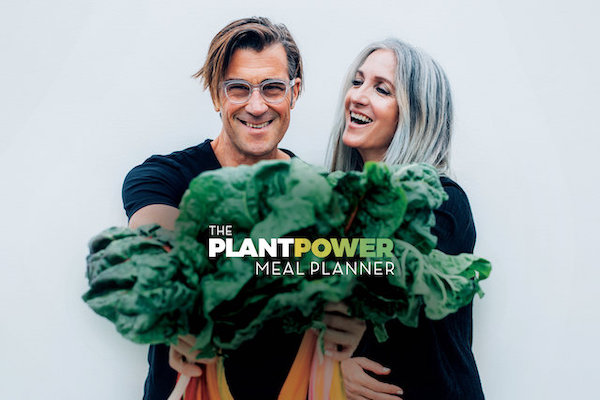 for 1000s of delicious, customized plant-based recipes & so much more, check out our Plantpower Meal Planner
HOW CAN I SUPPORT THE PODCAST?
Tell Your Friends & Share Online!
Subscribe & Review:  iTunes | Spotify | Stitcher | Soundcloud | Google Podcasts
Donate: Check out our Patreon account
Support The Sponsors: One of the best ways to support the podcast is to support our sponsors. For a complete list of all RRP sponsors and their respective vanity url's and discount codes, visit my Resources page and click "Sponsors".
---
See acast.com/privacy for privacy and opt-out information.