Darlene Love ~ Rock & Roll Legend, Hall of Famer, Christmas Baby, PLEASE Come Home!!
Description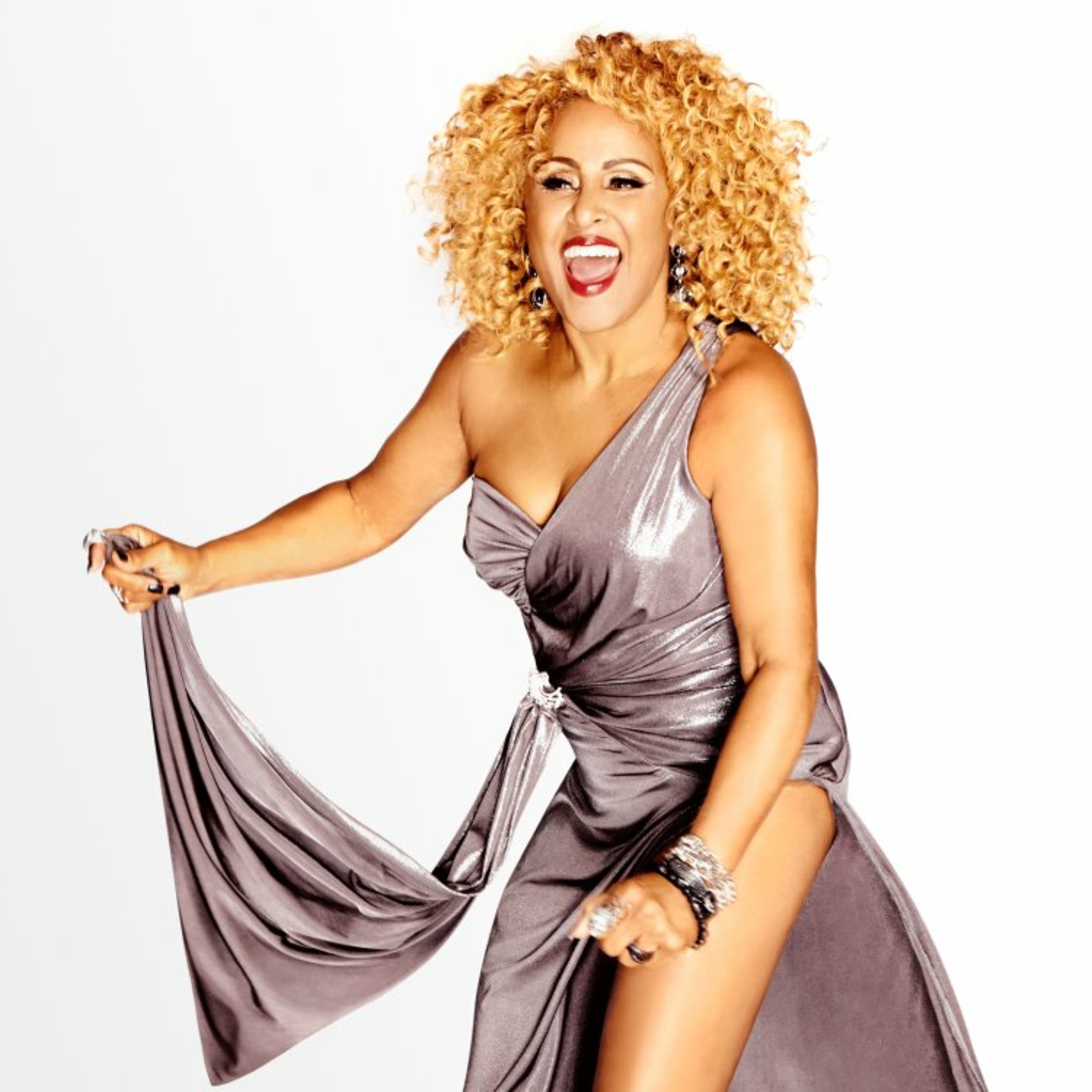 Rock n Roll Hall of Fame Inductee!
Merry Christmas!!
Featured in the Academy Award Winning Documentary "20 Feet from Stardom", Darlene Has done a LOT #1 Hit Make, Actress on Stage & in Motion Picture Blockbusters like the "Lethal Weapon" Movies Rolling Stone Magazine has proclaimed Darlene Love to be "one of the greatest singers of all time" and that certainly rings true, but perhaps Paul Shaffer says it even more concisely: "Darlene Love is Rock N' Roll!" From her first number #1 Hit,"He's A Rebel", through her string of label hits with legendary producer Phil Spector, including "Da Doo Ron Ron", "He's Sure The Boy I Love & "Christmas Baby Please Come Home" a classic she sangs every Christmas season on the "Late Show with David Letterman (it is David's favorite). Darlene on Lead Vocals #1 Hit ~ "He's a Rebel" ~ The Crystals #10 Hit ~ "He's Sure the Boy I Love" ~ The Crystals Darlene solo ~ "Christmas (Baby Please Come Home)" In December 2010, Rolling Stone Magazine ranked "Christmas (Baby Please Come Home)" first on its list of The Greatest Rock and Roll Christmas Song, saying that "nobody can match Love's emotion and sheer vocal power."
Several of the classic hit song's she sings backup on: Sam Cooke's ~ "Chain Gang", Bobby "Boris" Pickett ~ "The Monster Mash" "(You're My) Soul and Inspiration" ~ The Righteous Brothers "Walking In The Rain" ~ The Ronettes The Beach Boys ~ "In My Room" "Poor Side of Town" ~ Johnny Rivers "Rock and Roll Lullaby" ~ B.J. Thomas "Let Us Pray" ~ Elvis Presley "Get It Right" ~ Luther Vandross And many other top 10 hits of the Rock n Roll Era. Her voice is on countless songs she sang backup on for artists like Sam Cooke, Elvis Presley, Dionne Warwick, Cher, Luther Vandross and Aretha Franklin. One of Darlene's biggest fans is "The "Boss" Bruce Springsteen. She has proven herself a talented actress as well, on stage and screen, starring as Danny Glover's wife in all of the LETHAL WEAPON films and lighting-up Broadway in such musicals as GREASE and the Tony-award nominated LEADER OF THE PACK.
Darlene also starred for three years on Broadway as 'Motormouth Maybelle' in the Tony Award winning musical HAIRSPRAY. Darlene Love was just a high school sophomore in Los Angeles when she was discovered out of a gospel choir, and asked to join a burgeoning girl group called The Blossoms, who began recording for Phil Specter. Soon thereafter, other artists like Sam Cooke were attracted to her powerful sound, and sought Darlene on their recordings. With The Blossoms and Bob B. Soxx and the Blue Jeans, Darlene sang lead vocals on some of the greatest music hits of the 60's. The Blossoms landed a weekly spot on the landmark television series SHINDIG & Elvis's 1968 Comeback Special and through the 60's and 70's, Darlene continued to perform with and back-up such diverse artists as The Beach Boys, The Mamas & The Papas, Tom Jones, The Righteous Brothers and Sonny & Cher.
She has received great national press exposure, including a feature in PEOPLE magazine, a CNN television documentary on her life, and bookings on numerous national television programs, including NBC-TV's TODAY, Wendy Williams, CW and Oprah as her yearly stint on the David Letterman show which she has done 26 years strong. Darlene's first studio Christmas album, "It's Christmas, Of Course" was released December 2007 to national critical praise. In 2010 Darlene began a tour of Australia starring as 'Miss Sherman' in "Fame: The Musical". Darlene has also released a CD and DVD of her live concert "The Concert of Love" produced and released by Reel Good Productions. Her albums include AGE OF MIRACLES, recorded live in New York City and her first gospel album, UNCONDITIONAL LOVE released by Harmony records.
A feature film based on Darlene's autobiography "My Name Is Love" is in the works Along with more great new music for released in 2019.
© 2019
All Rights Reserved © 2019
Join Me on ~ iHeart Radio @ https://tinyurl.com/iHeartBAS
Join Me on Facebook @ Facebook.com/BuildingAbundant Success