Don't Be Afraid Of Failure with Jana LaViolette
Description
Jana LaViolette lives in Clovis, NM, and sells baked goods, ice cream, candy, and more with her dessert shop, Nanna's Sweets.
Jana's business journey is simply incredible, but her path to success has not been easy. When she started selling baked goods back in 2014, her business did not take off like she hoped it would.
But by persisting, listening to her community, and pushing herself out of her comfort zone, she grew her cottage food bakery into a successful business over the next few years.
In 2020, she took the next step and built a commercial kitchen on her property. Then in 2021, she expanded her business with a food truck. And in 2022, she transitioned into a brick-and-mortar storefront.
Not only has her business grown substantially, but her business has helped Jana grow as a person as well. When she started the business, she was shy and introverted, but now she has over 18,000 followers on Facebook!
And she's done all of this while working a full-time job and being a parent of a special needs child.
Jana's story is one of lots of trial and error, hard work, and never giving up. And now, her business is taking off in ways that she never expected!
What You'll Learn
Jana's crazy journey from home to commercial kitchen to food truck to storefront
The importance of listening to your community when starting a business
How to turn a bad market day into a great marketing opportunity
Why adaptability is key while building your business
How to use networking to boost your business
Jana's transformation from shy and introverted to social media influencer
How Jana made over $1,600 in one month from a Facebook reel
What types of videos tend to go viral
Why you must recognize both your strengths and weaknesses to be successful
How Jana is using her business to empower kids with special needs
Resources
Nanna's Sweets website (Instagram | Facebook)
<figure class="alignright is-resized">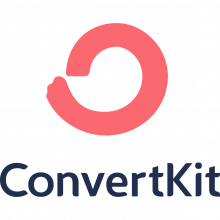 </figure>
Are you building an email list for your business yet? If not, you really should be collecting customers' email addresses and emailing them on a regular basis. Even these days, email continues to be better than social media for generating consistent sales, and the best part is that you own it. Once you build an email list, nobody can take it away from you.
I created this free tutorial that will walk you through the essentials of using ConvertKit to build an email list and get more followers!
Get full show notes and transcript here: https://forrager.com/podcast/96