East Forest: harnessing the power of creation, dancing with chaos, learning to be human, trusting our inherent wisdom, loving awareness & combining music, psychedelics, meditation, ceremonies and creativity to dive into our inner world - podcast #231
Description
"I like making music that takes people inside" - East Forest.
Isra Garcia interviews multidisciplinary artist, producer and ceremony guide, East Forest. It's an interview about his life, work, habits, skills, creative process, the use of psychedelics and its impact, how he creates his music, his struggles and challenges, the influence of Ram Dass, leading concert ceremonies all over the world, and the steps into his inner journey.
"We cannot fall out of this thing called love."
East Forest is a public advocate for combining meditation, technology, and psychotropic substances as a pathway for spiritual growth. Trevor Oswalt, AKA East Forest, creates electro-acoustic dreamscapes influenced by classical, electronic and avant-pop backgrounds. 
"Psychedelics show me that there was more, much more, and I needed a very strong medicine to break through my shell and my mind, and it just showed me possibility" - East Forest.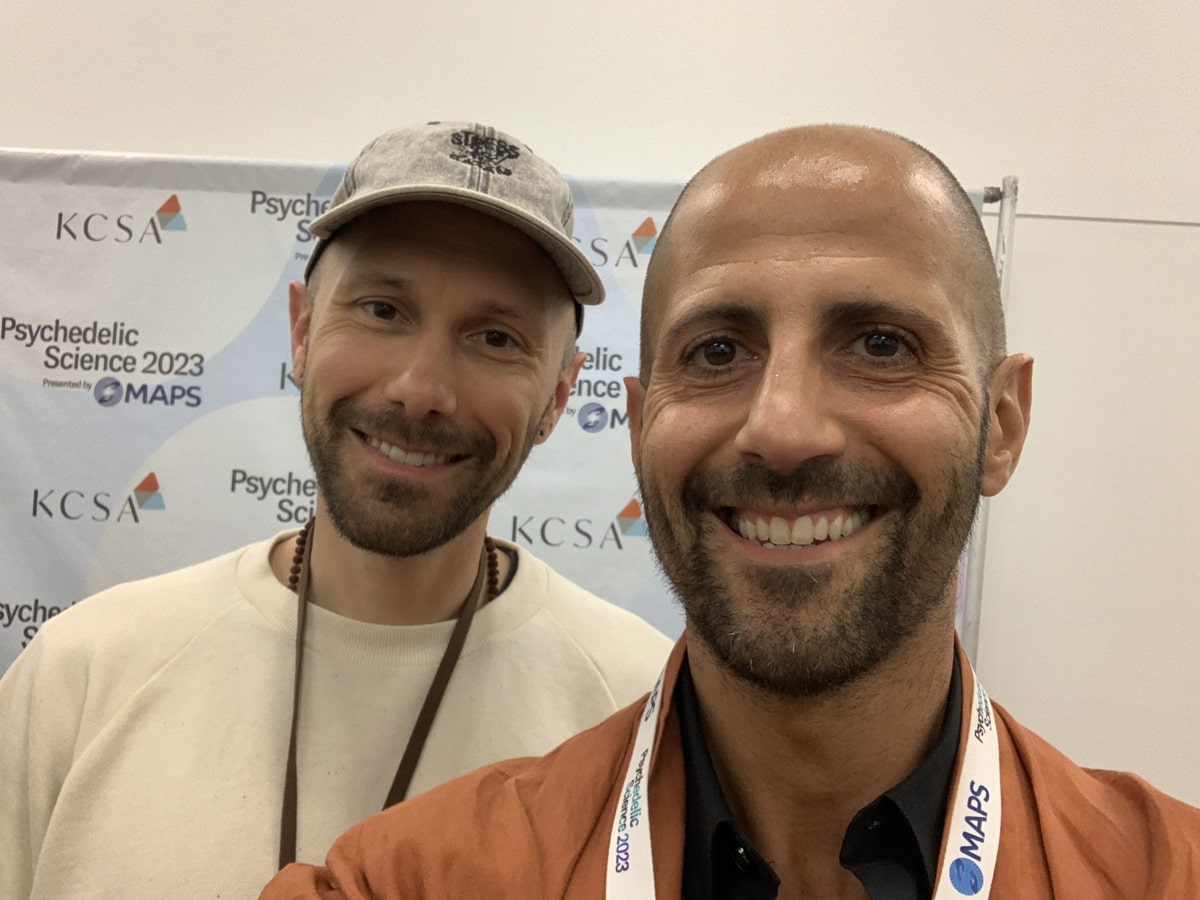 "Making something out of nothing is integral to feeling sane." 
East Forest's question for you, the listeners: "What is something you could do less of?"
Interview main topics  - and what you will learn
Intro.
Latest albums and what those have in common and what not.
Top milestones in East Forest life.
What brought East Forest to Psychedelic Science 2023?
How psychedelics have impacted East Forest, his work and the changes he has been through.
The shell he had to break in his mind.
The changes that he has been through.
Stages of alterest states of consciousness that East Forest has identified.
His creation and creativity process.
Top skills needed to navigate this world and how he had developed them.
East Forest's inner path, how he got started, and what has been useful for him.
Learning from creating soundscapes for himself and thousands of people.
How East Forest enters into flow states.
Dealing with time.
Key conscious practices.
The story behind Meditation for Chaotic Times.
His 60-90 first minutes of the day.
On rituals and routines.
How East Forest creates his ceremonies.
East Forest's most challenging decision and why - and how to choose.
How to cope with stress.
The experience has helped him to get closer to his essence.
East Forest's take on psychedelics.
Biggest lesson after guiding ceremonies for other people.

Biggest takeaways from recording "Music For Mushrooms: A Soundtrack For The Psychedelic Practitioner."

Est Forest's best-recommended practices for practitioners and users.
How he tests his music.
Working on the remixes for the Ram Dass album.
His relationship with Ram Dass and what he learned from him.
Biggest personal struggles.
What it was the biggest compliment he received.
Rapid fire questions.
Parting thoughts.
"The top skill I've learned, and it's essential and needed today, is to learn to tell the truth."
Podcast show notes and resources
"We are all wrestling with this collapse, and this change that is happening, and our feelings of grief, mixed with maybe sometimes hope and excitement, despair, and confusion, anxiety. And so I think I'm just processing that through music" - East Forest.