Ep 12.5 "ShackSlayers" (Sept 2018) ...music only
Update: 2018-09-04
1
Description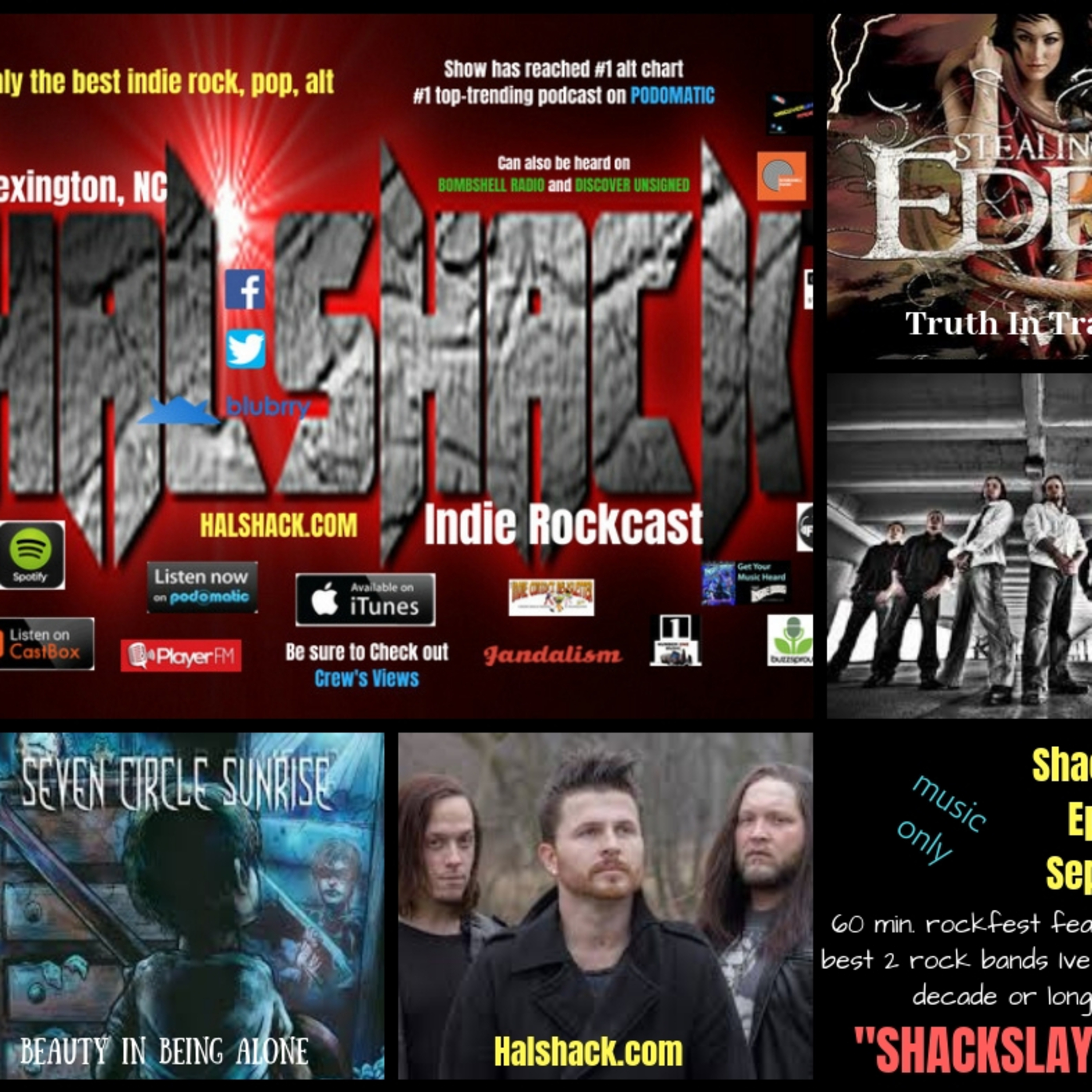 For all you "Rockaholics" anonymous members out there. Its the best of Stealing Eden and SCS. Feast your ears on a 1 hour smackdown (music only) of these 2 metalriffic rock powerhouses!! IMO the best 2 mainstream rock ready bands I've discovered and for that matter the best 2 rock acts (BIG FMradio bands included) that we've had the pleasure of showcasing in the past decade!! These 2 bands stack up against some of the best that have ever graced the stage pros or indie! TOO GOOD TO BE UNKNOWN!!
You can find the tracklist at my website under Shacklists.
www.halshack.com/shack-lists
And reviews for both these bands from our excellent staff.
www.halshack.com/crews-views
Find us on Podomatic, Spotify, Itunes, Castbox and PlayerFM as well as others.
www.halshack.com
Thanks so much for rockin' and sharin' the Halshack.