Ep. 10 "Battleshack".....10/15/17
Update: 2017-10-15
2
Description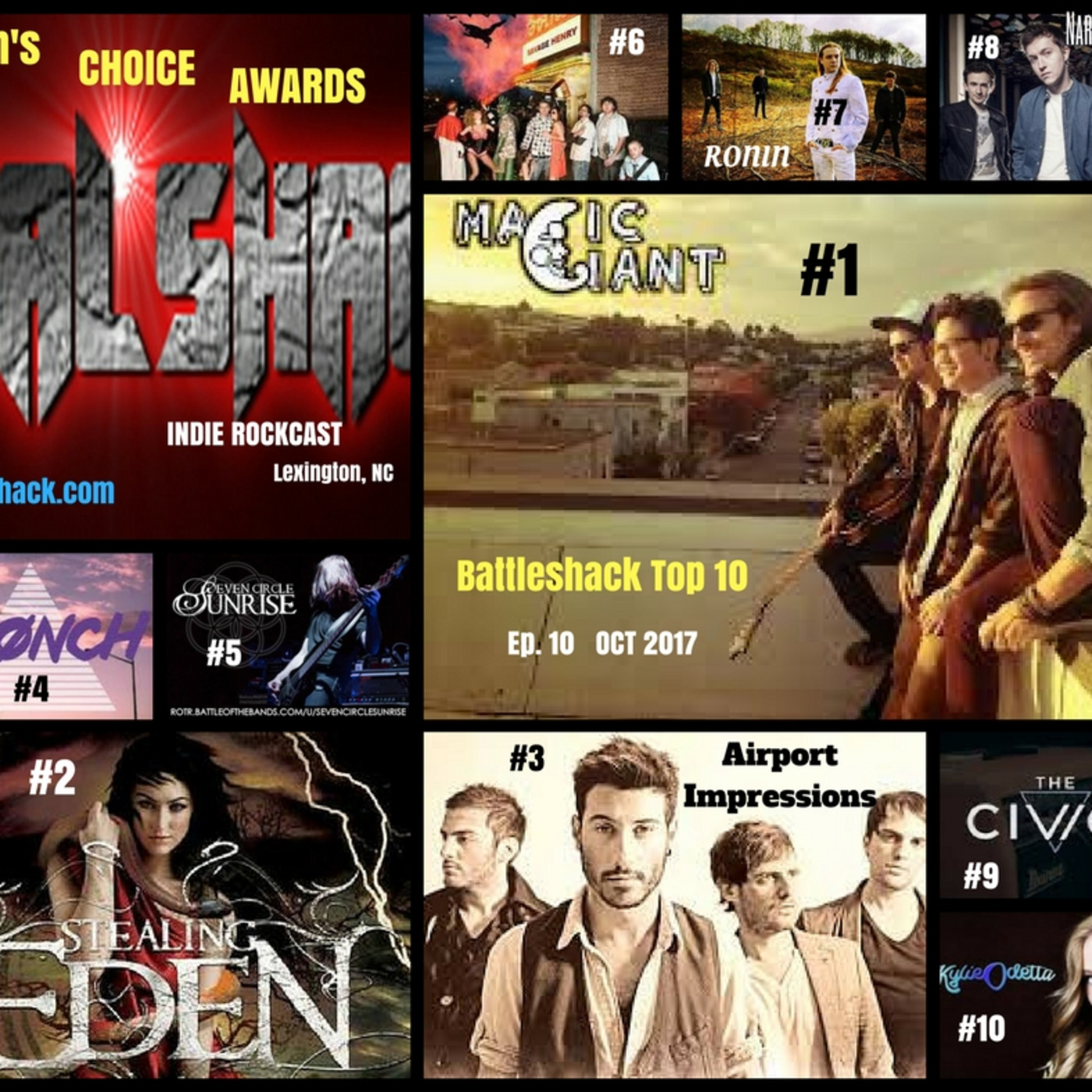 Well we've been having a little contest all summer where you the listener got to place votes for your fave Halshack artists and bands.
The contest ran for 2 months and we closed the voting on Labor Day 2017. Originally the idea was to make a show for the top 3 artists but I thought that would get kind of boring so I changed up and decided we would have a top 10 "Shackdown" instead...HA!!
So this is a show dedicated to the bands that got the most votes.
In order to be fair...each vote consisted of 3 bands or artists so that way we got an unbiased look at who the best talent is. I dont like contests based on voting alone. Anyone can vote up your band multiple times or you get all the fans coming on and voting so in order to curb these habits, I allowed only one vote per person, (the voting algorithm I used was able to pinpoint multiple votes from same users and kick them out)
Also we had several tie breaking decisions to make as well so we made sure the right artists were appropriately placed within the top 10! It's a sophisticated algorithm and I think it gave us the best possible scenario for our top 10 results.
Sure people could argue well I liked this band over this band but that's all about personal preference and I cant make up votes that didn't happen or take away votes because someone disagrees.
This seems to be the general consensus among our listener base and the Top 10, especially the top 5, are all of equal talent and certainly deserve the attention and praise.
(side note)....there's a special extended ep 10.5 bonus show "Shackcredibles" featuring some of the bands that got votes but not enough to make the top 10. Hope you check that out as well.
Thanks for listening and supporting indie music.
www.halshack.com