Ep. 10.5 "Shackcredibles" extended Battleshack edition 11/2/17
Update: 2017-11-02
2
Description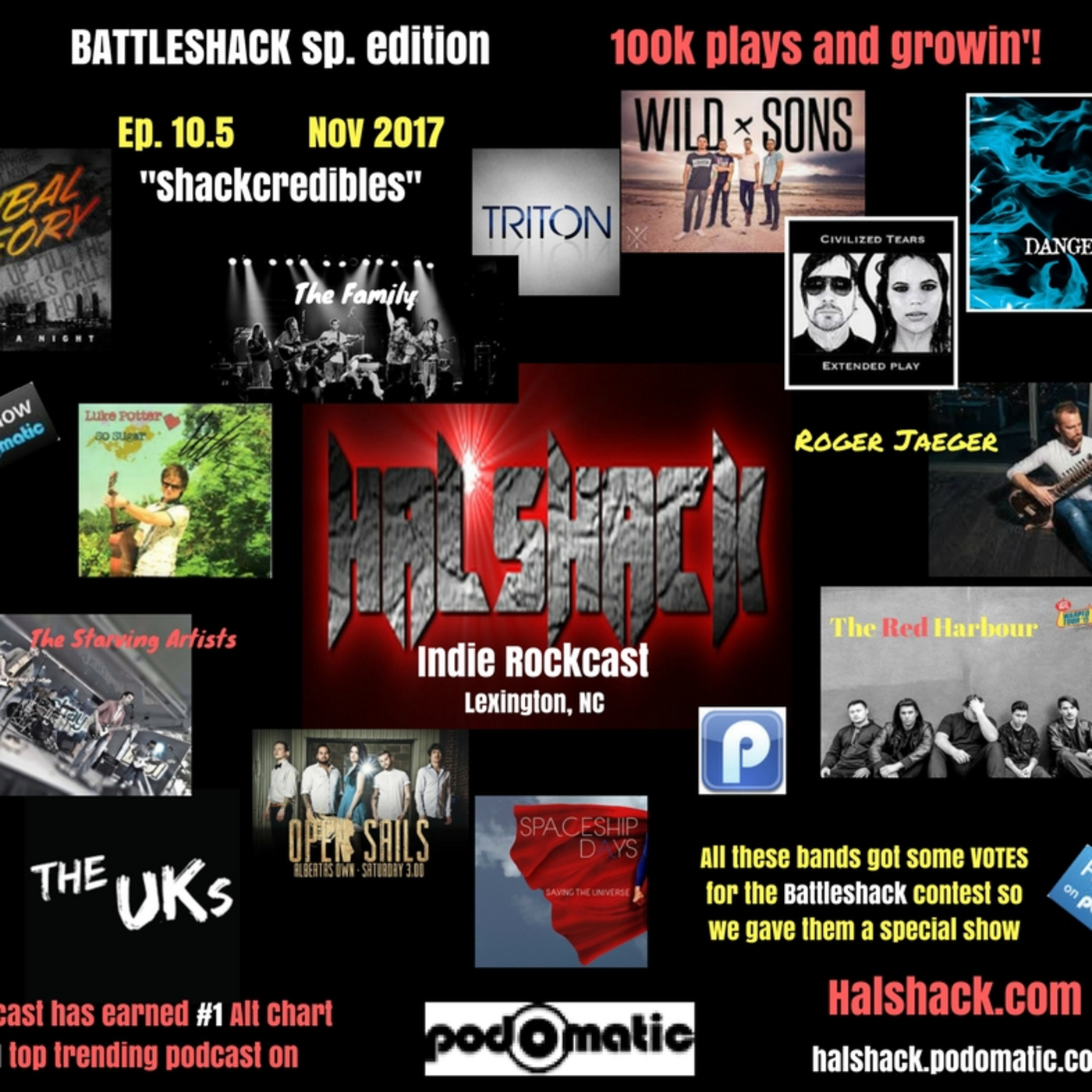 Episode 10.5 "Shackcredibles" posted 11-2-17
Well surprise folks...special edition of the Halshack Indie Rockcast. After the many votes from the awesome Battleshack contest we had this summer, there were many really good acts that got votes but not enough to make the Top 10 so this is a honorary episode to show them so love for managing to impress some of the listener base.
Well done to these acts for showing up in the contest with some much deserved attention!! Some of these are new songs, some are posted or have been played in the past episodes. Its a short 45 minute dive into some dang good talent and fun songs to boot!!
I had to make this also to fill my 2 hour time slots with Bombshell Radio in Canada and Discover Unsigned in the UK. Thanks guys for supporting the show. This is mainly just music with very little of me and that will be explained in the show.
Listen.. have fun....and please if you got time, drop one of these bands a line on Twitter or Facebook and tell them you heard them on the Halshack. Thank you all!!