Episode 86: TLP 86: One Flesh, One Team
Description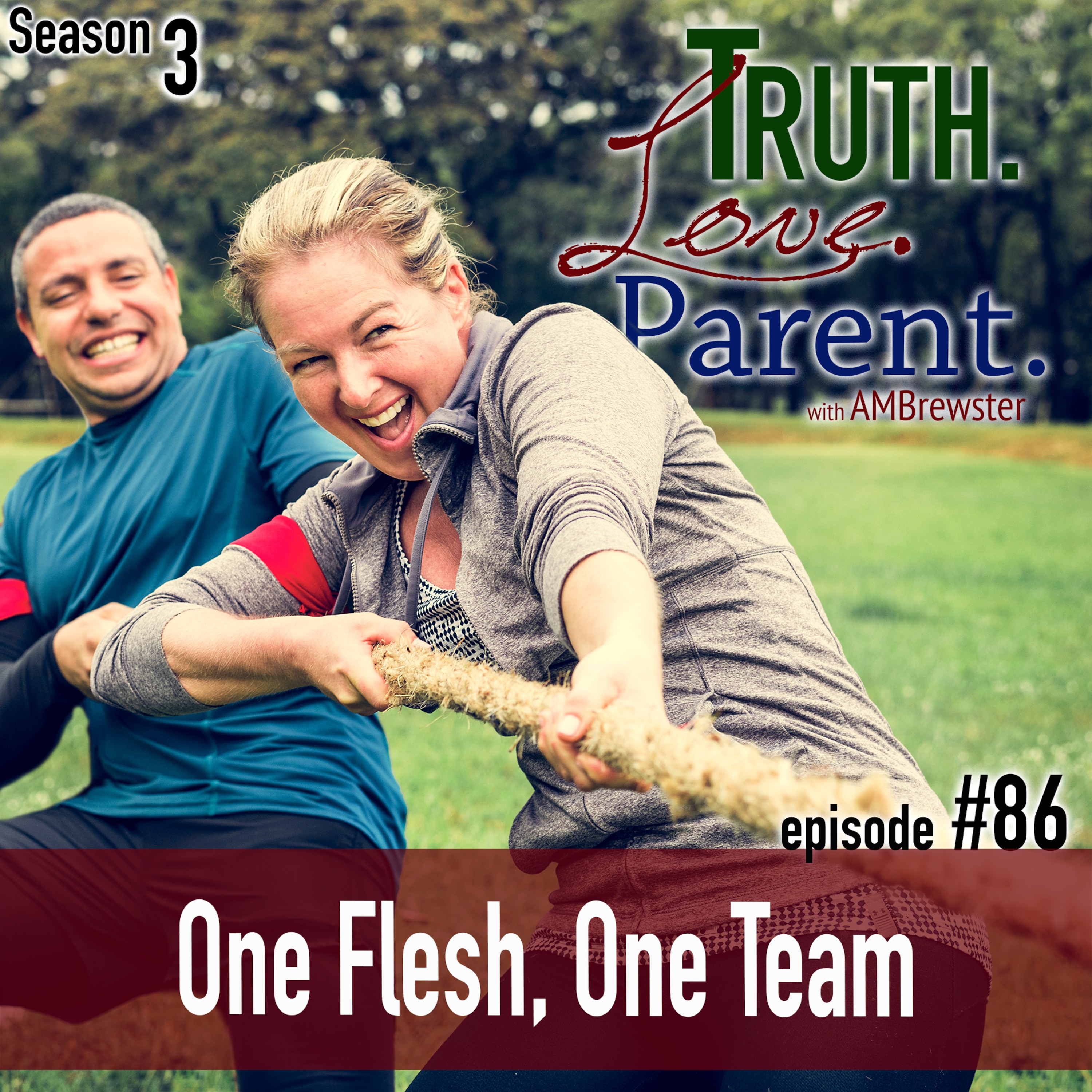 Not feeling like you and your spouse are on the same parenting team? Join AMBrewster as he discusses the necessity of a One Flesh Parenting Team and how you and your spouse can create that.
Support TLP by becoming a TLP Friend!
Discover the following episodes by clicking the titles or navigating to the episode in your app:
"TLP 332: Overwhelmed Parent, You're Not Alone"
Click here for our free Parenting Course!
Click here for Today's Episode Notes and Transcript.
Like us on Facebook.
Follow us on Instagram.
Follow us on Twitter.
Follow AMBrewster on Parler.
Follow AMBrewster on Twitter.
Pin us on Pinterest.
Subscribe to us on YouTube.
Need some help? Write to us at Counselor@TruthLoveParent.com.