Glitches Get Stitches #43: "Max Reload and The Nether Blasters Q&A! Very Special Guests!"
Description
What is up Nerds and Nerdettes; Gather round ye ol save point and let's talk of realms past… Oh God, sorry… I uh, blacked out there in Nerd excitement, because GGS was lucky enough to chat with the awesome dudes; Scott Conditt and Jeremy Tremp over at Cineforge Media about a pretty sweet gaming movie project they are heads of called: Max Reload and the Nether Blasters!!
An awesome new Under Ground, soon to be Cult Classic!! This thing has a star studded cast you'll have to IMDB to believe; with a very surprise special guest stopping by (Hint: You've seen him in the hit NBC series Heroes and the newest Star Wars movie Franchise, also his name is Greg Grunberg) but you'll have to listen to figure out who it is?!?!
This GGS Special is full of laughs, tech problems and Greg Roasts Jon Jon so now he can die peacefully!!
Set it hard and grab on: Let's Goooo Boizzzz!!
<figure class="wp-block-image">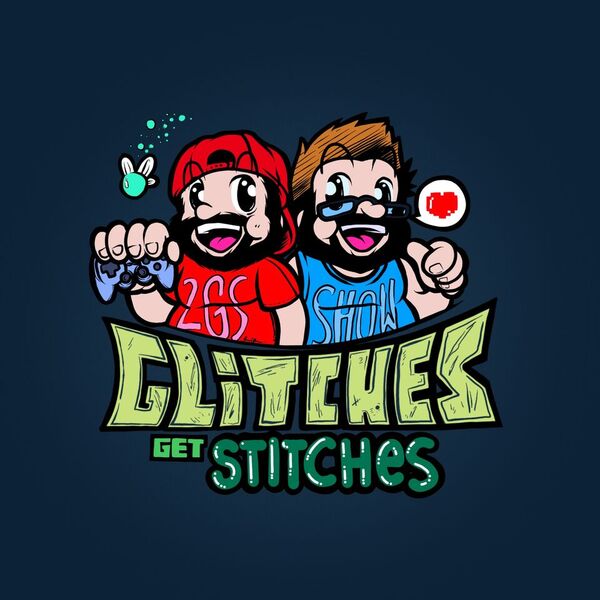 </figure>

Are you a nerd? Do you love video games? Does the sound of 2 overweight, middle-aged man voices really get you going? Then you'll go ape shit for The 2GS Show: Glitches Get Stitches Podcast.

We'll hit on all the top gaming news and lore as well as dive so far deep into nerdom, you'll be pulling your underwear out of your ass for days!!

Join Jon Jon and Jeff weekly for all your laughs and gaming news we'll see you on the other side!!
For more great shows and podcasts, check out http://foureyedradio.com
Support the Four Eyed Radio Network by checking out our amazing sponsor, Raven! Give her a follow at http://instagram.com/RevengeLover
Find all the amazing shows from Four Eyed Radio on your favorite Podcast app! We're available on Spotify, Apple Podcasts, Google Podcasts, and more!