Glitches Get Stitches #45: "Can't Think of Podcast Content? Just Talk About Overwatch!"
Description
<iframe src="http://www.facebook.com/plugins/like.php?locale=en_US&href=http%3A%2F%2Ffoureyedradio.com%2F2gs045%2F&layout=standard&show-faces=false&width=450&action=like&colorscheme=light" scrolling="no" frameborder="0" allowTransparency="true" style="border:none; overflow:hidden; width:450px; height:50px"></iframe>
Welcome back Universe to another exciting Episode #45 of The 2GS Show: Glitches Get Stitches Podcast.
This week: Jon overcomes being a little bitch and performs his weekly duties of hosting this thing. We also catch you all up with the most current gaming/movie news happening this week; and did someone say "another mediocre intro from Jack"?? You got it!! (But don't worry, we are teaching him our evil ways).
Then, to finish you off, we try and understand the current state Overwatch is in, and what we can expect from the upcoming future of this, seemingly drawn out gaming experience.
Will OW maintain its dominance, or fade away and finally let Paladins take it's spot at the top?!?! Just kidding Paladins is horrible dumpster trash!!
Hold on to your breast and balls tight, and let's goo boizzzzz!
<script type="text/javascript" src="https://ko-fi.com/widgets/widget_2.js"></script><script type="text/javascript">kofiwidget2.init('Support the FERN', '#46b798', 'U7U36I7E');kofiwidget2.draw();</script>
<figure class="wp-block-image">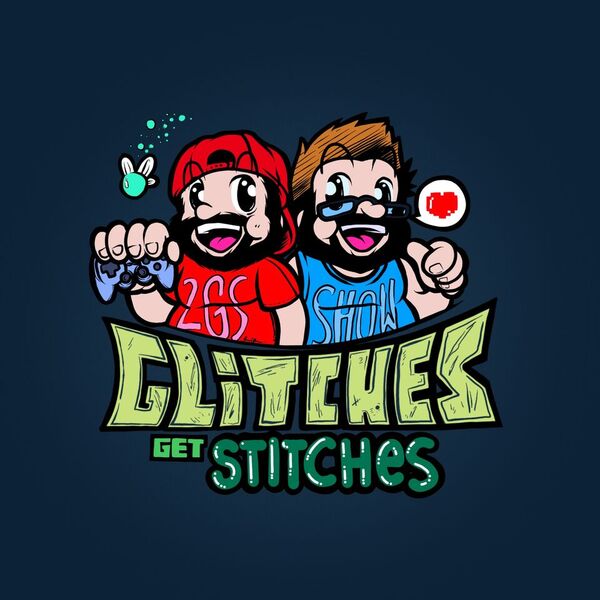 </figure>

Are you a nerd? Do you love video games? Does the sound of 2 overweight, middle-aged man voices really get you going? Then you'll go ape shit for The 2GS Show: Glitches Get Stitches Podcast.

We'll hit on all the top gaming news and lore as well as dive so far deep into nerdom, you'll be pulling your underwear out of your ass for days!!

Join Jon Jon and Jeff weekly for all your laughs and gaming news we'll see you on the other side!!
For more great shows and podcasts, check out http://foureyedradio.com
Support the Four Eyed Radio Network by checking out our amazing sponsor, Raven! Give her a follow at http://instagram.com/RevengeLover
Find all the amazing shows from Four Eyed Radio on your favorite Podcast app! We're available on Spotify, Apple Podcasts, Google Podcasts, and more!