HALSHACK Ep. 9 (4-25-17) ALT, ROCK, POP (Brand new Music!!)
Update: 2017-04-25
2
Description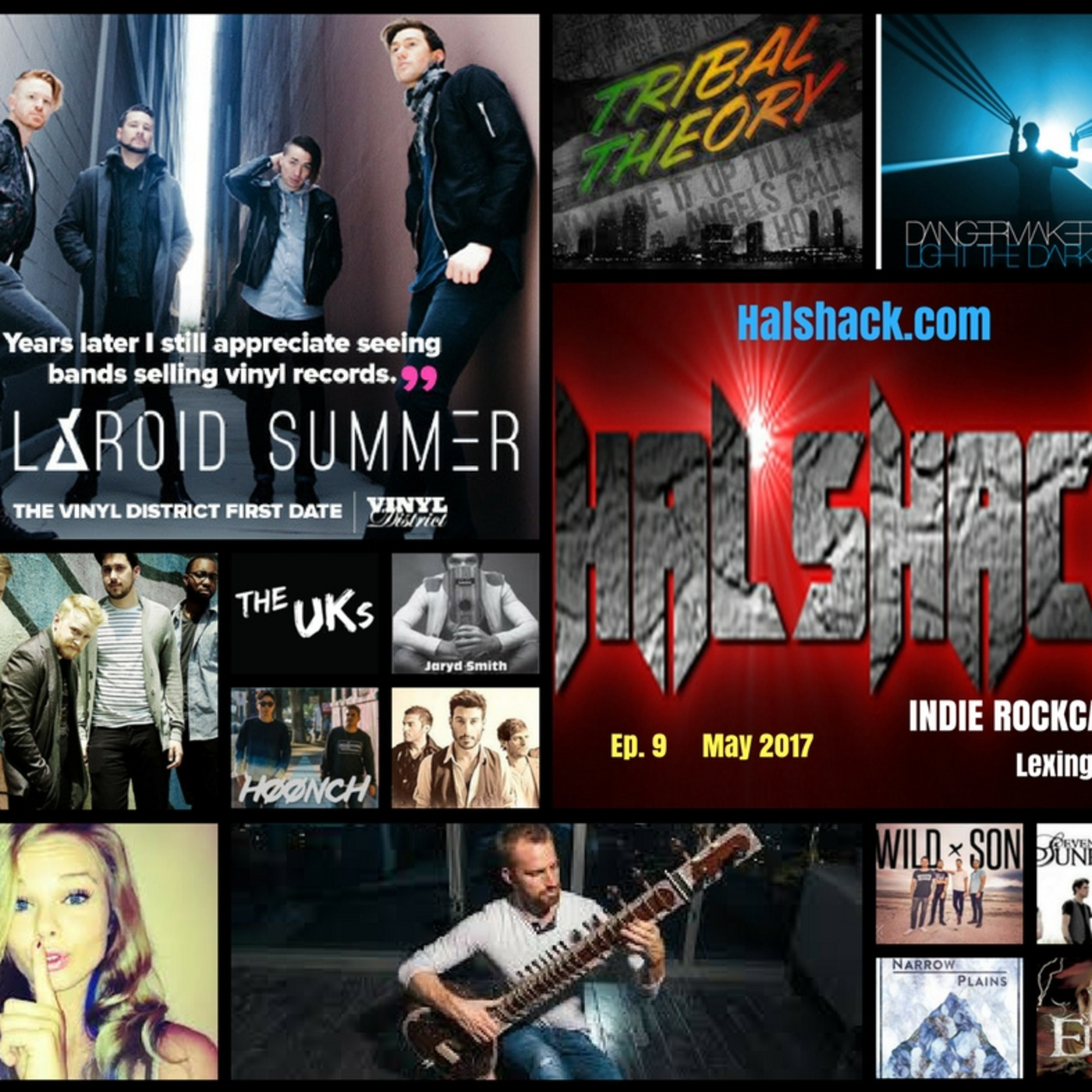 Ep. 9 (4-25-17) new format!! Still the same great show!!
www.halshack.com
Brand new streamlined edition of the Halshack Rockcast!! Shows gotten too long so were trimming it down to get you "in and out" in just about an hour. Come on folks you've got an hour to spare right while your cleaning house, driving the car, working at your computer or working out at the gym.
Give us a download and you will discover that the Halshack is not playing around when he says "only the best indie rock, pop, and alt"
Halshack's bands and artists come with a long list of accomplishments from opening for National acts on worldwide tours, radio play on FM stations in various cities, TV interviews and numerous radio gigs. Fans ranging from 5,000 to 300,000 so these are no small potatoes bands and artists. They have proven track records to succeed in the ever growing music factory and some have potential to break out as world wide stars. Thats correct folks everyone of these fabulous artists are unsigned with no major label backing. (not that they are not worthy) We just havn't found the right deal yet or made the right contact or they simply want no label involvement and want to pursue their own path.
So we're doing it on our own Indie style!! Maybe one day with the right backing we can form our own major indie label without all the red tape and blurred lines. Until then we're plugging good music and Grade A talent till the cows come home and the pigs fly!! Wahooo!!!
So how about giving us a listen or download, you may even discover your new favorite band and want to help support their efforts.
Thanks for rockin the Halshack and getting us to over 100,000 total plays across all channels.
www.halshack.com
www.halshack.com/crews-views
www.fandalism.com/halshack
www.twitter.com/halshack
www.facebook.com/halshack
Lets keep it up Shackheads..lol
Share and tell everyone out there in Shackland that this is the new home for the freshest alt, pop, and rock this side of...well...anywhere!!
Thank you to all my bands, fans and followers!!
BE SURE TO VISIT THE WEBSITE (will be updating asap)
Videos, music, info about the bands and upcoming concerts as well as top notch Ace reviews from our bang-up writing staff and review crew made up of aspiring journalists and former major record label affiliate scouts with Road Runner Records.
Review page
www.halshack.com/crews-views
new concerts and tours page
www.halshack.com/concerts