Halshack (Jan 2019)- Destination Unknown (bonus show...music only)
Description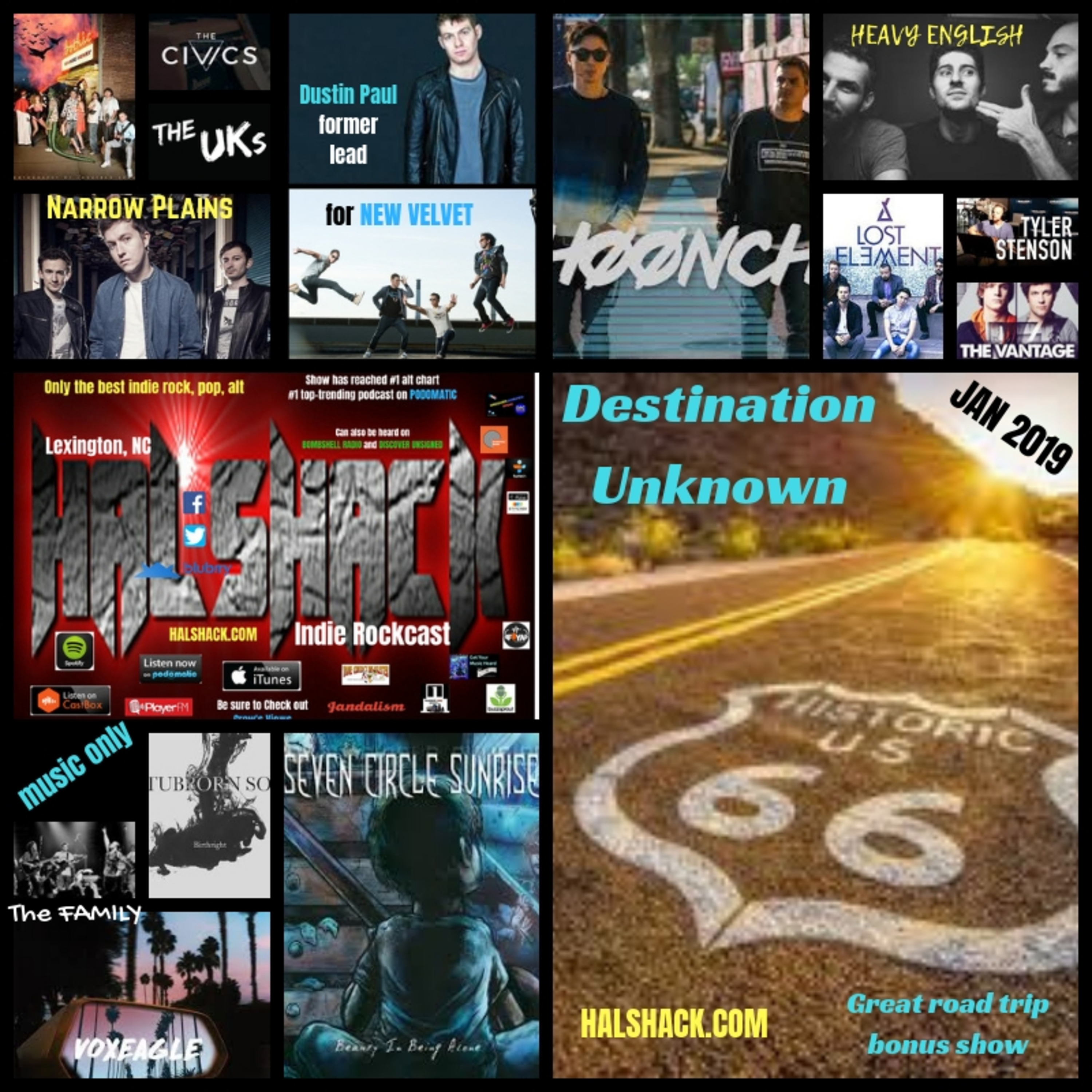 Happy New Year folks!! Its 2019 and time to ring in the new year with a new bonus show (music only-theme series)
DESTINATION UNKNOWN..Jan 2019
We're all so busy this time of year with Christmas and New Years that you never know where you will wind up. Hence the title..it might be a party out of town or a family get-together or just chillin' at home. Who knows right?
You may find yourself drunk as a skunk playing the fiddle naked in your neighbors rose garden..lol (GOD forbid) but it is New Year's Eve so whether your driving down the road to your buddies ho-down or your heading to see some awesome fireworks or even drivin' home to park it on the recliner, Halshack is sure to please your musical tastes and satisfy your new music fix.
Thanks for listening and sharing and as always you can find the tracklist posted at my website under SHACKLISTS.
EP 14 (Main Show) will be out by mid-Feb is the ETA. Stay tuned to everything Halshack at my website.
www.Halshack.com
Find us on SPOTIFY, PODOMATIC, ITUNES, PLAYERFM, CASTBOX plus others.