Halshack (POPIFY 2) June 2019 Spotify (May 2020 RSS release)
Description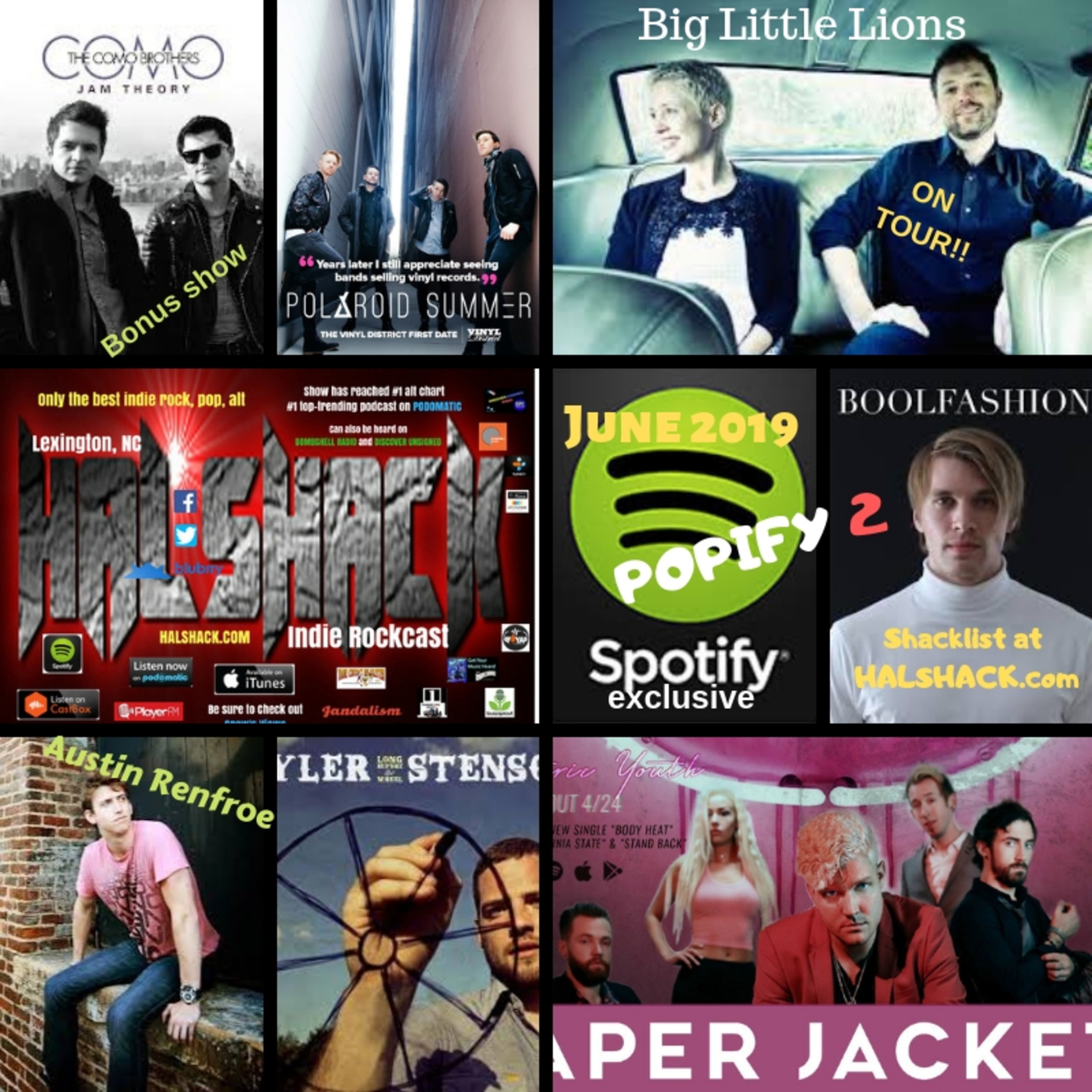 Hows everyone doing during the lockdown? I'm doing great!! Hope you are too, if not then maybe a new (old) show will cheer you up and have you smiling for 25 minutes.
So I'm staying busy and still working too. Life never stops for the banking industry..lol.
Back when I was on SPOTIFY (kicked me off in Mar for being a music podcast..lol) I had a popular exclusive series named POPIFY. I got out 5 plus a Canadian based show to run as exclusives for them and draw attention to the show on Spotify.
So this was POPIFY 2 released June 2019...each POPIFY show contains at least one exclusive song or more that can't be heard anywhere else in a regular show or regular bonus. (not counting SHACKSTARS)
So have fun getting to know these very cool indie acts and even cooler indie tunes. Some don't sound so indie at all and could be your next love song or the song you sing to your wife at your wedding party or down the aisle. Could also be your new dance fave. Too many stellar tracks to learn and enjoy!
Just have fun and be sure to download or stream all the Popify series, so far 1,4,5 are also posted to the official feed! Go find them today as we say.....
SEE YA LATER SPOTIFY!!
Find my show on every major music network including DEEZER, IHEART, ITUNES, GOOGLE, PODOMATIC...etc...