Halshack (POPIFY 5) Spotify Exclusive (Dec 2019) official release to the RSS feed 3-22-20
Description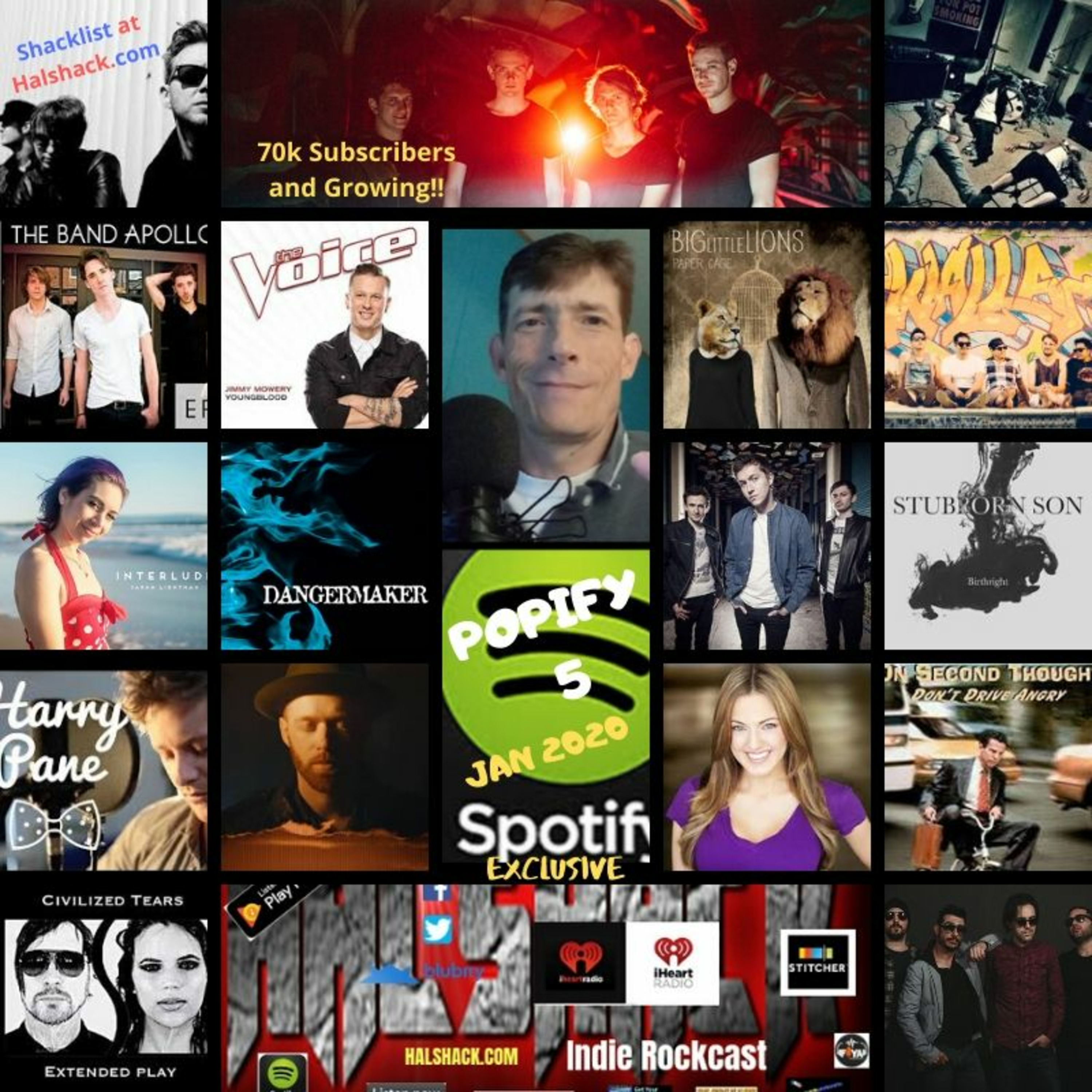 Its POPIFY 5 (Spotify Exclusive)!! Only the best music makes a Popify episode and this may be the best one yet! Certainly the longest and chocked full of pop infused styles across several different genres. I will not double up on songs in these shows. Each Popify episode contains exclusive music that can only be heard in these episodes. Somewhere in each show there is a hidden gem or 2 or 3 that you will only find in this series and no where else in my podcast feed shows. Very rarely will you even hear a same artist in this series.
Well folks "In Spite of It All" we made it!! 5 years down over 100 artists, over 50 episodes including 6 Spotify exclusive shows. Over 400 individual potential hit songs have been played or aired! Over 70k subscribers and growing including plays and broadcasts from over 70 major US markets and over 70 countries have enjoyed the Halshack universe and musical empire. This is how "Legends Are Made" folks! Start BIG with a grass roots movement by not getting involved with "Bad Company" and finding good people to help grow your plight!
"Schools Out" for the winter break and while everyone is enjoying their "Fortunes" of Christmas gifts and holiday cheer, you should not take for granted your "Beautiful Life". "I Cant Be" your property but I can be your good time in the car and "Everything Will Be Alright" with the Halshack in tow as you have "No Walls" around you in search of "Something More" from your musical experience.
Its now "Time" for the show to expand and open its doors for business as we ride the "Rising Tide" for the "Coming Attraction" that has not yet shown "Who" that person is that will help me grow to the next level whether it be a new woman in my life or a new partner. I shall have "Faith" that this new partnership or love interest or both will be a match made in Heaven as I hope we "Belong Together" and won't be feeling very "Green" today as Johnny!
Look for a new named based show coming to the main feed in January (The Name Game) dealing with song titles with names of people, places, roads or months. Goes along well with the Living Wilds bonus show just released. All subjects covering people, animals, and nature.
Enjoy all the shows at Spotify or anywhere on the web!!
Halshack.com
SPOTIFY has since retracted my show from being on their service and cited that "Spotify for Podcasters was not meant to be used as a music distribution tool" even though they "KNEW" full well I was on their site for a year because they had to approve me then they removed me.
HAHAHA! Its ok I know what it is. Im a way better playlister than anybody they could possibly find or hire and they dont like it. I have more knowledge and experience than they ever will!
Lets bring indie out front, the way it should be!