Halshack EP 12 "Able to Label" (7-14-18)
Update: 2018-07-14
1
Description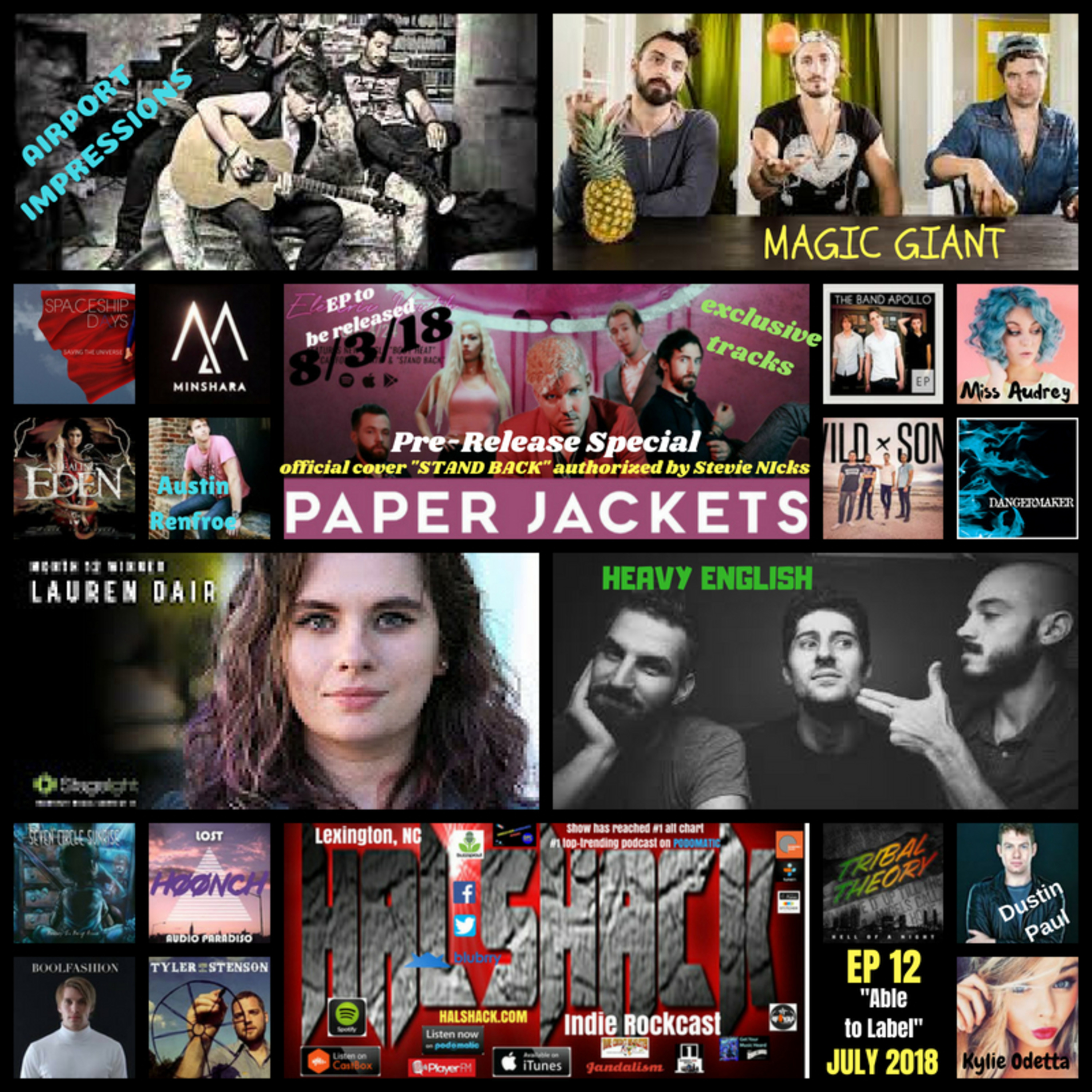 Halshack has been granted a rare opportunity to breakout an upcoming band that has an officially endorsed cover of HUGE MEGA 1983 hit "Stand Back" by Stevie Nicks! She enlisted them to make it by way of mutual management team for the stellar band "PAPER JACKETS" and loved it! Its been authorized for exclusive pre-release on my show only!! WOW!! Thanks so much to the music elites and the management staff and to Stevie Nicks for allowing me this incredible honor!!
We've also got a slew of new artists plus past greats that are sure to aim to please the potential audience that may be listening in on this show. Ive got word from some various sources that the Halshack may be stirring the music pot just enough to cook some attention from a number of important gurus in the biz!
We've got another past Fox TV star, this time someone who used to play on "New Girl", she's all grown up and ready for the spotlight!
There's even a former American Idol Season 11 star in the mix fronting a nifty band from the capital of my home state (Raleigh, NC)
Catch us now on Podomatic, PlayerFM, Castbox, Spotify and Itunes as well as many others.
I'll add more later.....getting it on the web now! updated...7-14-18