Halshack Ep 18.5 (The Name Game) Jan 2020- Bonus show..music only
Description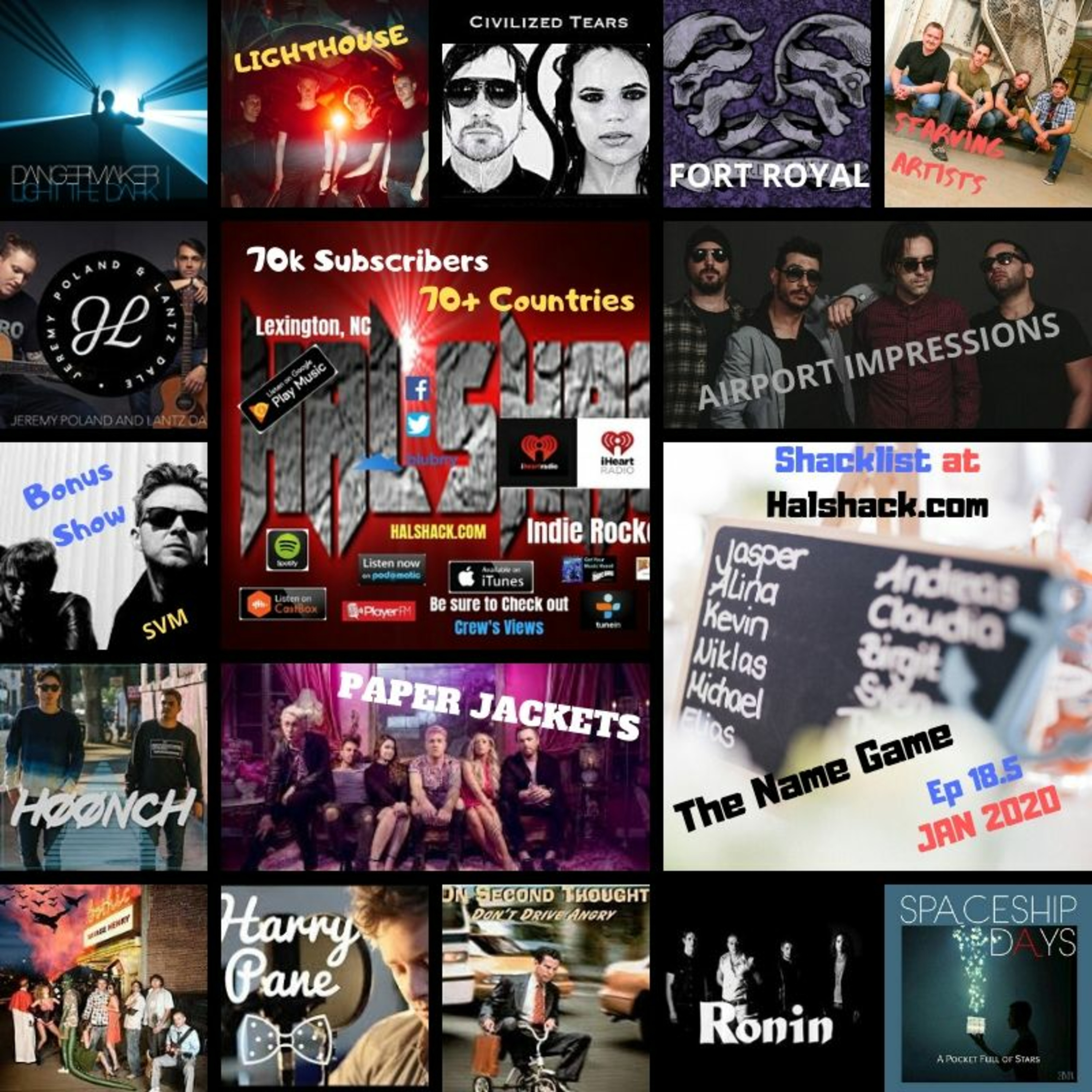 New Music Alert!! New Music Alert!!
The name of the game is music fun and this show aims to do just that! Gets its name right everytime!
We got new music from 4 artists including a brand new band to the show! JEREMY POLAND coming all the way from the blustery cold south pole with his track "Antarctica"
More new tunes from the Starving Artists, Lighthouse and the very wearable Paper Jackets!
Its a show dealing with names of places, people, months on the calendar and even a highway road name (well..number)..lol
Enjoy my name show for my name is not the Halshack!!
Find it on all streaming services!
Halshack.com