Halshack Ep 19 (Precious Hearts) Feb/Mar 2020- Main show (New version rel 3-5-20)
Description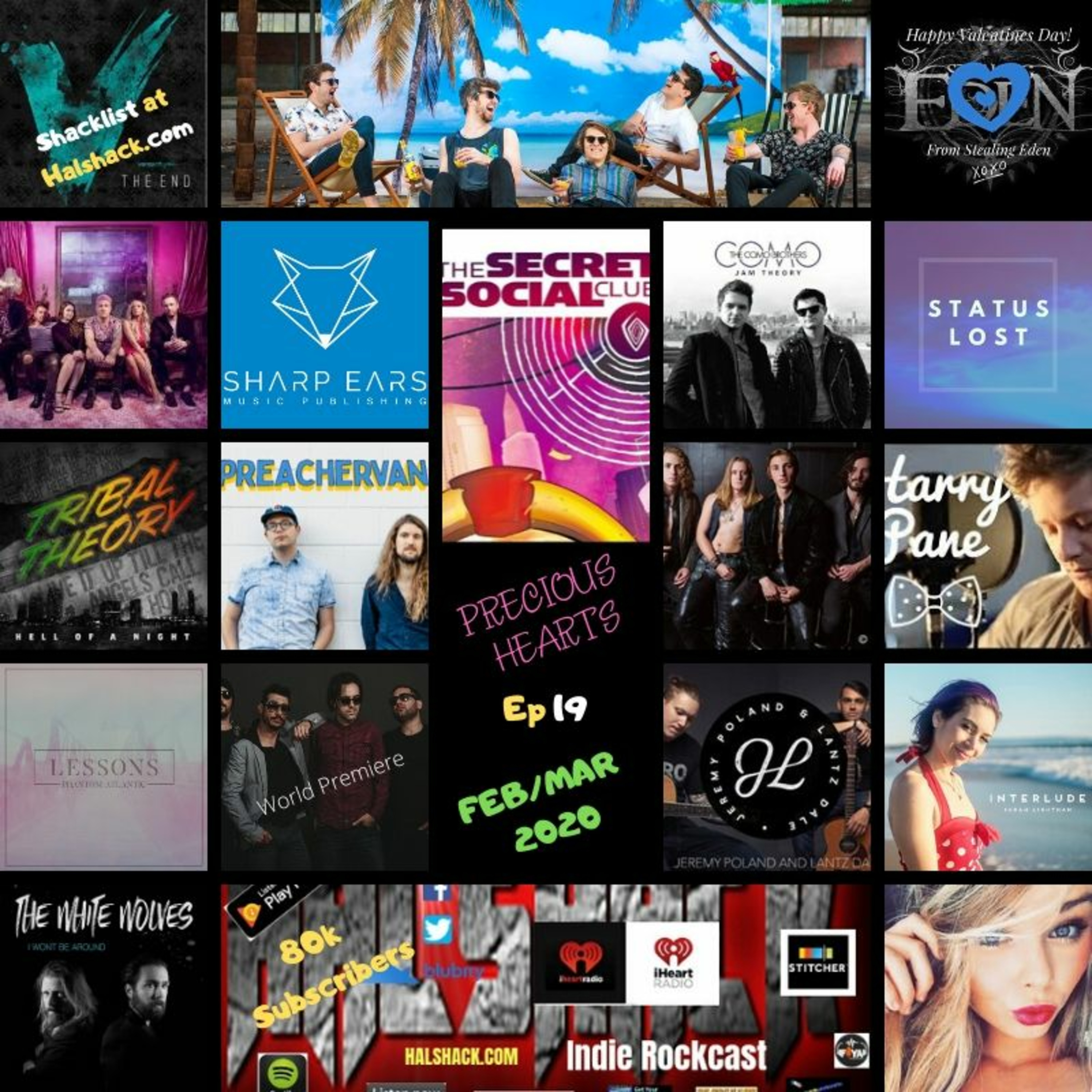 New retooled version 2 (3-5-20) get it now!
Cleaned up my audio, added a new song, "enhanced" the audio for Monster, fixed an issue with Secret Social Club and the band Asking Alexandria that was a misunderstanding from a bio I read. I cut 5 mins of my banter to streamline the show, added a couple small bits I missed and polished it off with sped up breaks. Its a whole new show in essence and the show it should have been to begin with!! Have fun!
NEW MUSIC AND NEW BAND EXPLOSION!!
Brand new Season 3 reboot pt2!!!
Ep 19 (Precious Hearts)
Well folks, its still February (the month of LOVE) for one last day but its never too late to spread the message of music and good vibes.
This show was meant to be out before cupid flung his arrow but it didn't work out and as you listen to the show you will know why. Things had to play out the way they did for some very important music and new bands to make their way on to my radar literally up until the day (Feb 28th) when I started recording.
AIRPORT IMPRESSIONS has a world premiere of their brand new stellar track "Why are We Here" (just released on the 28th???...crazy!!) on this episode as well as a double mystery spotlight featuring 2 different bands. We got tons of new rock bands including one that just dropped their new track this week!! Heck yeah!! Their name is SECRET SOCIAL CLUB!
SHOW CORRECTION!! I made a remark in the show that a former member of Asking Alexandria is in SECRET SOCIAL CLUB. Well thats not true, they are friends and he helped put this band together but hes not in it, Their BIO was confusing and it wasnt clear on that subject. I feel very ashamed of this mistake.
We got new rock from South Carolina and Georgia as well as new tracks from some of our returning faves and new artists as well making their debut on this 2 hour HALSHACKGANZA!!
So much great news!! DEEZER will be adding my show hopefully soon and a new radio station from the US has found me on their horizon. 102.9 The Blazing Rock FM will soon be airing the Shack!! Thanks so much!
Catch the bonus ep 19.5 "Music is Love"!!
Find the Halshack on all your favorite music services or a radio station near you!!
Halshack.com