Halshack Ep 19.5 (Crewsin' & Musin') Mar 2020 ...bonus show
Description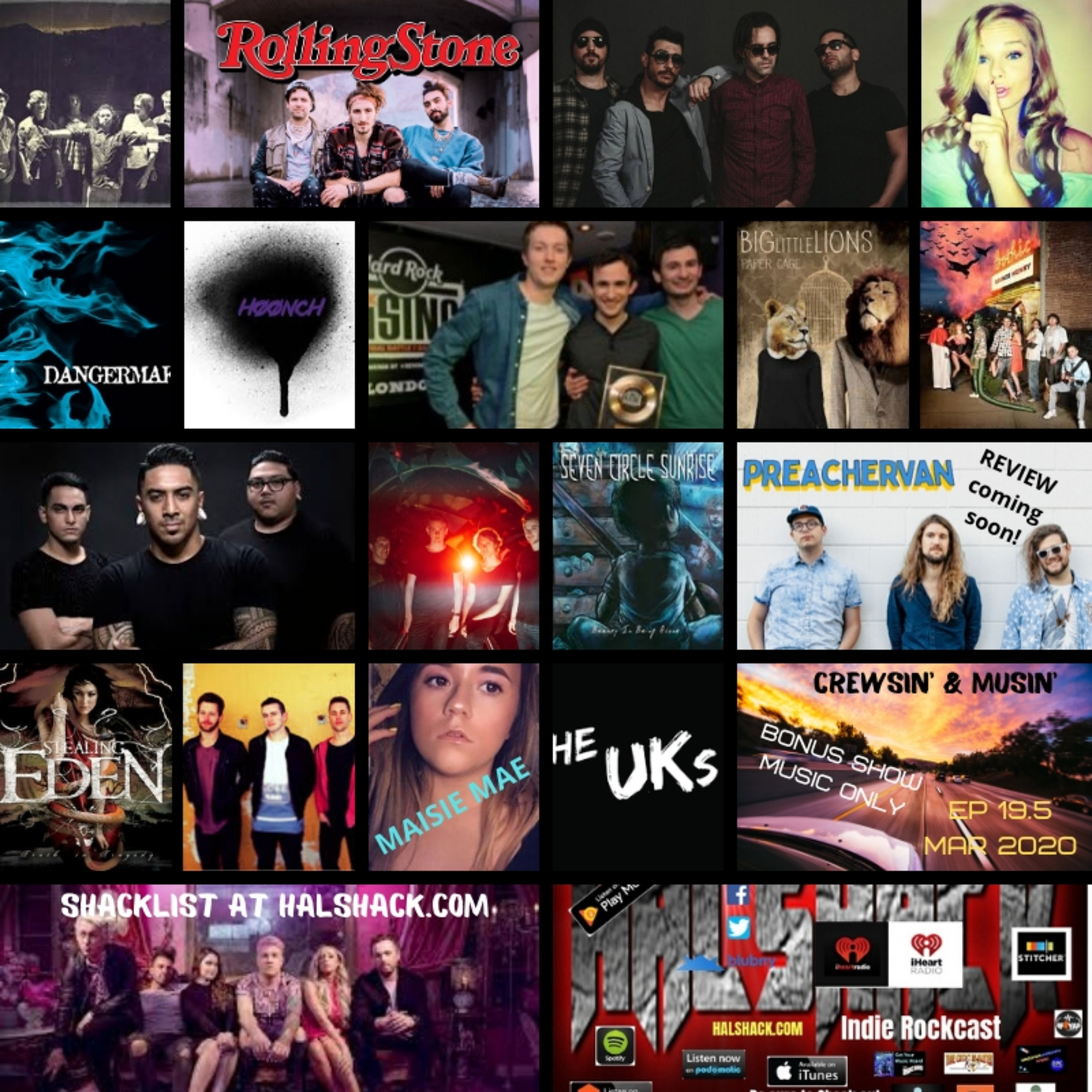 HAPPY ST. PATTIES DAY!! Not very happy I know with this invisible enemy lurking around. Lets trade those frowns for a crown and let the KINGS of indie music be heard!....Just kidding..lol, but they are all really great bands!! Just listen for yourself and you will agree!
In this episode you will hear all bands and artists that have had a review from our excellent staff of professional bloggers and former major record label scouts!
Its ep 19.5 (Crewsin' and Musin')
Well folks the "WHISTLE KING" has blown his siren that everyone needs to "STAND BACK" and take a long hard look at our lives because "EVERYTHING WILL CHANGE".
So "WHILE WE WAIT" for our meds to be restocked and a vaccine to be generated lets all have some "VITAMIN K" to get the body healthy again so we can get this "PRICELESS" world moving again after the virus has run its course.
We will all need to "GET UP" off the couch from watching Netflix and Disney+ as well as rebound out of video game la-la land once life gets back to normal, whatever the new normal will be.
There should be plenty of "GASOLINE" around for your trip back to work and your errands too.
Will all be feeling "BETTER OFF" in the future not feeling like this is a "PLACE I WAS BEFORE" all this started so we can be prepared if it returns.
more to this story later....just wanted to get this published
As always find us on my most major music services or my website
Halshack.com