Halshack Ep. 14 (My Grapevine Valentine) 2/4/2019
Description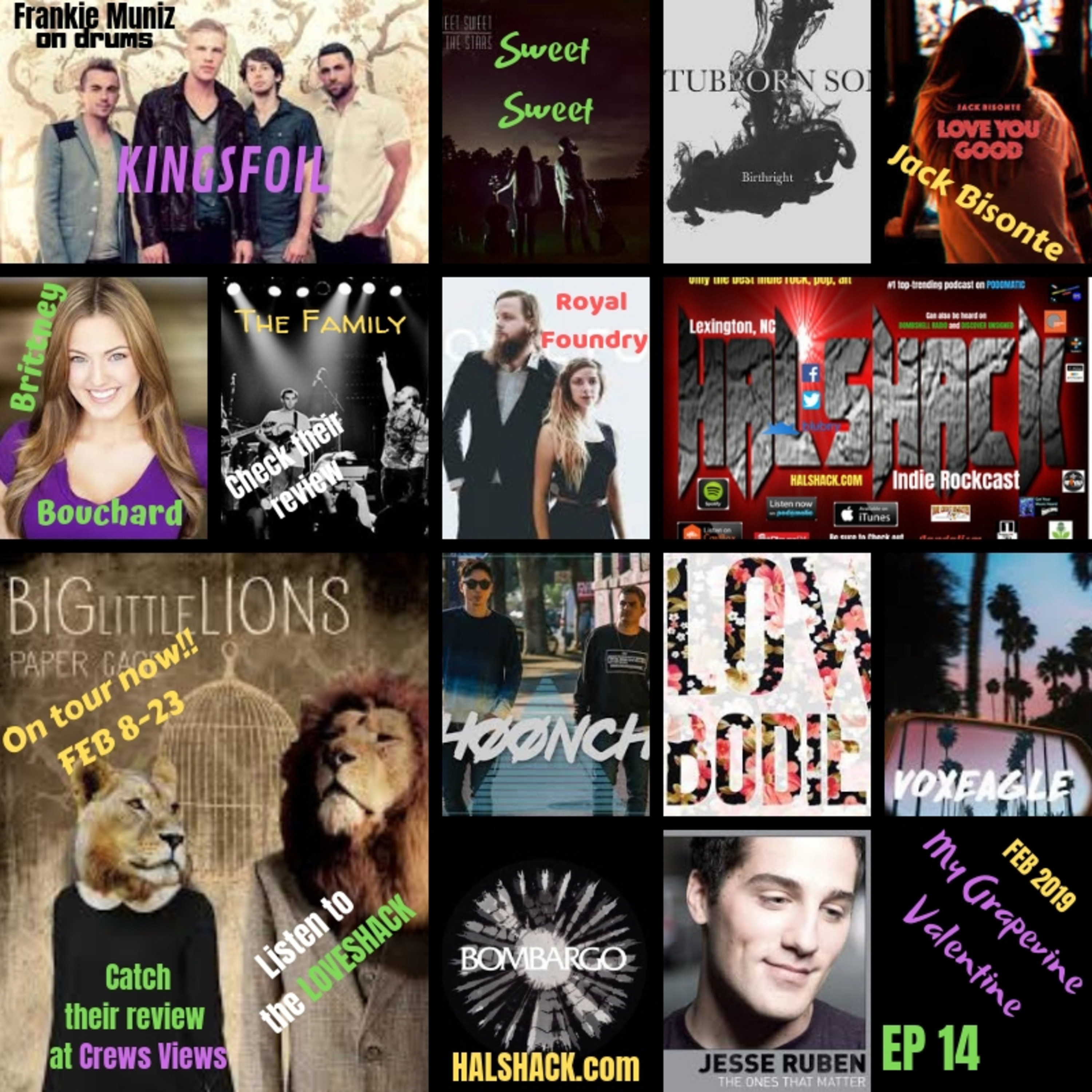 Hiya folks!! Happy Valentines!! Brand new special edition main show, Ep 14 My Grapevine Valentine (2/4/2019). Were all about sharin' the love for this awesome fun music and these very talented artists!!
We got a slew of new artists today as well as a few past greats. Diving into bands like Kingsfoil featuring Frankie Muniz on drums!! Yep you read that right!! As well as a new funk rock act from SPAIN!! Wow!!
Our staff members have been busy churning out some new reviews and we will also have a new spotlight centerpiece posted at my website for the new MYSTERY SPOTLIGHT band!! We are also putting some Americana focus on a couple Homegrown artists from NC and SC. New review and interview coming for THE FAMILY from Greensboro, NC from our newest staff member Nate Potts.
Show is growing immensely and its only because of you the listener!! Thank you to everyone for making us the best in indie music!!
www.Halshack.com
Find us on Spotify, ITunes, Podomatic, Castbox, and PlayerFM as well as my website.
Pandora comin' soon.......
You can find all song titles and artists played for each episode posted at my website under SHACKLISTS