How to Make Chocolate Easter Eggs
Description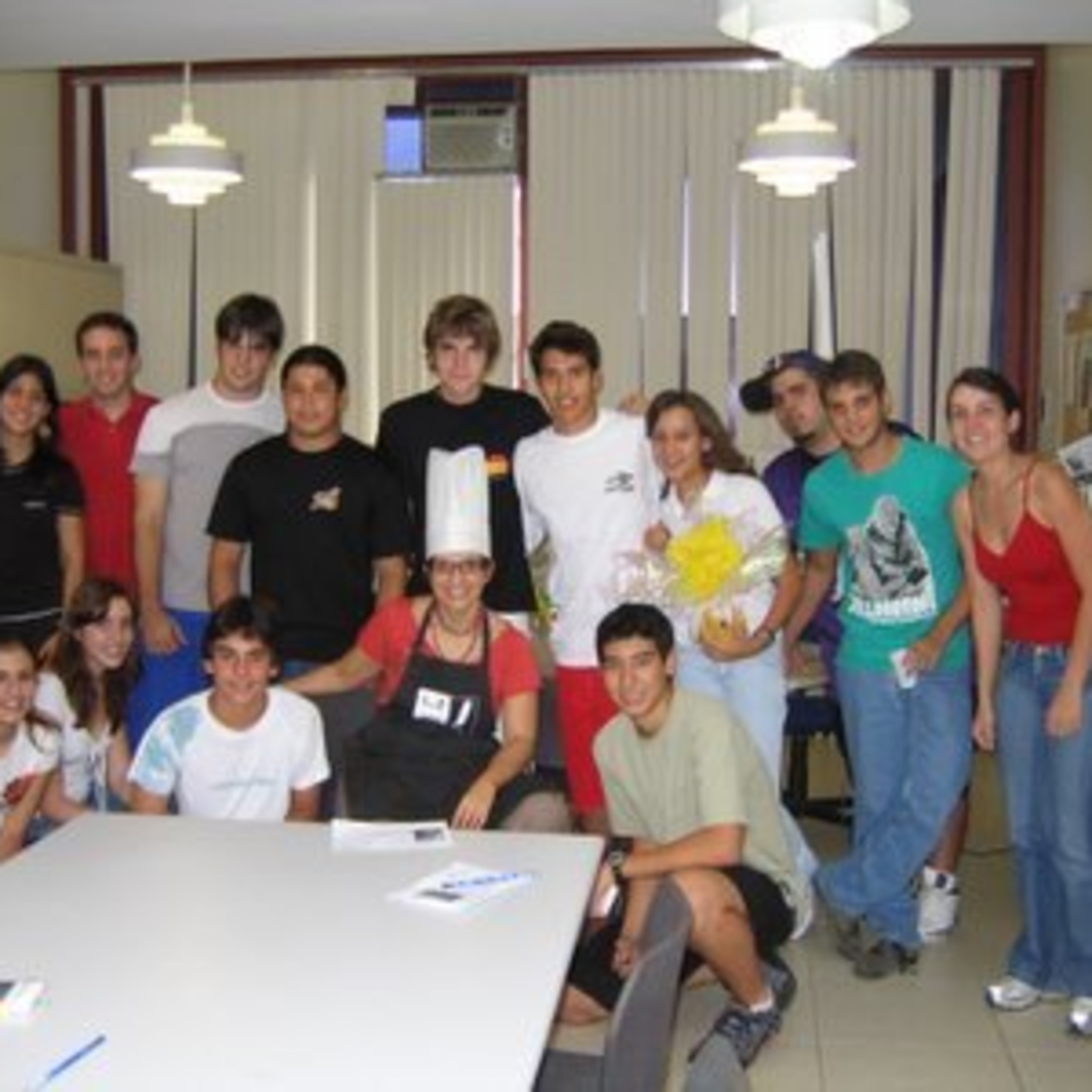 As easter is coming, I found no better way to celebrate it with my conversation class than by teaching them how to mold chocolate eggs. Of course, I could have just given them a little one and everybody would be happy. However, I felt this was a chance to explore learning in an area which is generally neglected in English classes, cooking. I'm sure that through the fun experience of learning by doing, my students left our Friday afternoon class with better knowledge of a gastronomic vocabulary that they had never studied before. Besides, they had this feeling of accomplishment for having done something by themselves. Certainly, much more meaningful than just eating a little chocolate egg given by the teacher!
Check out the Class photos.
Any questions about the techniques, about the activity or the group?
Feel free to ask us!
Carla Arena and the Conversation Class Team
Useful vocabulary to learn how to make chocolate eggs:Ingredients:
baker's chocolate, nuts,
brigadeiro
(typical Brazilian chocolate fudge made of condensed milk)
Kitchenware:
heatproof bowl, mold, spatula
verbs:
melt, stir, overheat, crush, prepare, mold, pour, spread, fit together, harden, fill, set, be ready, unmold, slide right out, temper, scrape, remove, tap, hold up, pop out of the mold, remove, cool
More words:
mold, evenly, layer, edges, glossiness, heat, egg halves, lumps of chocolate, excess, air bubbles, bottom of the mold, bittersweet chocolate, unsweetened, rice crispies, foil, wax paper, silk paper, rose-colored wrapping paper, marble counter, fridge