Jay King ~ GRAMMY® Award winning Music Label Owner, Producer, Songwriter, Vocalist on Biz Ownership & Economic Success Pt.1
Description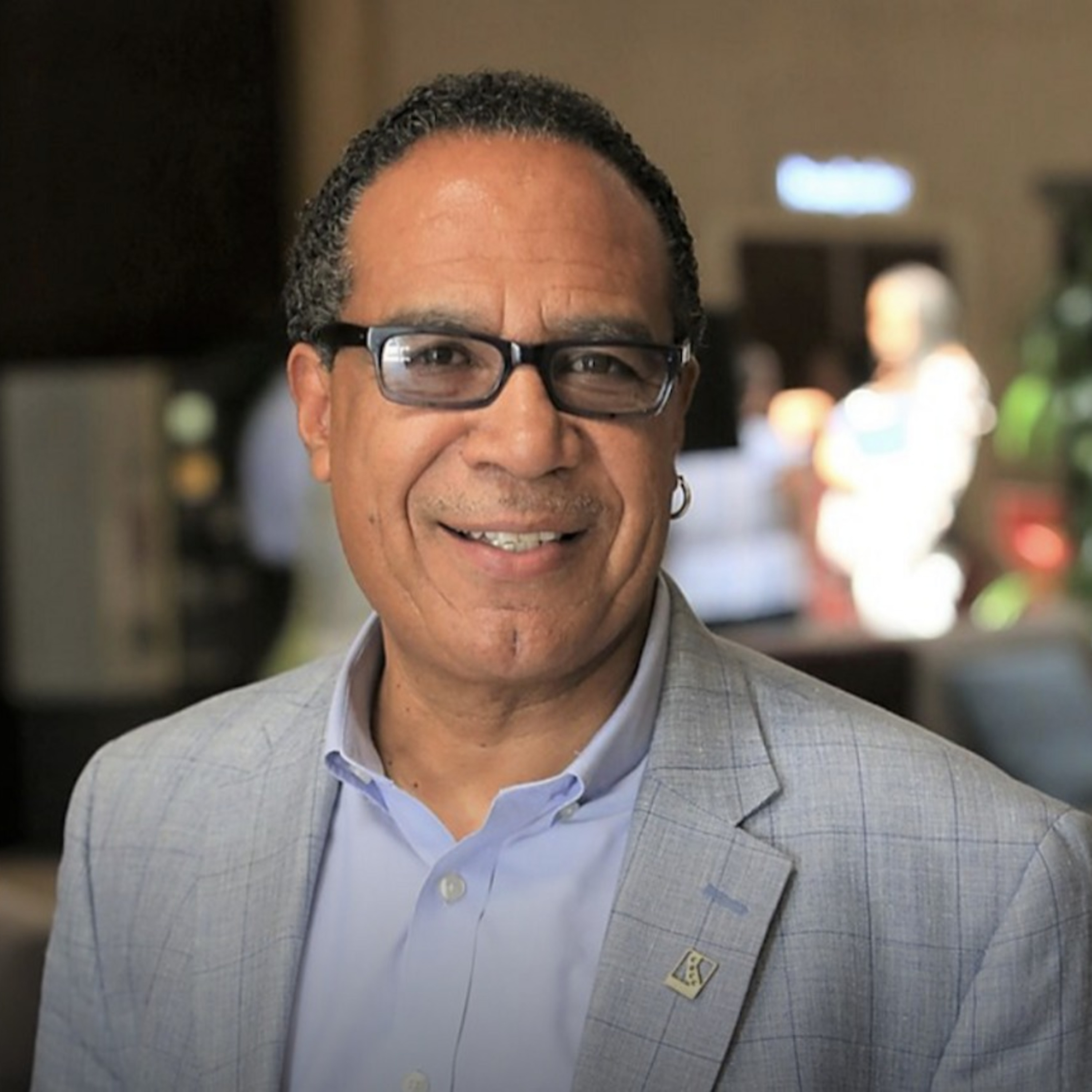 GRAMMY® winner Club Nouveau,Timex Social Club GRAMMY® Award winning Jay King/Club Nouveau's music was featured in the 2019 #1 Hit Movie "US" by Director Jordan Peele!
This week, I look at how a brand can stay relevant decade after decade.
As a veteran mogul Jay King brings as much humility to the field as he does what has been called his genius. With three decades of continuous achievements in music, management, film/TV/radio, consulting and publishing; King has made an indelible impression. He claims Northern California in general as his hometown due to a nomadic youth spent between many of the Bay Area's cities; as well as Alaska for birthing his career. There was a deep musical undercurrent added to his early years by a clan which boasted a number of ministers, extending from his great-grandfather through a number of cousins, who all played instruments as well. His great uncle, Saunders King, a respected jazz/blues guitarist, offered the West Coast the first family hit in the 1940's—'The S.K. Blues'—adding to the musical backdrop of King's childhood.
Jay King broadened his own talent when he took up the trumpet in his freshman year of high school and when Popping and Breaking became popular; dance soon opened doors to his subsequent career in music. As his music and connections continued to develop, he found himself writing songs for Con Funk Shun whose members, Michael Cooper and Felton Pilate, encouraged King against the detractors who at the time didn't like his sound. In 1986, King starting the independent record label JAY Records to release the Timex Social Club hit 'Rumors' and ushered in the biggest selling single of 1986 (3.5 million copies) and becoming the #1 R&B single on the Billboard Charts. With a Top 10 single on the Billboard Pop charts for over 56 weeks, King watched his life change as his music became an unprecedented hit. What he'd produced was history-making, as nobody had before taken an R&B song from an indie label to such heights. Although having independently produced, pressed and marketed his own music King was without the money to compete at radio plays and had to be creative with promoting. "There were challenges. You couldn't reach out to stores, and social media didn't exist then so you couldn't let people know with a click of a button that you had something out.You had to get out and hustle. People were making fun of me and laughing because I was out hustling records." Bypassing traditional methods, King utilized Macola Records because of its position as an indie manufacturer with no association to a major label.
Such moves from a 24 year old entrepreneur made the year 1986 even more memorable, as he quickly followed up with a label/production deal with Warner Brother Records and his King Jay Records label, subsequently releasing the first Club Nouveau single 'Jealousy' and the album, 'Life, Love & Pain'. After 'Jealousy' went to #8 on the Billboard R&B charts in September of 1986, followed by 'Situation #9' (#4 Billboard R&B charts), 1987 came in with an even bigger bang when 'Lean On Me' was released in February and became #1 Billboard Pop/#2 Billboard R&B platinum single, winning a Grammy for R&B Song of The Year. Club Nouveau's music is in heavy demand commercially in movies and is sampled in many of today's artists hitmakers like Ashanti, Chris Brown and many more.
The group is STILL on the scene, performing hundreds of LIVE concert a year & recording NEW music!
All Rights Reserved © 2020 BuildingAbundantSuccess!!
Join Me on ~ iHeart Radio @ https://tinyurl.com/iHeartBAS
Spot Me on Spotify: https://tinyurl.com/yxuy23ba