John Madara ~ GRAMMY® Hall of Fame Honoree, "Rock n Roll is Here to Stay!"
Description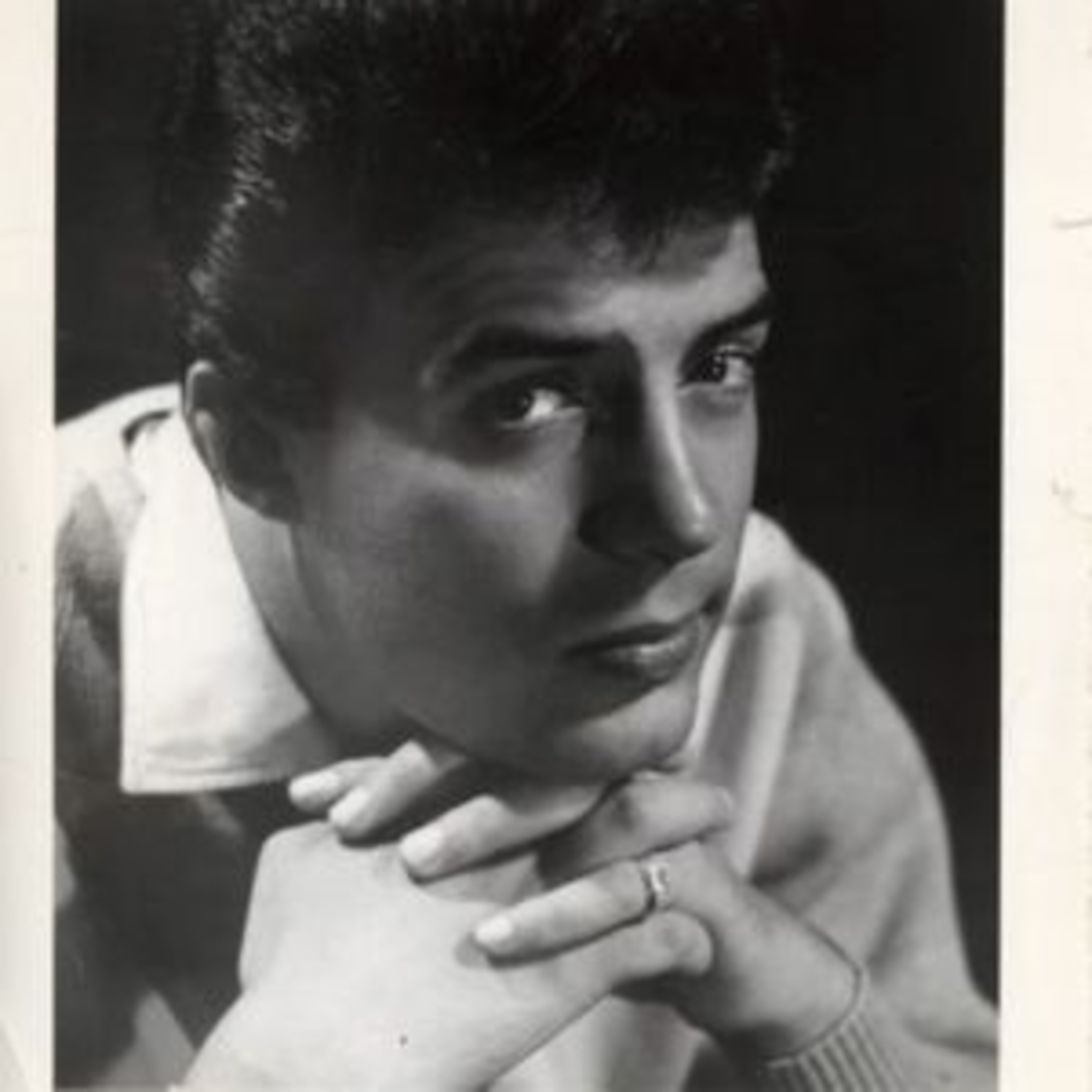 Happy Birthday to John Madara!! Iconic Hit Writer: "At The Hop", "Rockn Roll is Here to Stay", "You Don't Own Me" "1-2-3" & More
John Madara was born & grew up in Philadelphia, PA at a time when the city was teeming with groups and artists such as The Spaniels, the Clovers, Harvey and the Moonglows, Billy Ward and the Dominos and the great Jackie Wilson. Rock and Roll was starting to take root and John Madara was destined to make rock and roll history.
In 1957, John launched his solo career, with his first record, "Be My Girl," reaching the national charts. That same year, John co-wrote with Dave White a song called "Do The Bop." On the advice of Dick Clark, whose local show, American Bandstand, had just gone national, the title and lyrics were changed to "At The Hop." Danny and the Juniors, recorded it, and by Christmas of 1957, it had reached the top of the pop and R&B charts worldwide. "At The Hop" remained #1 for an astounding 7 weeks, the first record ever to reach that success, and it has remained a rock and roll classic to this day. Following "At The Hop," John produced and co-wrote with Dave such mega-hits as "The Fly" (Chubby Checker)"You Don't Own Me" (Lesley Gore) among other smash hits. He also produced for Danny and The Juniors, "Rock and Roll Is Here To Stay."
In 1965, John and Dave started their own publishing company, discovering and signing new songwriters. The company was very successful, and in 1984, it was sold to Michael Jackson. In the Mid '60s, John and Dave formed a group called "The Spokesmen" and released "The Dawn of Correction," an answer song to the enormous hit "Eve of Destruction" by Barry McGuire. At the same time, John was producing for other artists when he discovered a young man, Leon Huff, who later teamed up with Kenny Gamble and became one of the most prolific songwriting teams in the history of rock and roll, defining an entire category of Black popular music known as "The Sound of Philadelphia."
He also discovered one of the most prolific duos of all time, Daryl Hall and John Oates. With them he produced two albums. John moved to L.A. in the '70s, where he found success writing and producing for movies and television. He produced the soundtrack for the James Caan/Marsha Mason movie, "Cinderella Liberty," and also produced the title song for the Cliff Robertson movie "Ace Eli and Roger of the Sky." In the mid '70s, he was music supervisor for the hugely successful "Sid and Marty Kroft Comedy Hour." This was in conjunction with an ABC Comedy Hour and network special which launched the new ABC season. During that time, John wrote and produced the music for the show, and was hands on with the mixing and editing. In the late '70s, he also wrote the theme song for ABC Sports, which ran for two years. Through the years, John has produced albums and singles for companies such as CBS, Warner Bros., Polydor, Atlantic, Paramount, 20th Century, MGM and ABC Records.
It would seem appropriate that John would spend two years of his life working in Las Vegas was also becoming a happening place for singers and performers. So it ng with one of the most successful performers of all time, Wayne Newton. He produced two of Wayne's albums and also produced and wrote songs for a Christmas television special for Wayne on CBS.
Madara/White songs have reached millions of people through radio, films and television. Worldwide sales of their songs and productions have reached over 2 hundred million records. Their songs have appeared on some of the biggest grossing soundtrack albums of all time, including "American Graffiti" and "Woodstock" (At The Hop), "Grease" (Rock and Roll is Here to Stay), "Hairspray" (The Fly and You Don't Own Me), "Mr. Holland's Opus" (1-2-3), and "Dirty Dancing" and "The First Wives Club" (You Don't Own Me). It was the 1996 hit film, "The First Wives Club," that paid the contemporary power of their talent the ultimate compliment by not only featuring "You Don't Own Me" but by making it the theme of the movie. John has continued to write and produce music, working with young, up-and-coming artists.
He has always been a futurist, excited about working with new technology and incorporating it into his music and productions. His hands-on approach to every project he is involved in, whether it be as a writer, producer, music supervisor, editor, engineer or mixer, has enabled John to maintain the sound that is uniquely his own. In March of 2001, "At The Hop" was voted by the Recording Industry Association of America as one of the top 100 songs of the century. The soundtrack album, "Grease," was voted one of the top albums of the century. "Rock and Roll Is Here To Stay" is featured on that album. John recently finished producing an album with Tony Danza, following a hugely successful radio hit single that he also produced, "The House I Live In." He is also working on a feature film, "At The Hop."
In 2016, his song with the late singer ,songwriter Dave White "You Don't Own Me" was made a #1 Hit all over again with 19 year old Austrailian singer " Grace" and features G-EAZY. It was Produced by Quincy Jones.
~ thatphillysound.com
2020 All Rights Reserved
© 2020 BuildingAbundantSuccess!!
Join me on iHeart Radio ~ https://tinyurl.com/BASiHeartRadio
Spotify @ https://tinyurl.com/BASonSpotify
"Follow Me" on Twitter ‎@SabrinaMarieW