Live In The Moment with Alisa Woods
Description
Alisa Woods of Des Moines, IA sells macarons, custom cakes, dessert trays and other baked goods with her home bakery, Sift n Sprinkle.
For many years, Alisa followed in her grandmother's footsteps by competing in dozens of baking competitions at the state fair.
And for awhile she dabbled with starting a home baking business, but it wasn't until she lost her job during the pandemic that she dove all in.
And now, her business is thriving! Alisa has been on her local TV station many times to promote her business, and she even made a cake for Elton John's 75th birthday!
In this episode, she shares how she promotes her home bakery by getting on TV, building Instagram followers, and competing in state fairs, all while living in the moment and finding the right balance between business and family.
What You'll Learn
The secrets to winning baking competitions at the state fair
Why competing in the state fair can help promote your business
How to pitch ideas to get on TV, and get asked to come back
Alisa's story of making Elton John's 75th birthday cake
Tips for taking great photos of your products
How to gain thousands of followers on Instagram
The pros and cons to running giveaways on social media
How Alisa prioritizes her business while having young kids
Resources
Sift n Sprinkle website (Instagram | Facebook | Youtube)
Iowa Home Food Processing Establishment
<figure class="alignright is-resized">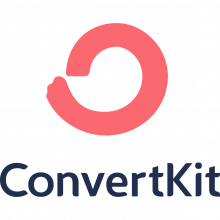 </figure>
Are you building an email list for your business yet? If not, you really should be collecting customers' email addresses and emailing them on a regular basis. Even these days, email continues to be better than social media for generating consistent sales, and the best part is that you own it. Once you build an email list, nobody can take it away from you.
I created this free tutorial that will walk you through the essentials of using ConvertKit to build an email list and get more followers!
Get full show notes and transcript here: https://forrager.com/podcast/92