Nabaté Isles ~ GRAMMY® Honoree, Trumpeter "Eclectic Excursions"
Description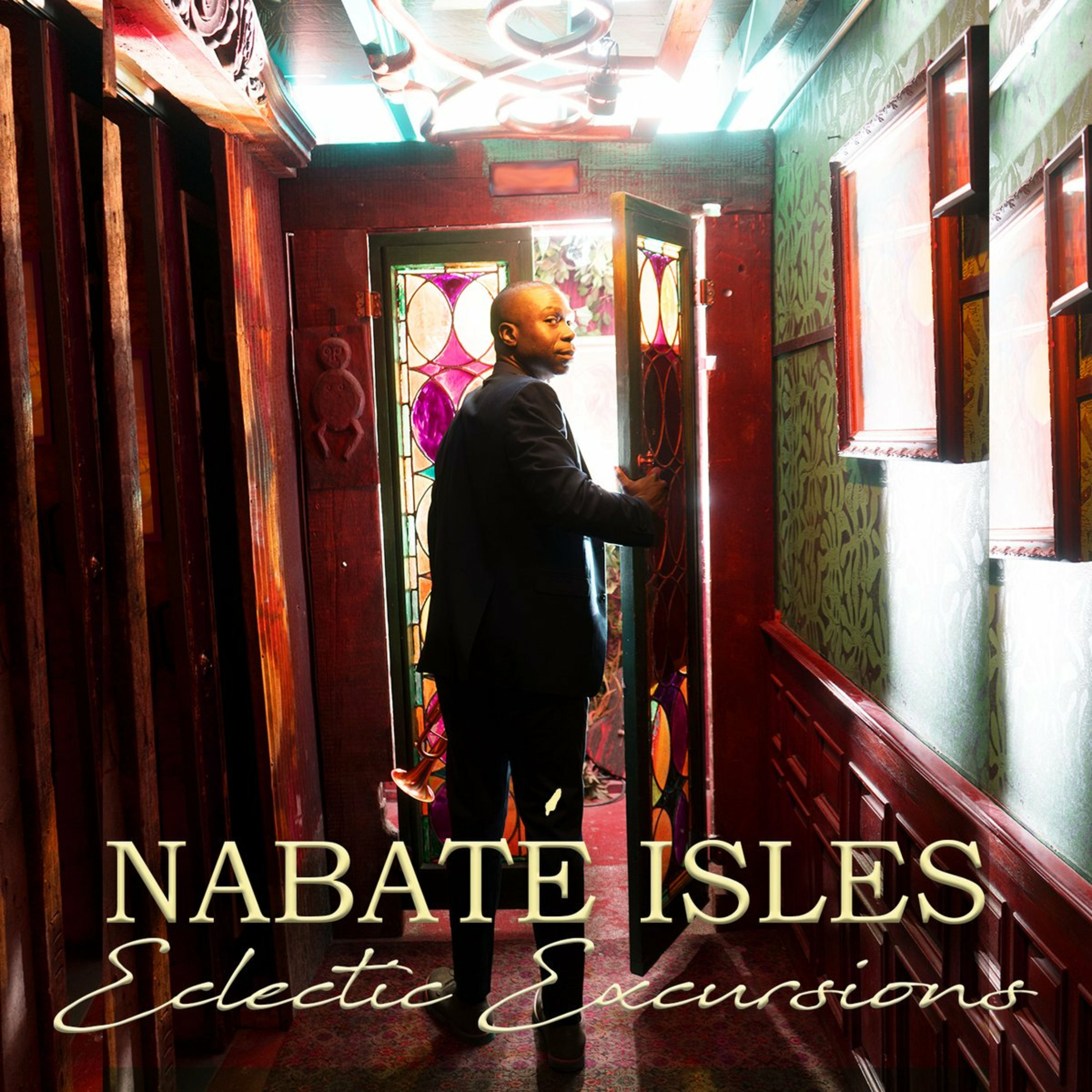 Grammy Award, Sirius XM
The Grammy-winning trumpeter and composer was born and raised in New York City. Nabaté's debut album called, 'Eclectic Excursions' dropped in the Summer of 2018 and until this point, he's had a glorious journey. During his high school years, Nabaté represented the fifth generation of jazz for the preview of the Louis Armstrong Archives, with trumpet greats Dr. Donald Byrd, "Doc" Cheatham, "Dizzy" Gillespie, Jimmy Owens, Jon Faddis and Wynton Marsalis. Nabaté also appeared in a Coca-Cola commercial, directed by John Singleton and produced by Roy Eaton.
While attending Eastman, Nabaté was a featured soloist with the Rochester Pops Orchestra. Nabaté also participated in the Thelonious Monk Institute of Jazz summer program at Aspen Snowmass and its Jazz Gala at the Kennedy Center. He went on to receive his BM from the Eastman School of Music and his MA from New York University. Nabaté has performed, toured and/or recorded with unique artists Yasiin Bey (aka Mos Def), Christian McBride, Kenny Lattimore, Philip Bailey, Fantasia, Jeffrey Osborne, Jill Scott, Robert Glasper, Dianne Reeves, José James, Savion Glover, Gregory Porter, Freda Payne, Shareefa, Oliver Lake, Steve Coleman, Ravi Coltrane, Steve Wilson, Muhal Richard Abrams, Matthew Shipp, Charli Persip, Mike Longo, Uri Caine, Buster Williams, Grady Tate, Jay Hoggard, Holt McCallany, the Mingus Big Band, and the José Limon Dance Company. He composed a solo double bass composition called 'Lessons', which was premiered by world-renowned double bassist James VanDemark at Louisiana State University. Nabaté also received a commission from the Festival of New Trumpet Music to compose and premiere a new piece which he entitled, 'We Need Unity in the Community'.
Nabaté provided private trumpet instruction to the actor Rob Brown for his role as trumpeter Delmond Lambreaux on the HBO series, 'Treme'. Nabaté was part of both of Christian McBride Big Band's Grammy-winning albums, 'The Good Feeling' (2012) and 'Bringin' It' (2018) as well as the band's performance at the White House for the last concert under President Barack Obama's administration. He has composed five music scores for short films as well as contributing original music to Amos Poe's innovative film, 'Empire II'. He recently completed a score for his first feature called, 'The Rhythm in Blue'.
Also, Nabaté is an accomplished producer and host for SiriusXM NBA Radio & he hosts his own weekly television show called 'So Much to Talk About' on MNN (Manhattan cable). Also, a sports trivia expert, Nabaté excelled on TV gameshows, ESPN's Stumb The Schwab and Crackle/NBC Sports' Sports Jeopardy. Nabaté Isles' Eclectic Excursions featuring the joined talents of:
Nabaté Isles - Trumpet
Alex Han - Alto and Soprano Saxophone
David Gilmore - Guitar
Theo Hill - Keyboards
Brad Jones - Bass
Rudy Royston - Drums
Special Guests: Alita Moses - Vocals
Michael Mayo - Vocals
Find Nabaté Isles via social media:
Instagram: @nsi.universal
Twitter: @NabateIslesSMTA
Facebook: www.facebook.com/NabateIslesTrumpet
The trumpeter Nabaté Isles recently released his debut album, "Eclectic Excursions," and it lives up to its title. Mr. Isles has worked most often as a side musician for artists across hip-hop, jazz and R&B, and his own record manages to throw it all together — making room along the way for a few guest singers and rappers — while keeping a firm center. Playing with a quintet, Mr. Isles started off with "Minute Pieces of Wozzeck," a trippy, motivic original composed around a set of 12-tone harmonies from Alban Berg's experimental opera, "Wozzeck." As Adam Klipple's organ and Joshua Crumbly's bass hit a stopped-up, two-chord pattern, Mr. Isles retorted with a circular phrase. The guitarist David Gilmore ran snaky improvisations around them, leading your ear gently astray until the rhythm section dropped decisively into a thrashing rock beat. Mr. Isles and the soprano saxophonist Ian Young played in wet blasts of harmony, and Mr. Isles drove headlong into a rugged solo. He pushed hard, leaning into the song's screwball-fusion vibe but maintaining a measured sense of swing. Midway through the set, the rapper Elzhi — a onetime member of Slum Village, and a guest on the album — guested on two songs, and the band switched comfortably to a radiant, festive mode. Then the vocalist Alita Moses came on to sing "Find Your Light," a standout from "Eclectic Excursions," with a strong redolence of Esperanza Spalding's dreamy neo-soul side. Over a mid-tempo groove, Ms. Moses sang the song's lyrics of invitation with acrobatic poise, moving deliberately at cloud altitude. Mr. Isles responded with a solo of sharp bursts and grounded rumbles, filling some of the vertical space in the atmosphere below her. Mr. Isles released his album"Eclectic Excursions" in July.
A version of this above article appears in print on , on Page C5 of the New York edition with the headline: Contradictions and Fresh Material Abound.
©2019 Building Abundant Success!! 2019 All Rights Reserved
Join Me on ~ iHeart Radio @ https://tinyurl.com/iHeartBAS
See you on @ facebook.com/BuildingAbundantSuccess'