Ronn David McPhatter ~ Heir to a Rock, Soul & Blues Legacy. Rhythm & Blues Foundation Pt.2
Description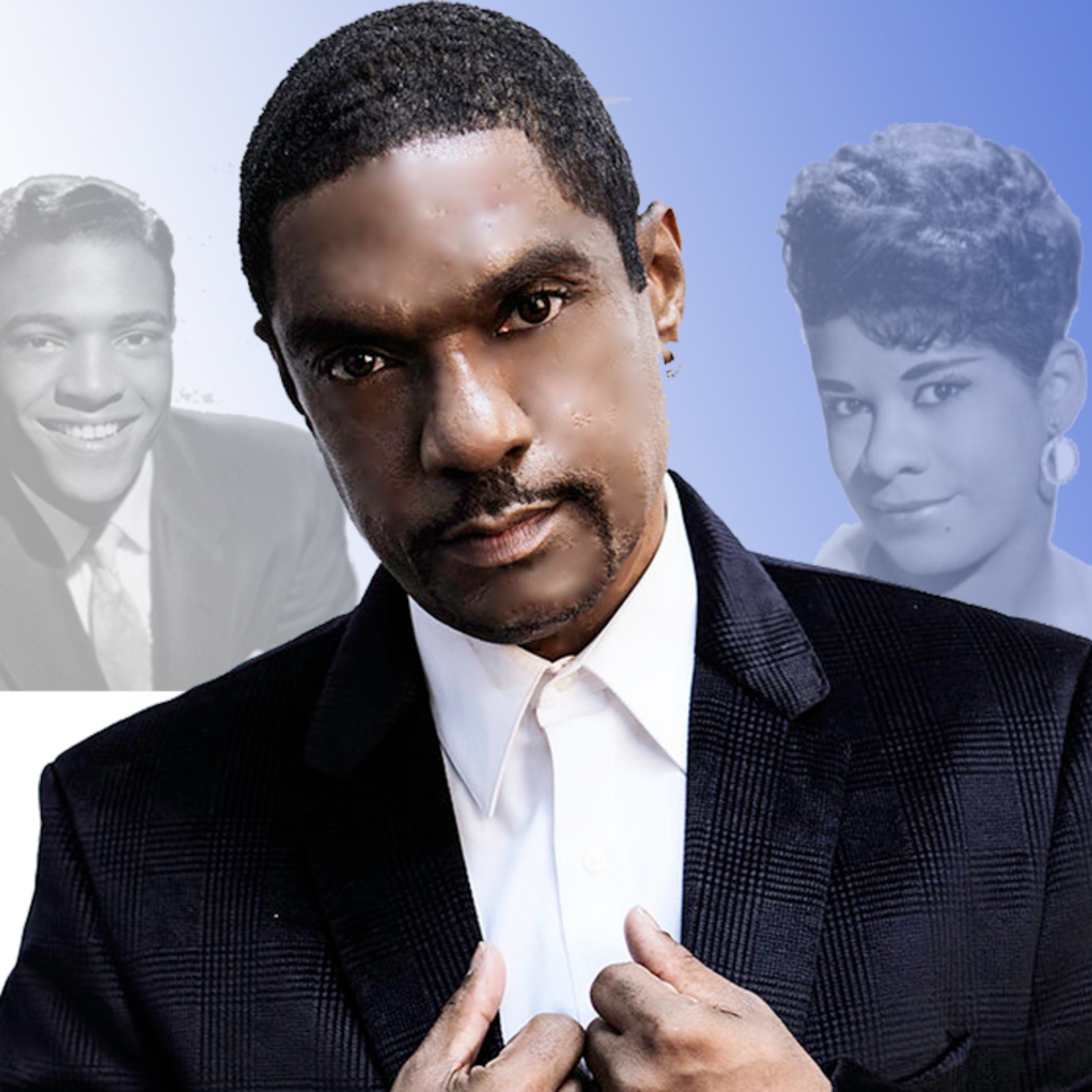 Tony® Award, Grammy® Awards, Lifetime Achievement Grammy's & Rock & Roll Hall & Rhythm & Blues Hall of Fame Honors. He was there BEFORE his Parents won these & learned the Roots & Blessings & Pitfalls of Stardom from childhood.
He is a great vocalist, actor, writer, historian plus!!
Ronn David knows more than anyone that he has a lot to live up to. He has his Vocal Gift! The son of Ruth Brown, the Queen of Rhythm and Blues and Clyde McPhatter, the founder and lead vocalist of The Drifters. His Dad is in The Rock and Roll Hall of Fame as a member of Billy Ward's Dominoes & The Drifters.
Ruth Brown used her influence to press for musicians' rights regarding royalties and contracts; these efforts led to the founding of the Rhythm and Blues Foundation. Her performances in the Broadway musical Black and Blue earned Brown a Tony Award, and the original cast recording won a Grammy Award. Brown was a recipient of the Grammy Lifetime Achievement Award in 2016. In 2017, Brown was inducted into National Rhythm & Blues Hall of Fame. She is also the aunt to legendary hip hop MC Rakim.
He's toured with artists as varied as Bonnie Raitt and Rick James, performed three times at The White House and often pays tribute to his famous dad in concert by performing Drifters classics like "On Broadway" and "Under The Boardwalk" with his own contemporary twist), movies Ronn clearly enjoying singing side by side, then eye-to-eye with Halle Berry in "Why Do Fools Fall In Love" and appearing in other great music-in-movies films about The Temptations, Little Richard and The Five Heartbeats ), and television (a young Ronn worked with the legendary comic Redd Foxx on his final TV show). Now, Ronn is now poised to take his silky vocal stylings to radio stations, on-line portals and dance clubs across the USA.
Ronn David knows what it takes to make it in the music business…and it all begins with a great song. "I Want Your Lovin'", Ronn's a single from his upcoming album, is that song.
Impossibly catchy, smoothly soulful and with a ready-made dance poised to fill the floor at clubs and parties from coast-to-coast, "I Want Your Lovin'" just may give Ronn David something he richly deserves; the opportunity to shine as brightly as his Rock and Roll Hall of Fame parents stars. "I love and respect what my parents accomplished very much; but like most folks, I want to make my own mark on the world And for me, a big part of that is to make my music and succeed on my own merits", says Ronn with an easy smile from his Los Angeles home, a stone's throw away from Hollywood Boulevard and the Capitol Records studio where his folks recorded some of their biggest hits.
Ronn David is also a proud Howard University Alumni!
Turns out Ronn is far too modest about what he's already accomplished on his own. David is already a triple-threat veteran of music.
RonnDavid.com
© 2020 All Rights Reserved
© 2020 BuildingAbundantSuccess!!
I Debut The Week on Amazon Music @ https://tinyurl.com/BASonAmazon
Join Me on ~ iHeart Radio @ https://tinyurl.com/iHeartBAS
Spot Me on Spotify: https://tinyurl.com/yxuy23ba