Sherry Burton Ways ~ Forbes, A Posh Reflection of "YOU" in Vibrant Design!!!
Description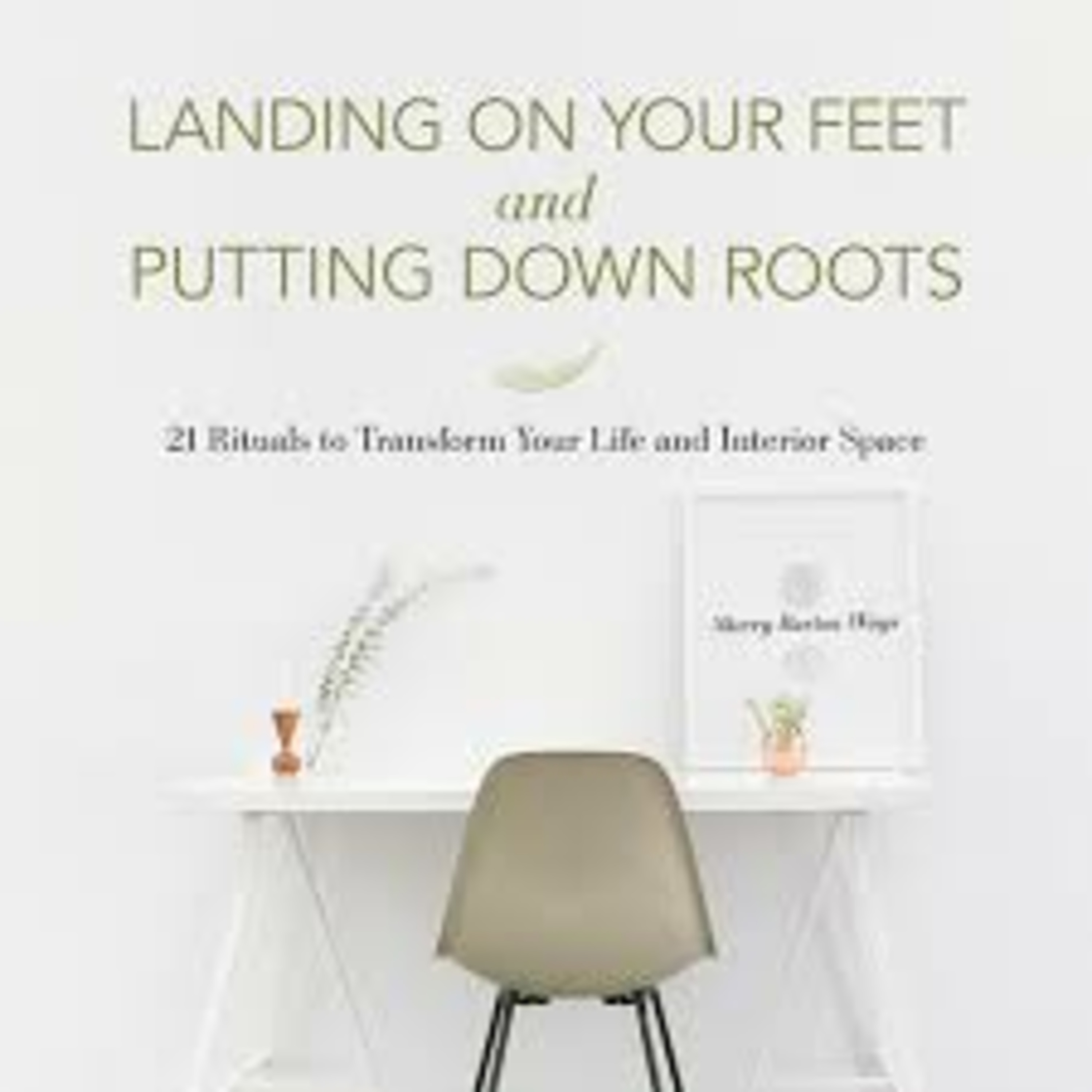 Forbes, Home & Design Magazine, Organic Life ~
You have heard the expression, Your environment is a reflection of YOU. What if you could design a space that truly reflects your values, spirit & haven? My guest has an exciting take on this topic! Sherry Burton Ways is a highly sought-after Interior Design Expert providing services for high-end residential and commercial clients.
Home & Design Magazine recognized her as one of the Top 100 designers in the Washington Metropolitan Area & featured five of her designs! Her newest book is called "Landing On Your Feet and Putting Down Roots: 21 Rituals to Transform Your Life and Interior Space".
We find ourselves living in a new space and scrambling to make sense of how we arrived there. Landing on Your Feet and Putting Down Roots:21 Rituals to Transform Your Life and Interior Space provides simple actionable strategies for adjusting to life after a transition of any kind.
Her first book is "Feel Good Spaces: A Guide to Decorating Your Home for Body, Mind, and Spirit." The book Feel Good Spaces explains how environments are an extension of the soul and provides vibrant photos, client case studies, and do-it-yourself exercises.That place–be it home or office–is visually beautiful, but more importantly it rejuvenates the body, mind, and spirit to awaken positive energy. Everybody's Feel Good Space will be different, but they will all have that "home" feeling, and a feeling of warmth and acceptance for the person who inhabits it.
Several years ago, Ways expanded her design services and clientele of Kreative Ways & Solutions, LLC. Kreative Ways and Solutions, LLC provides interior design services that help to create healing spaces through color and arrangement. Using color therapy, Feng Shui and coaching techniques, Sherry Burton Ways, Design Principal, helps people to understand what is blocking them in their lives by looking at the spaces they occupy and the colors they surround themselves with. Sherry Ways and her design team create Interior Attunement through the use of Personalized Feng Shui, Color Therapy and Holistic Interior Design for both residential and commercial environments.
She is an Intentional Interior Design Specialist, Certified Feng Shui Practitioner and Interior Environment Coach who creates inspirational and supportive environments for people going through life transitions as well as those interested in reflecting wellness in their surrounding environment.
© All Right Reserved 2020 BuildingAbundantSuccess!!
Join Me on ~ iHeart Radio @ https://tinyurl.com/iHeartBAS
Spot Me on Spotify: https://tinyurl.com/yxuy23ba