SkillFront Certified Coaching Professional™ (CCP™) Training
Description
SkillFront Certified Coaching Professional

(CCP

) Training
SkillFront Is The Premier Skill Development and Official Credentialing Organization, Compliant With ISO/IEC 17024:20 12 Standards For Certification Bodies.
RESOURCES & LINKS:
---
► SkillFront: https://www.skillfront.com
► SkillFront Certified Coaching Professional

(CCP

): https://www.skillfront.com/CCP-Certified-Coaching-Professional-Certification
---
The SkillFront Certified Professional Certification programs' chief goal is to be market relevant, consensus-based, support innovation, and provide solutions to global challenges. That means thriving career chances for professionals, and meeting and exceeding demands from businesses and their valuable clients.
<figure class="wp-block-image size-large is-style-twentytwentyone-border">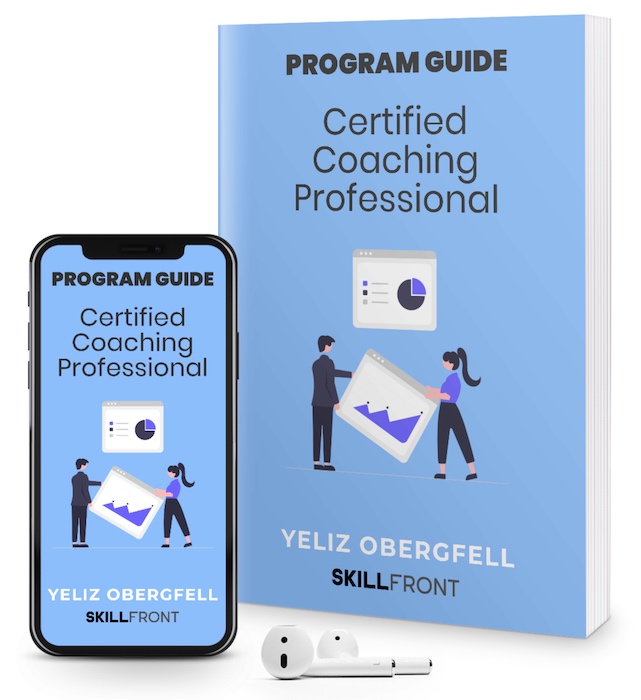 <figcaption>SkillFront Certified Professional In Digital Marketing

(CPDM

) Training</figcaption></figure>
The Skills You'll Learn:
Skill 1. The Basics About Coaching And Empowering Others.
Skill 2. You Have To Be A Good Listener Not Just A Good Talker.
Skill 3. Get People To Realize The Potential And Possibilities.
Skill 4. Teach Goal Planning.
Skill 5. Demonstrate The Importance Of Tracking Progress.
Skill 6. You Have To Find A Motivation And Use It With The Person.
Skill 7. Self Confidence Must Be Fostered In Yourself And The Coach.
Skill 8. Tolerance And Compassion Must Be Fostered In Yourself And The Coach.
Skill 9. Teaching From Your Own Experiences.
Skill 10. Prepare Adequately When Coaching Others.
Skill 11. Become A Master Communicator.
Skill 12. How To Implement Your Coaching Business.
BONUS SKILL 1. Become A Bit Better Than You, Everyday.
BONUS SKILL 2. Next Steps For The Pursuit Of Growth.
► If you need help growing career as a professional or an entrepreneur check out SkillFront, Skill Platform for Professionals @ https://www.skillfront.com
► Subscribe: https://www.youtube.com/channel/UCCDK7KPI8uoA0U5hGpZYS7A to learn more professional tips and techniques.
► Join SkillFront on LinkedIn: https://www.linkedin.com/company/skillfront
► On FaceBook: https://www.facebook.com/skillfront
► On Twitter: https://twitter.com/skillfrontcom
#SkillFront #Certification Training