Success is a Dance – Katia Rave'
Description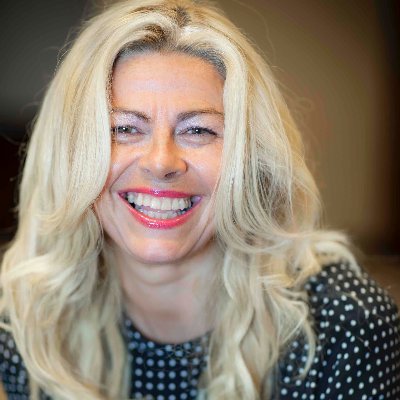 Perhaps you are not much of a dancer.  And it is probably even more likely that those of you reading this have never done the Tango.  However, when you watch the Tango it is perhaps the most complicated and intricate of all the dances.  And yet on the outside it is as if the two people are one…but to learn the Tango correctly and be successful to the point that it looks effortless that takes work.  Work that you do not see.  And on this week's episode of A New Direction Katia Rave Founder and CEO of Rave Success Studios and professional Tango dancer, joins us to talk about how starting and growing your busines is like doing the Tango.
Katia Rave' book "Success is a Dance: How the Rules of Tango Will Make Your Business Work" is a quick and yet practical read with action items you can do to be more successful in your business.  She sets up each chapter with your Pain points, the Problem, and then the Solution.  Then she gives an example from her experience as a professional Tango dancer and relates it your business.  At the end of each chapter she has what Katia calls her "Fun Tips" and gives you home work.  Success is a Dance is filled with timeless Success tips for any level of business.  Get your copy.
Special Thanks to our sponsors of A New Direction…Please reach out to them and say thank you!
EPIC Physical Therapy, they not only have the latest technology, they are certified and trained to have the latest therapeutic techniques.  Regardless if you just need to move a little better, are recovering from an injury or surgery, a weekend warrior, or a professional athlete.  EPIC PT will provide you with a customized treatment specifically designed for you.  Are you ready for EPIC Relief, EPIC Recovery and EPIC Results?  Then head on over to EPIC Physical Therapy.  www.EPICpt.com
Linda Craft & Team, Realtors they literally are a locally owned independent real estate company,  that serves the world.   How can a small company serve the world?  They have created relationships with the best real estate experts in the world to help you regardless of where you live get the best person possible.   Head on over to www.LindaCraft.com