System change and Covid19 + lockdown tips
Description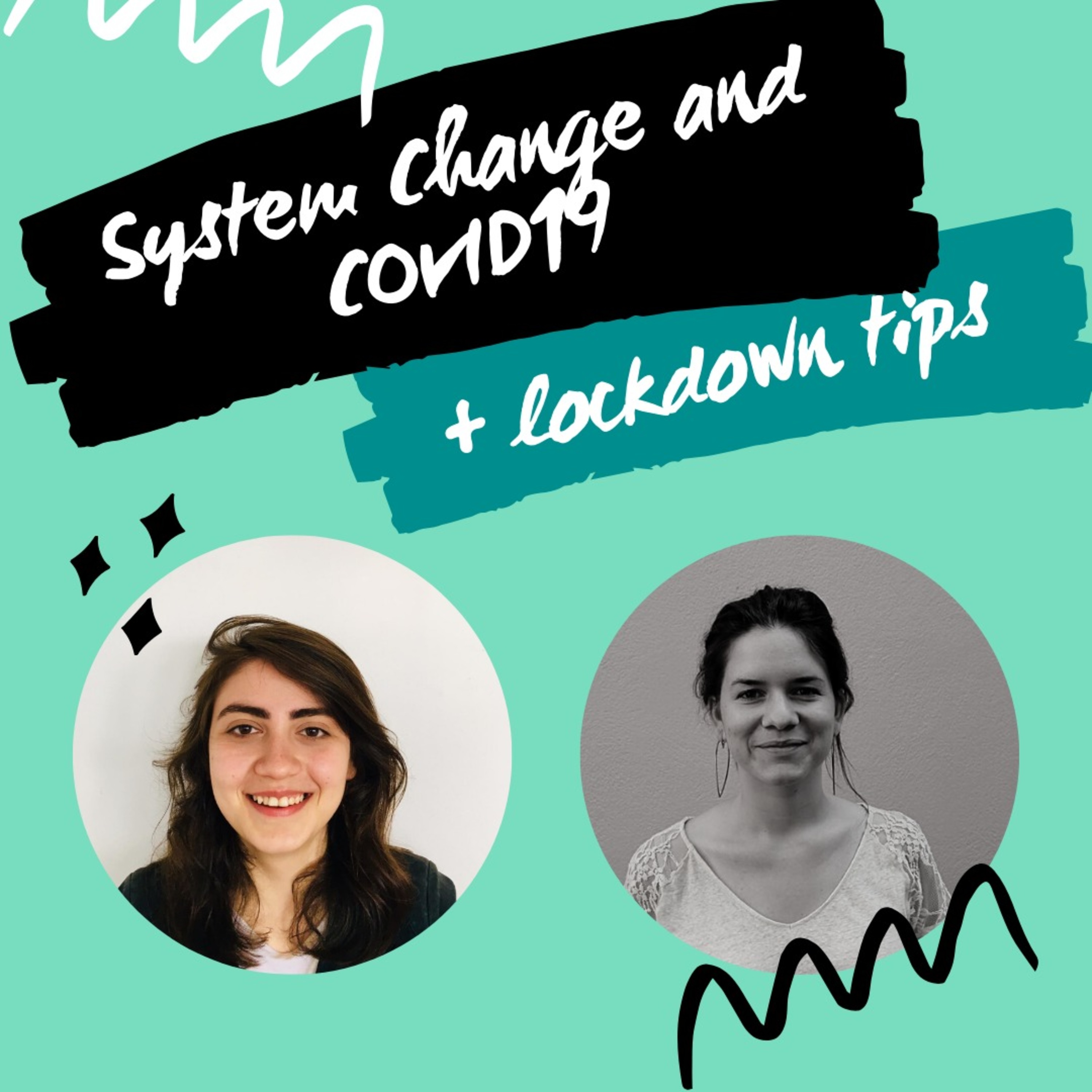 We hope you and your loved ones are well in these difficult times.
We've been gone a while (and we explain why!) and we're back with a chat about COVID19 - what it's exposing about globalisation, inequality and nationalism, and how it interacts with race, gender and disability. We explore why women leaders around the world are dealing with it better and discuss Arundhati Roy's idea that the pandemic is a portal - how can we make it a doorway to a greener, more just world?
We also share a couple of tips, some more serious than others, for dealing with the lockdown and some books, articles and podcasts to sink your teeth into. Enjoy and stay safe.
The International Disability Alliance posts weekly briefings about the impacts of COVID19 on disabled people worldwide: https://www.facebook.com/InternationalDisabilityAllianceIDA/
The Coronavirus is a Disaser for Feminism, by Helen Lewis: https://www.theatlantic.com/international/archive/2020/03/feminism-womens-rights-coronavirus-covid19/608302/
Our reading suggestions:
'The pandemic is a Portal', by Arundhati Roy : https://www.ft.com/content/10d8f5e8-74eb-11ea-95fe-fcd274e920ca
'Half of a Yellow Sun' by Chimamanda Ngozi Adichie.
'Bigger than Bernie' by Meagan Day and Micah Uetricht.
'Girl, Woman, Other' by Bernadine Evaristo.
'The Poetry Pharmacy' by William Sieghart.
Poetry Foundation daily emails
'A World Alive: Green Politics in Europe and Beyond'. Green European Journal: https://www.greeneuropeanjournal.eu/edition/a-world-alive-green-politics-in-europe-and-beyond/
Treats for your ears:
The New Yorker fiction podcast.
Hot Take podcast.
Follow us on twitter and Facebook @BigGreenPolPod.