TLP 397: How Children Understand Justice and Injustice | and how to teach them to think biblically about it
Description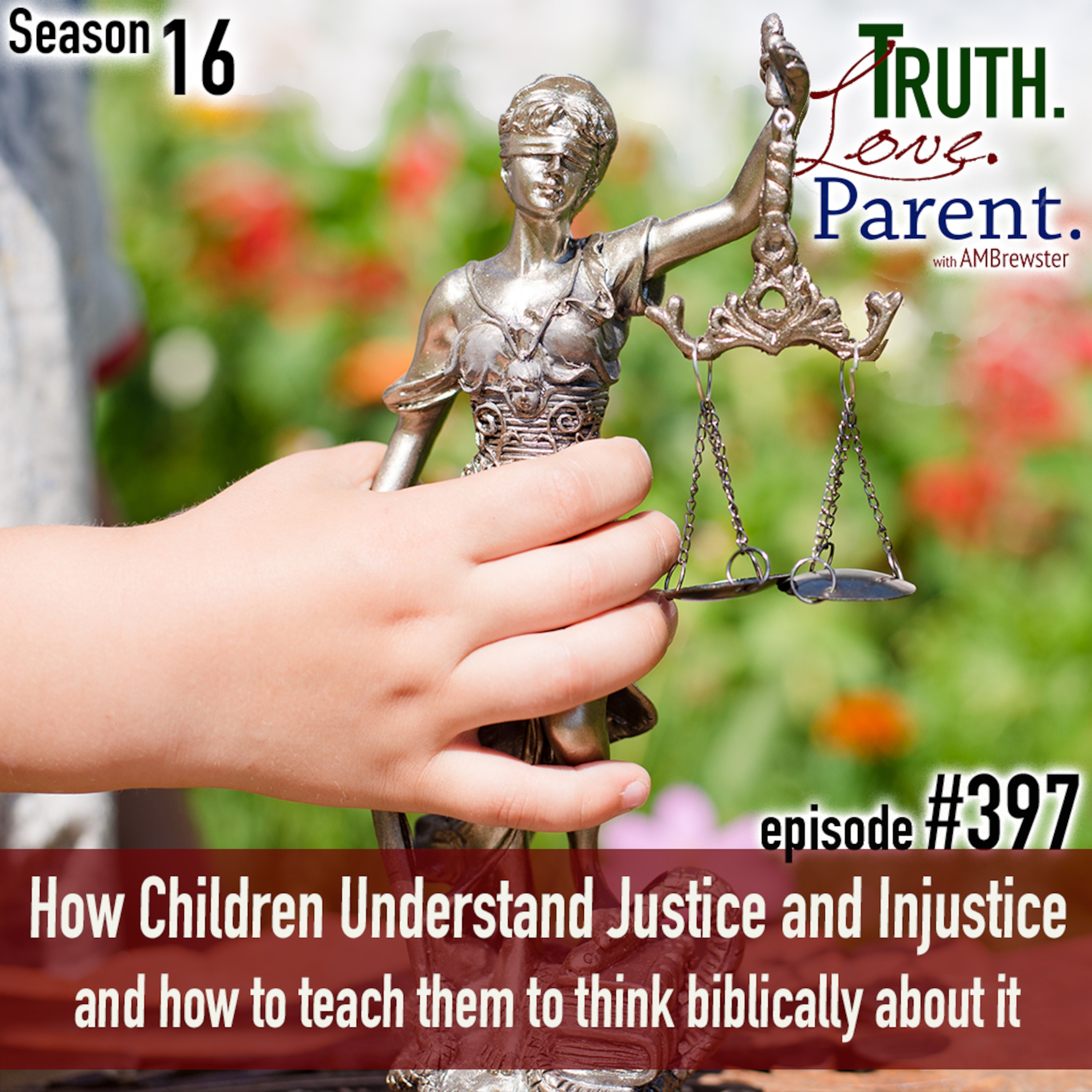 Your children understand justice, but do they understand it the right way? The world is trying to convince them to accept a godless definition of justice, but Christian parents must teach their children how to think biblically about the issue. Today AMBrewster dives into anthropology, philosophy, and the Bible to help us teach our children to think God's thoughts after Him.
Support TLP by becoming a TLP Friend!
Click here for our free Parenting Course!
Click here for Today's Episode Notes and Transcript.
Like us on Facebook.
Follow us on Instagram.
Follow us on Twitter.
Follow AMBrewster on Parler.
Follow AMBrewster on Twitter.
Pin us on Pinterest.
Subscribe to us on YouTube.
Need some help? Write to us at Counselor@TruthLoveParent.com.