Discover
Those Conspiracy Guys
The Italian Mafia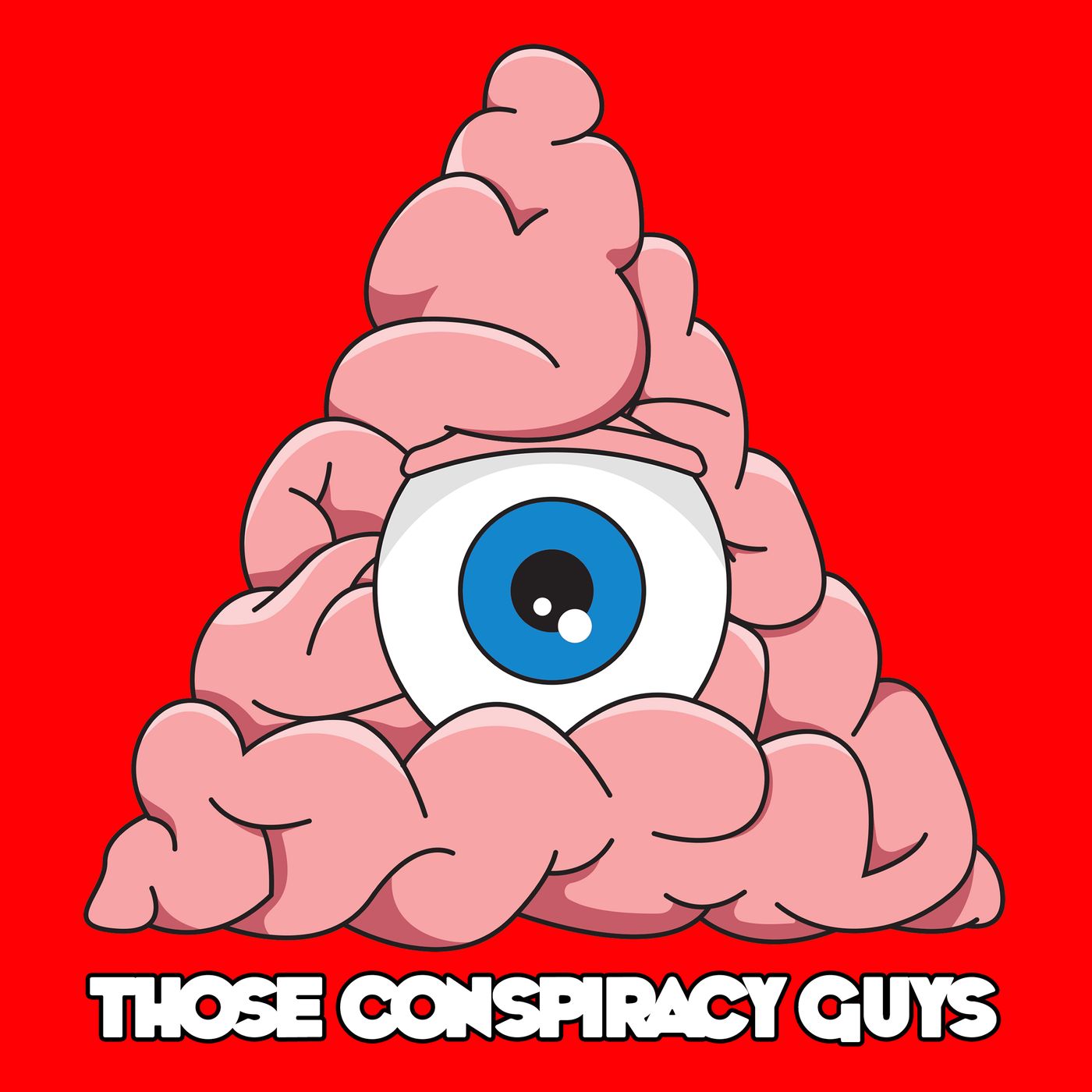 Update: 2017-03-30
12
Share
Description
MAIN EPISODE

On this episode we talk about one of the most renowned criminal organisations in the world, that went from a super secret cabal of career criminals to a star studded cavalcade of celebrity gangsters that were splashed across the pages of newspapers and whose stories lit up our cinema screens for the last 50 years, The Italian Mafia.

Starting from a small and poverty stricken gaggle of Sicilian local town stewards with a penchant for violence and way with coercion; The Cosa Nostra became one of the most powerful and politically influenctial gangs in the world. Their immigration from Italy to the United States and their keen business sense saw them take advantage of such economic US disasters as prohibition and the oil crisis to make their millions.

After a slew of rats, narcs and stoolies gave up the most sacred of information and broke the Omertà, the mafia code of silence, the common man got to peer deep into the inner workings of this previously sacred coven of ritual and military precision. The mob boss celebrities that came from this time in crime will be synonymous with brutality and ingenuity and their oppulent spending, gambling and business practices have been envied and even copied by some.

We also talk about how the US government wrote new laws and put many ineffectual safeguards in place to try to stem the swell of organised crime in the 60s, after the info was released about how the Mafia do business. Wiretaps and other infiltrations were then common place and many arrests were made. This caused an atmosphere of suspicion among the mob community and infighting and power struggle assassinations were commonplace. We also talk about the five families of New York and how their influence spread across America in an indelible and somewhat admirable way, yknow, despite all the crime and murder and stuff!

Presented by Gordo, Paul and Edwin

Email us with comments or questions info@thoseconspiracyguys.com

Visit our website for all our sources and TCG news at http://www.thoseconspiracyguys.com

Support the year long trip to the USA to make the TCG TV show on GoFundMe please! I will travel all across the continental US making documentaries and a vlog as I meet other podcasters, youtubers, conspiracy experts, witnesses, scientists and go to all the places we only talk about on the show! Its a big swing at a unique media endeavour and the TCG fans can make it happen.

Visit http://www.gofundme.com/tcgtv and donate what you can and make TCG TV a reality! Thanks

If you're on Twitter follow http://www.twitter.com/tconspiracyguys @tconspiracyguys is Gordo

Send us your links, questions and comments on Facebook and we reply to as many people as we can http://www.facebook.com/thoseconspiracyguys

There is also a Discord server where all the super fans hang out and chat, episodes are discussed, news and current events are shared and craic is had all over. Click this link to join the audio/video and text chat rooms http://discord.gg/RGjUeW2 Patreons get access to loads of other secret channels there and every episode has its own place to chat so to visit this episodes channel click here https://discord.gg/JbXHbf

You can check out some of our video content at http://www.youtube.com/thoseconspiracyguys and get all the updates of sources from the show and live chat streams we do every month.

You can also check out videos of some of the sources that cant really live on YouTube on www.minds.com/thoseconspiracyguys and https://www.bitchute.com/channel/thoseconspiracyguys/ which are alternatives to YouTube for streaming video.
These websites are a little more creator friendly when it comes to content like ours and documentaries and other video sources can be found there.

We stream Live Chats with Patreon fans on http://www.twitch.tv/thoseconspiracyguys where you can watch there and join in on the chat! Or if you want to join in on these chats on video you can become a supporter of the show at www.patreon.com/thoseconspiracyguys and you can get screen time to discuss the previous episodes or current conspiracy news. I also plan to livestream the podcast recordings there as well so subscribe

Other sources available and add them to your own boards on Pinterest at http://www.pinterest.com/tconspiracyguys

Connect with us on other social media like Snapchat, Periscope, Anchor, StumbleUpon, and you can see our Instagram profile here: http://www.instagram.com/thoseconspiracyguys

Head over to our subreddit and see what the community is up to at http://www.reddit.com/r/thoseconspiracyguys

If you are really loving the show you can buy merchandise at http://goo.gl/xHXYWg which is a link to our TeePublic store where you can get hundreds of conspiracy designs all curated by episode and available on t-shirts and hoodies as well as mugs, tote bags, phone cases, canvas prints, notebooks, pillows and stickers.

Also you can support us by visiting http://www.patreon.com/thoseconspiracyguys and your donations help keep the show alive and thriving, you get discounts on merchandise, outtakes, early releases and a backstage pass to a live TCG discussion show every month plus loads more.

We also have a new podcast where we discuss Movies, TV and Video Games called 'Why Press Play' and you can find us on any platform by searching 'WhyPressPlay'. I try to find the hidden gems in media of old so when you are browsing a Netflix queue or looking for something good to watch you can catch those great movies that you would normally pass over. Spend less time choosing and more time watching!