Discover
BLANK with Jim Daly & Giles Paley-Phillips
Claim Ownership
BLANK with Jim Daly & Giles Paley-Phillips
Author: Blank Podcast
Subscribed: 107
Played: 1,106
Description
Do you ever have blank moments? Then this is the podcast for you. Blank is an insightful interview podcast hosted by writer Giles Paley-Phillips and comedian Jim Daly, which delves into those moments when we go 'blank' whether it's writer's block, forgetting lines, losing an audience or being off form. In short, those times when everything just went...blank! We chat to well-known people from comedy, acting, writing, broadcasting, politics and sports people about their careers and how they get through these moments when things aren't going to plan.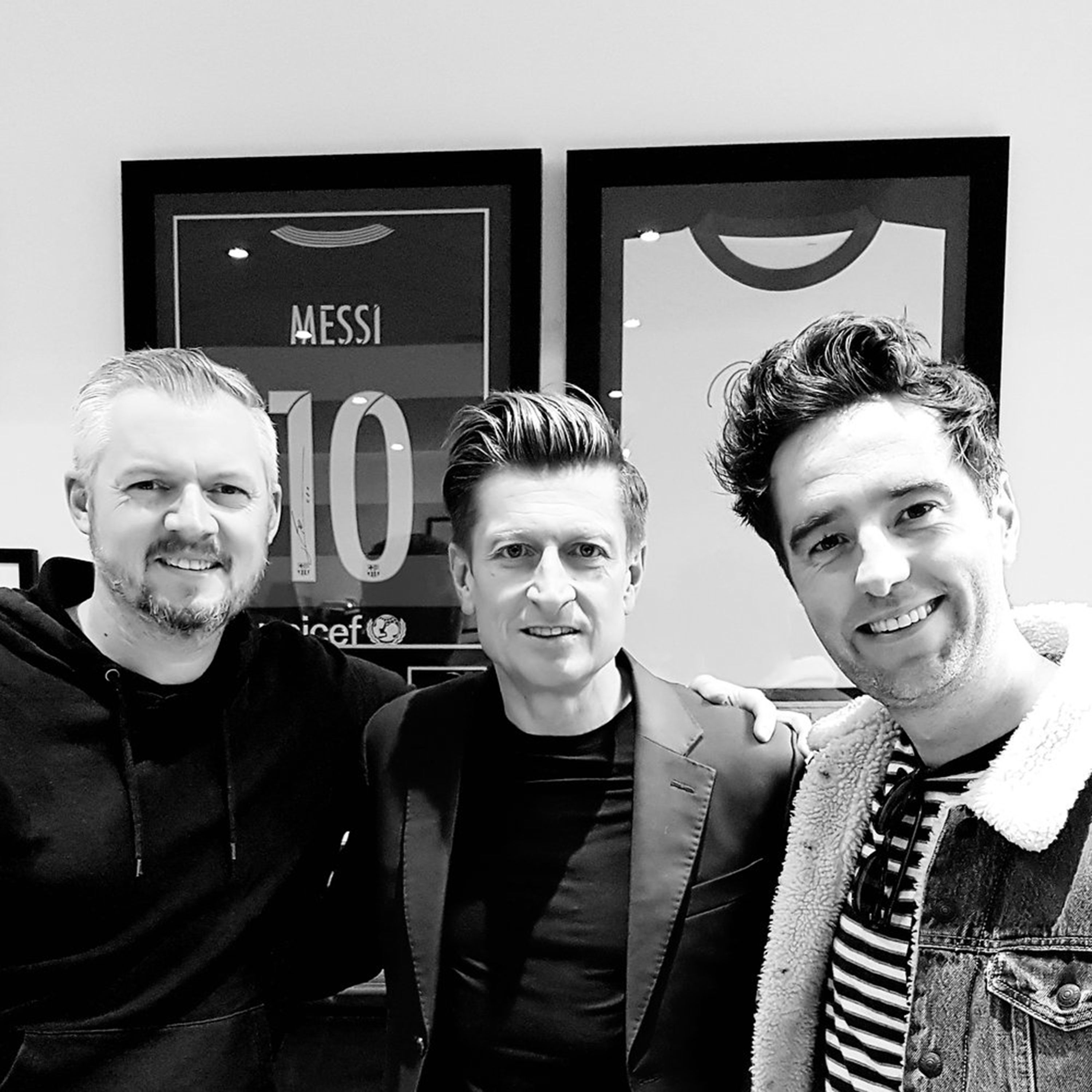 Steve Parish is an English business man, part-owner and Chairman of Crystal Palace Football Club.He began his career working in computer graphics before going on to buy a stake in a company called Adplates Ltd, where he later assumed control of the business renaming it Tag Worldwide.In 2010, Steve led a consortium named 'CPFC2010' acquired Crystal Palace Football Club during a period of administration. Three years later in 2013 the club won promotion to the Premier League via the playoffs and has now enjoyed six consecutive seasons in the top flight of English football.Giles and Jim met up with Steve in his offices in Soho to catch up and chat about the club, but also Steve's journey in business.We discussed the brutal nature of football fandom and how social media is a toxic environment for any one who works in the industry, Steve talked candidly about how when losing a game he will often use Twitter as a form of punishment.Steve is really open about his drive and desire to do the very best for the football club and how that can be all consuming at times.It's no secret that Jim and Giles are Palace fans and it isn't often that people in football are so open about what goes on in running a club, so this episode was both insightful and a real pleasure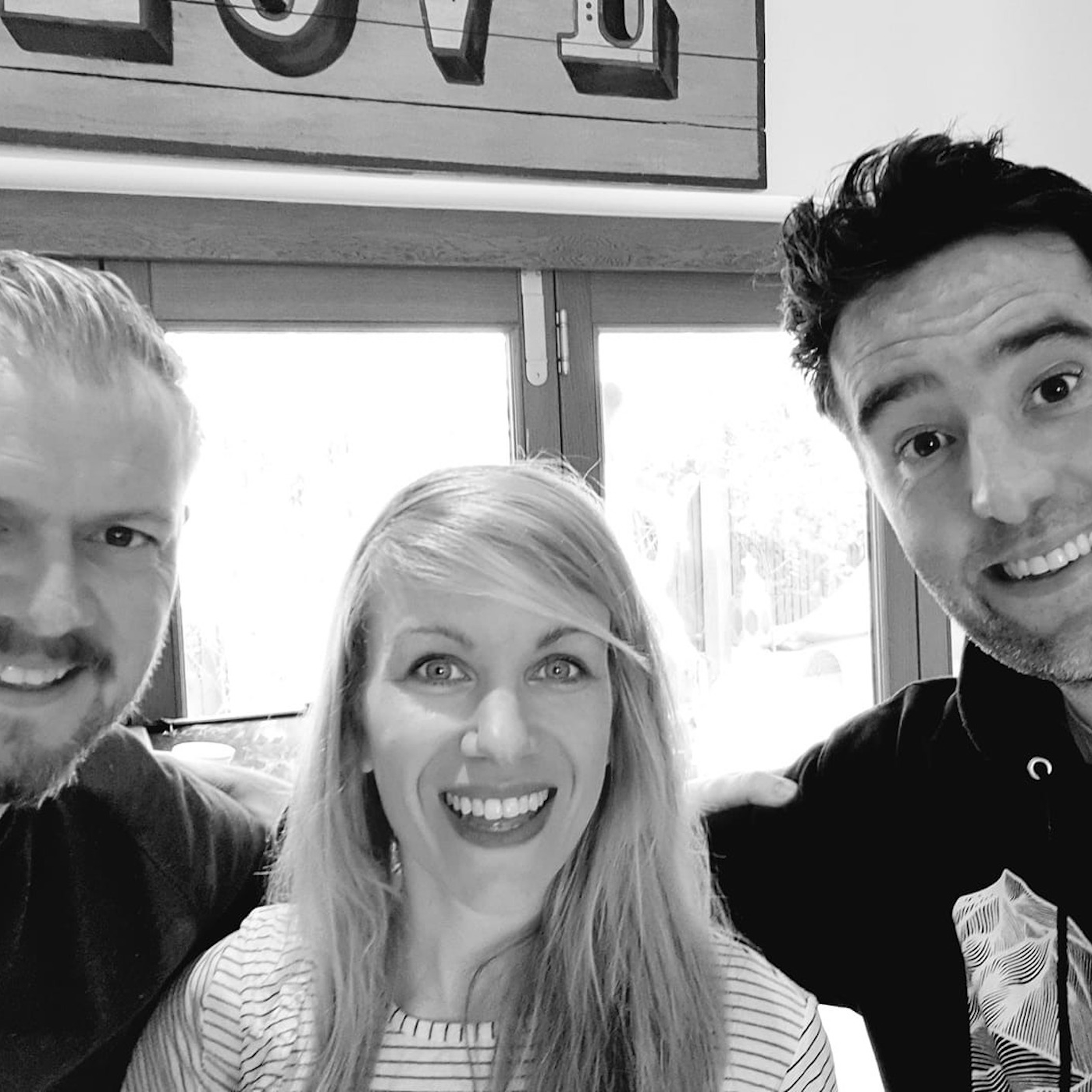 Rachel Parris is a multi-talented comedian, musician, improviser and presenter who stars in The Mash Report on BBC Two and is a regular member of the improv theatre group Austentatious.She has made several appearances on BBC Radio 4 and BBC 6 Music, most recently in The Now Show, and on TV, she appeared in the highly anticipated IT Crowd Special on Channel 4, which was nominated in the Bafta Awards. Rachel presented the Game of Thrones fanshow, Thronecast on Sky Atlantic and she has appeared in BBC2's Murder in Successful, Russell Howard's Good News, satirical sketch show Revolting.Rachel is one of the nicest people and very kindly invited us round for a coffee and we started by comparing the price of haircuts and the downsides of multi-option takeaways.Rachel's tells us about her early life growing up in Leicester and enjoying school. We discuss the process of performance and wanting to have some order to things to help rein in the nerves and how a recent period of anxiety became a worry that performing live would be affected by it.
Ben Bailey Smith, also known by the stage name Doc Brown, is an English rapper, comedian, actor, screenwriter, radio presenter and children's writer. He has starred in many TV and film roles, most notably opposite Ricky Gervais in David Brent: Life on the Road.He's released several albums including 2017's highly acclaimed 'Stemma'Jim and Giles sat down to talk to Ben at Nordic Bar back at the beginning of the year, early on in the discussion Ben told us about giving up watching porn and why he chooses to avoid social media.We talked about all the different aspects of Ben's career, and the BLANK moments that occur, especially when doing stand-up comedy and the highs and lows of gigging.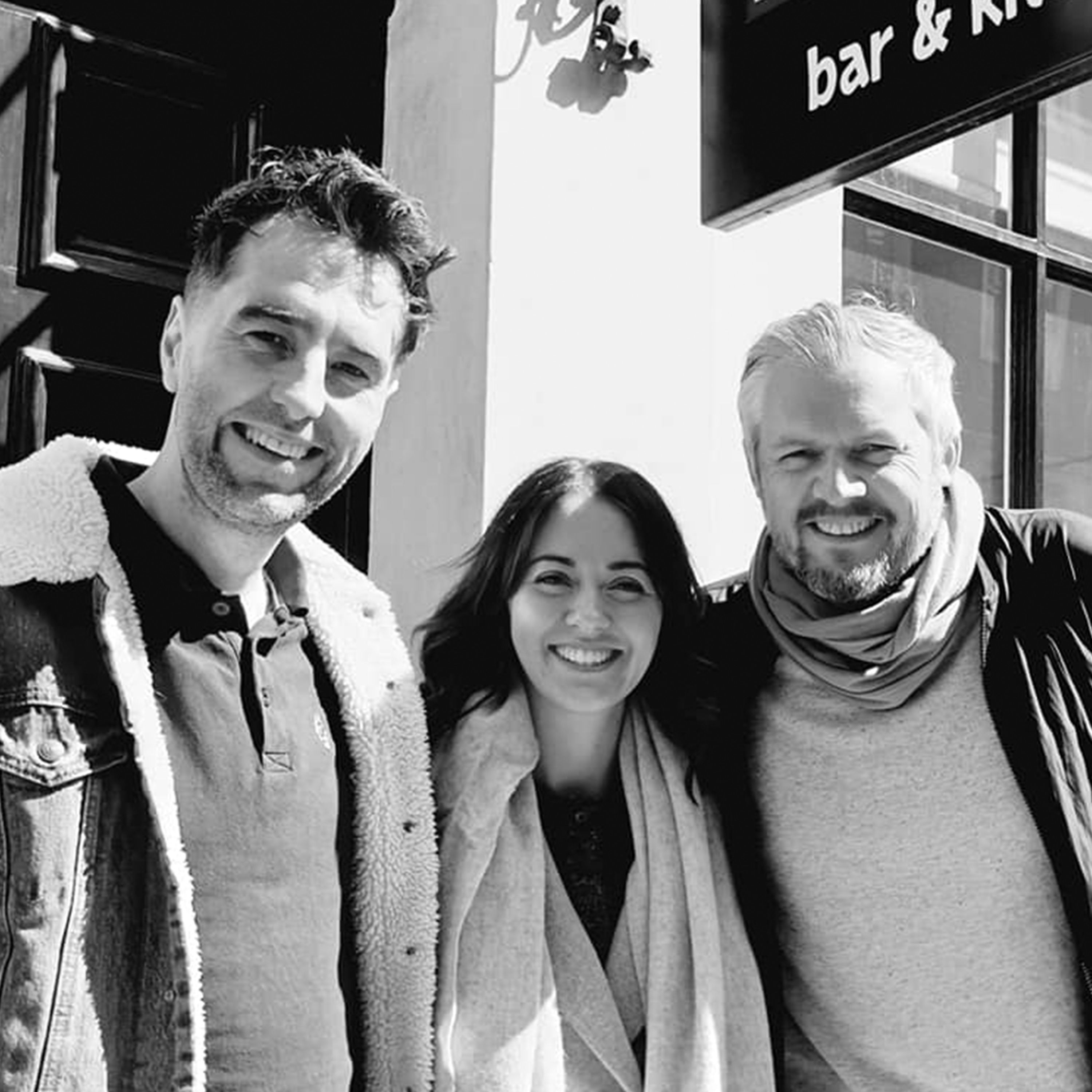 Susannah Fielding is an English actress who has worked in theatre, film, television and radio. After graduating from Guildhall she started her career in theatre where in 2014 she won the Ian Charleson Award for her portrayal of Portia in The Merchant of Venice at the Almeida Theatre.She starred in the CBS sitcom The Great Indoors, and Channel 4's Pete Vs Life and High and Dry.She has most recently won much critical acclaim co-starring with Steve Coogan in This Time with Alan Partridge.Giles and Jim met up with Susannah on a beautiful sunny morning in March down at the Nordic Bar. We started by discussing being tidy and organised and how that relates and opposes our various creative lives. Susannah discussed growing up in Havent, near Portsmouth and the encouragement she received when first starting her acting career.We talk Partridge and the pressures of being involved with such a huge character and the audition process involved. Susannah admits how sometimes being a risk taker has helped in her career.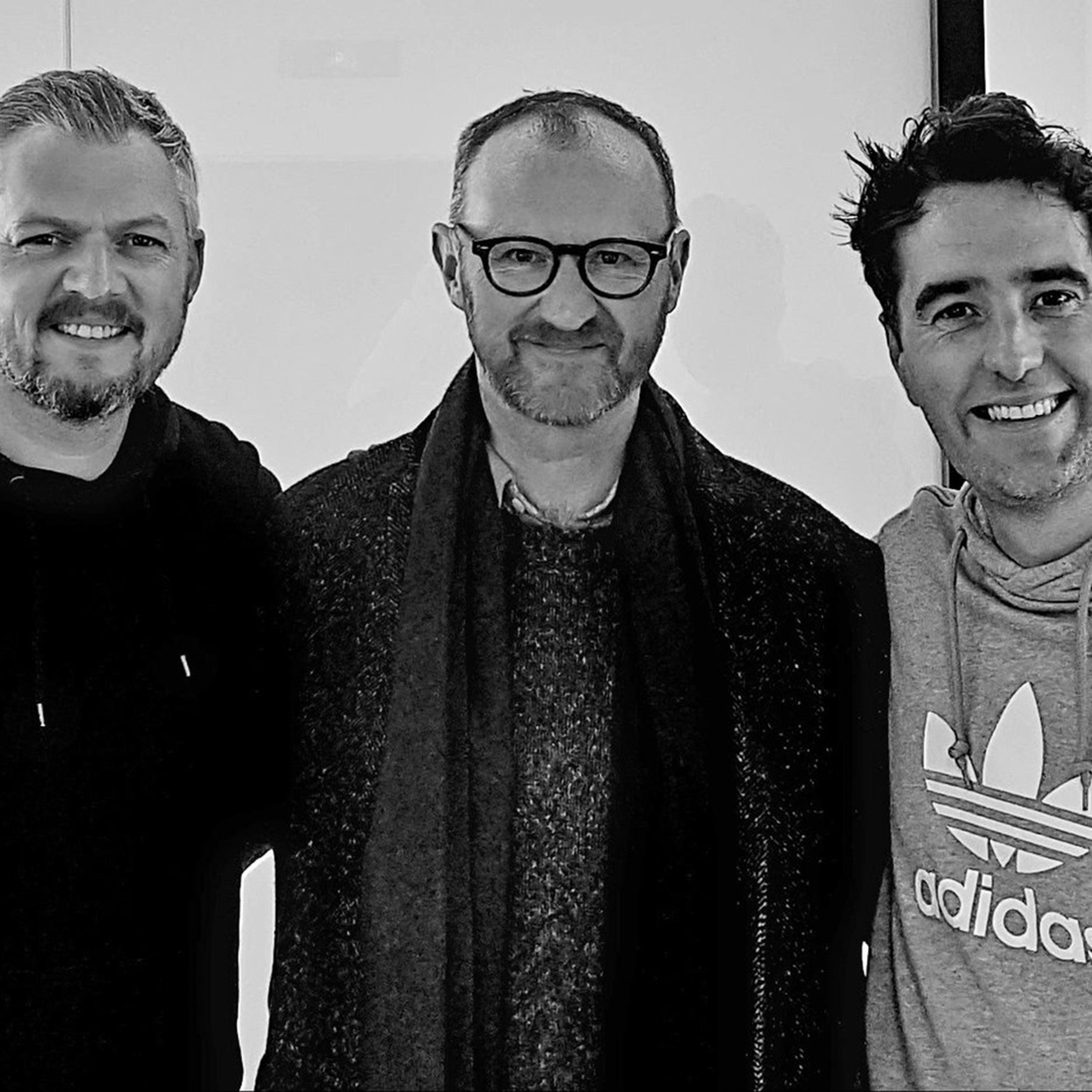 Mark Gatiss is an English actor, comedian, screenwriter and novelist. His work includes writing for and acting in the TV series Doctor Who and Sherlock. Together with Reece Shearsmith, Steve Pemberton and Jeremy Dyson, he is a member of the comedy team The League of Gentlemen. His most recent work includes roles in The Favourite, and the forthcoming Good Omens and Dracula.We met with Mark at Acast HQ on a crisp spring morning for a nice chat and a cuppa in one of the recording rooms which we all agreed could double for the lair of a Bond Villain.Mark and Giles began by acknowledging their love of County Durham, where Mark grew up and Giles spent many childhood summers. Mark tells us about his time at drama school where he originally met the other members of The League of Gentlemen, and his love of the macabre and in particular Hammer Horror.We talked Brexit and social media, as often happens on BLANK and the idea that some people appear to want to go back to a time when things were actually pretty grim.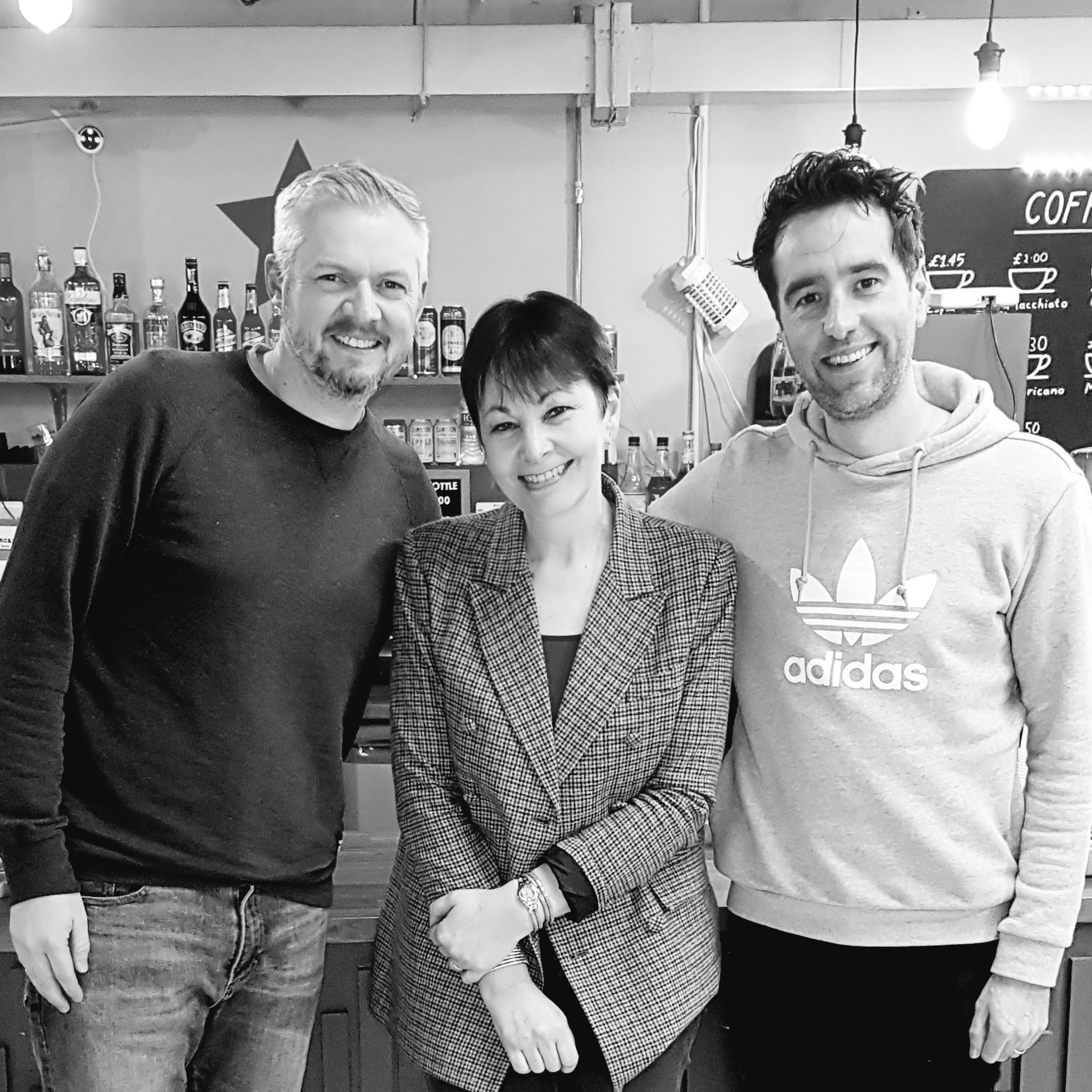 Caroline Lucas is MP for Brighton Pavilion. She was elected as the UK's first Green Member of Parliament in 2010. Born in Worcestershire, Lucas graduated from the University of Exeter and received a PhD from the University of Exeter in 1989.Caroline is a campaigner and writer on green economics, localisation, alternatives to globalisation, trade justice, animal welfare and food and most recently has been a vocal supporter of the 'People's Vote' a campaign group calling for a public vote on the final Brexit deal between the UK and the European Union.Giles and Jim headed down to sunny Brighton to meet with Caroline at her constituency offices to talk all things BLANK.Caroline talked to us about her early life and how she became interested in Politics and particularly Green Politics through the writing of Jonathan Porritt's and his book 'Seeing Green'We discussed the state of British politics and the toxicity aimed at MPs on social media. Jim asks about the current turmoil surrounding Brexit, while Giles poses the question as to whether politics is now broken.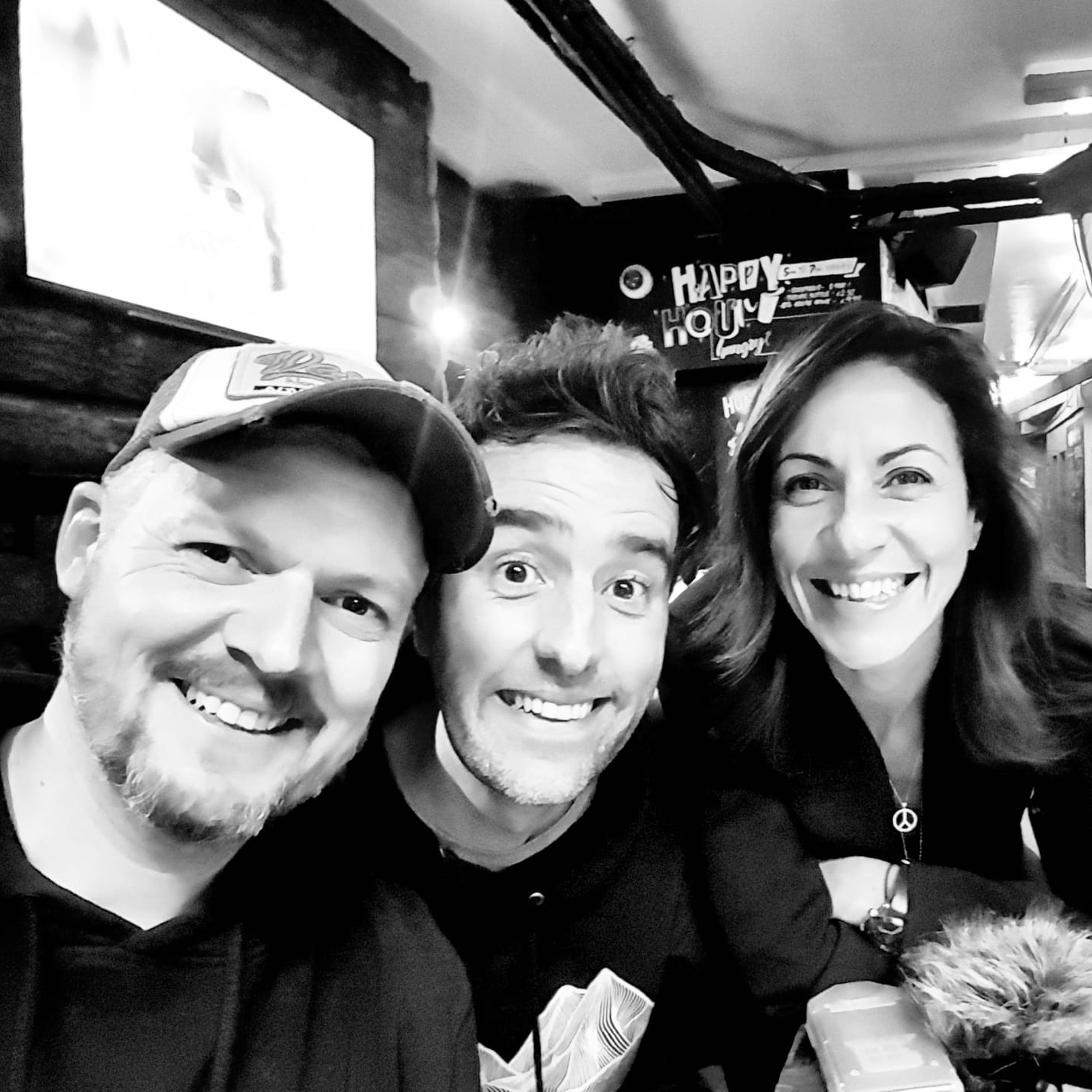 Julia Bradbury is an English television presenter, specialising in documentaries.She is best known for co-presenting the BBC's Countryfile from 2004 until 2014. She also presented Watchdog (2005–2009) and Planet Earth Live (2012) for the BBC and Take on the Twisters (2013), The Wonder of Britain (2015) and Britain's Best Walks (2017) for ITVJulia's most recent project has seen her travelling around Australia in an eight-part series for ITV We met up with Julia in central London for a catch up and a cuppa, she told us all about her early career on pioneering news shows with Janet Street-Porter and her early desires to work in marketing as a copywriter. Julia explains how she avoids BLANK moments by continuing to hustle and that by staying busy she can sometimes buy herself more time. Jim and Giles trade stories about small town nightclubs and Julia tells us why she tried to design her own nightclub as a teenager called Cocaine!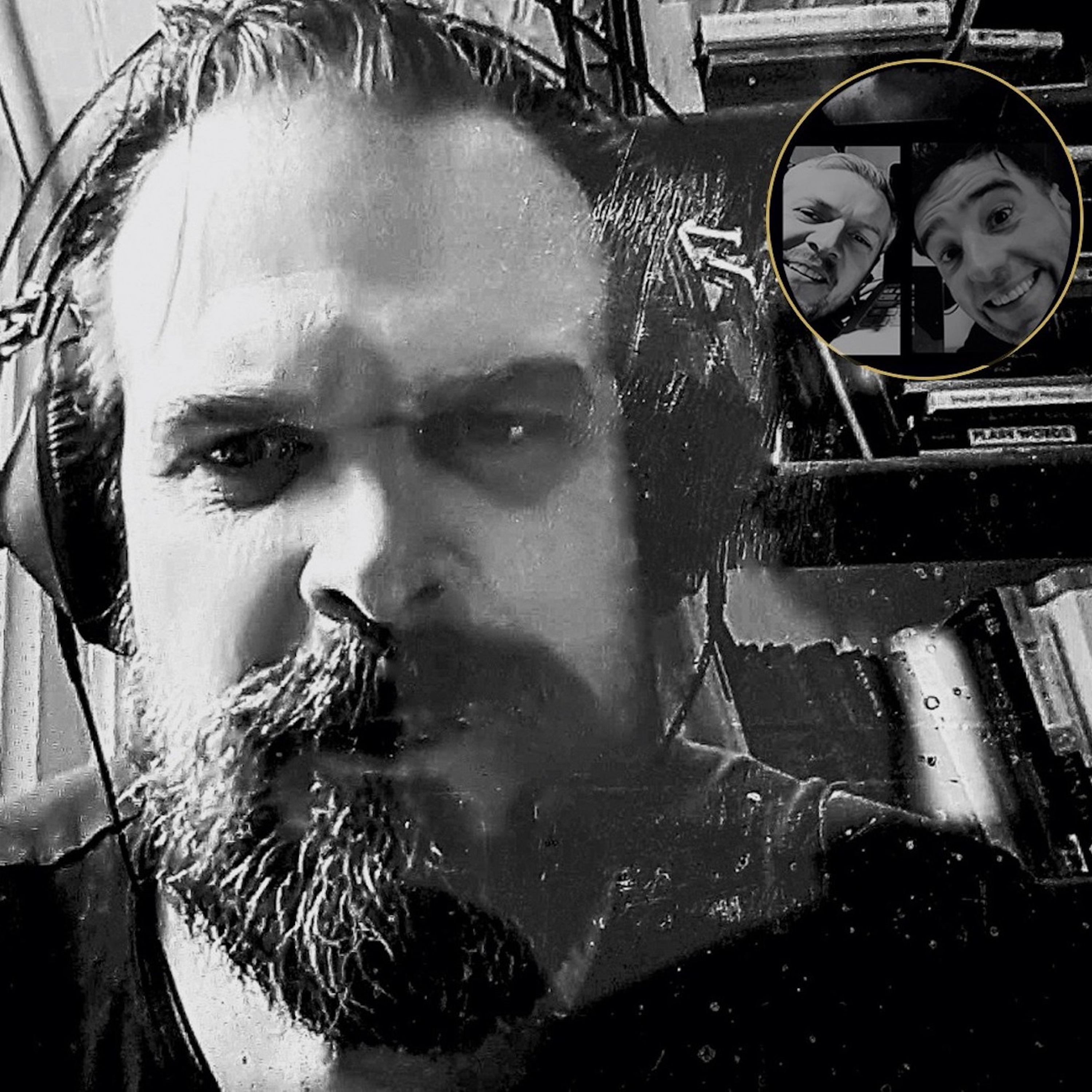 David Harbour is an American actor from New York who has performed in film, television, and the theatre. He is best known for his role as Chief Jim Hopper on the Netflix original series, Stranger Things and the lead in the new adaptation of HELLBOY He is also known for his role as CIA agent Gregg Beam in Quantum of Solace, Shep Campbell in Revolutionary Road alongside Leonardo DiCaprio, Van Hauser in End of Watch and Dexter Tolliver in Suicide Squad Trying to arrange interviews for the podcast is often challenging, all our guests have extremely busy schedules and finding a time and place to record can be tricky. We tried really hard to meet up with David while he was fleetingly in the UK at the tail end of 2018, but we just couldn't make it work. However, David is a wonderful man and promised to work out some time for us in January whatever his schedule. So, we finally sat down at Acast studios a few weeks back and recorded our first episode live from New York via Skype, which we've tried to keep as natural and authentic to our own experience in the room listening through the headphones. We discussed David's exploits living in Bristol, England when he was just 16, having been back there recently to shoot HELLBOY. We talk about working in theatre and the impact on David's life now being in a huge show like Stranger Things. David speaks openly about his mental health and the new book he is writing he hopes will open up more discussion around the subject.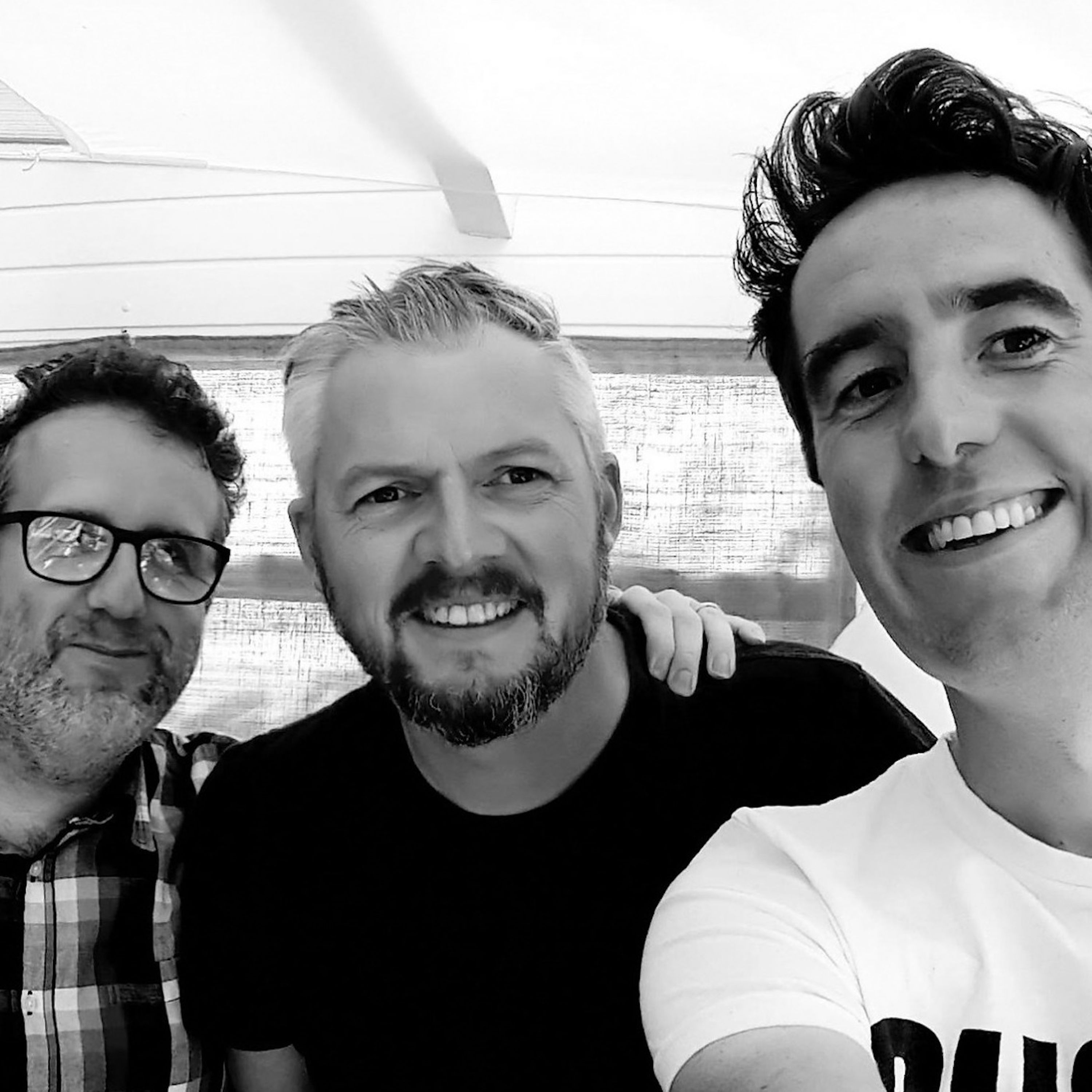 Warren Dudley is a screenwriter, producer and director, who work includes the feature film The Bromley Boys starring Alan Davis, Brenock O'Connor and Martine McCutcheon, horror film Cage and most recently Amazon Prime comedy series, Seaside Town a mock documentary about a local football teamWarren spoke to Giles and Jim at length about his writing process, what inspires his work and how cruel reviewers can be on social media for some of his films.We discuss those moments we are distracted by our work and we couldn't not bring up our own football rivalries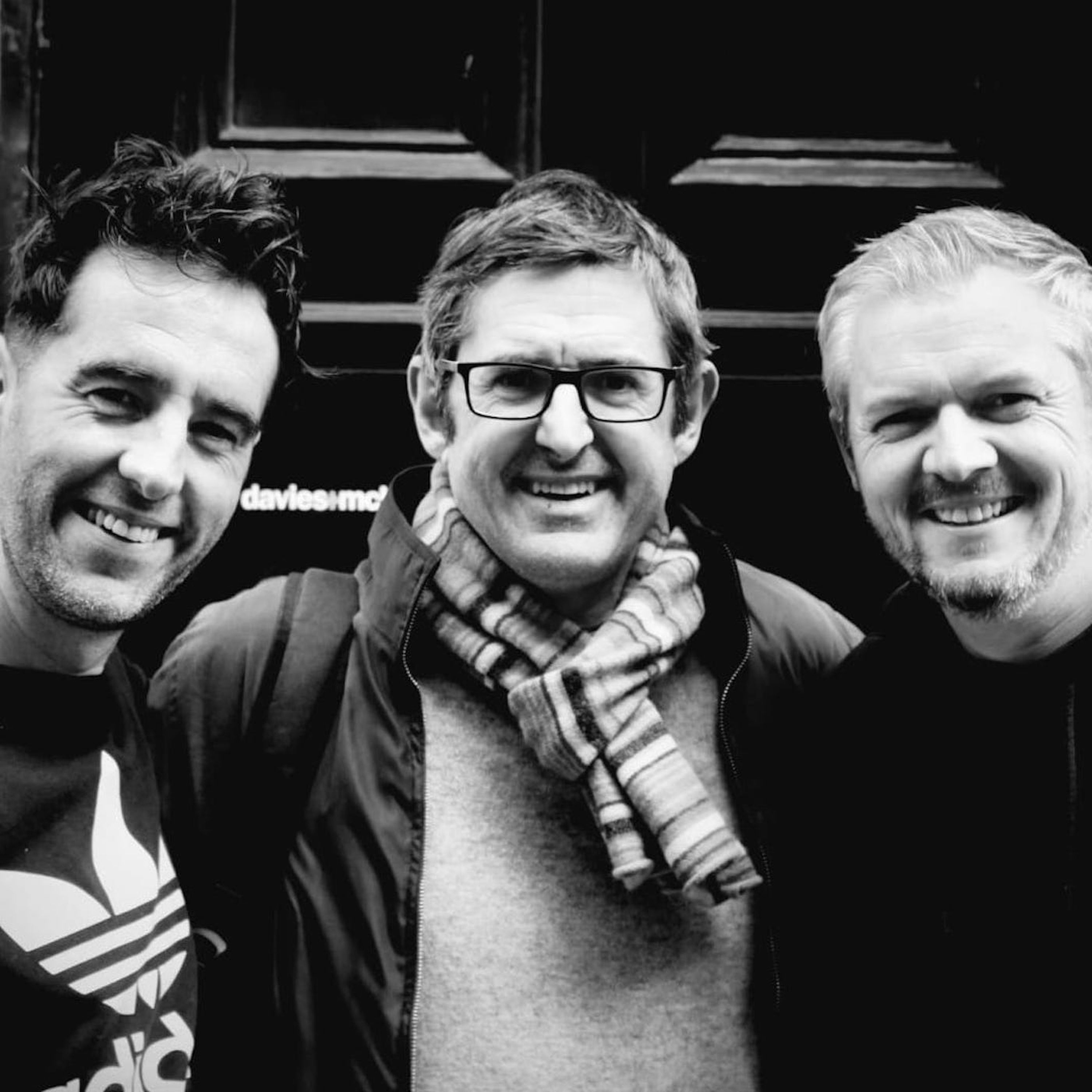 Louis Theroux is an American-British documentary filmmaker, journalist and broadcaster.Theroux is best known for his documentary series, including Louis Theroux's Weird Weekends, When Louis Met..., and many BBC specials, including most recently his series Altered States. His career started in journalism and it bears the influences of notable writers in his family, such as his father Paul and his brother Marcel. The BBC has produced all of his documentaries and television series. He has received two British Academy Television Awards and a Royal Television Society Television Award for his work. 2017 saw the release of Louis' first feature film 'My Scientology Movie' Giles and Jim met up with Louis down at Nordic Bar just after Christmas while Louis was taking a break from writing his new autobiography. We discussed many aspects of Louis' early career and how a mundane job in a glass blowing workshop led to him focussing his attention to other creative endeavours. Jim tells Louis about the time he nearly got sued for libel and we find out why Blankness is ever present in Louis' life.
United States