Claim Ownership
Author:
Subscribed: 0
Played: 0
Description
Guest episode by We Saw The Devil.Irene Gakwa came from a beautiful and close-knitted family. After moving to the Boise, Idaho suburb of Meridian to be closer to her brothers, and beginning nursing school, it seemed like she was living her life dream. After abruptly moving to Gillette, Wyoming, she seemed to change. After a WhatsApp call with her parents on 2/24, Irene has never been seen or heard from again. What happened? Where is she? And why is her secret boyfriend, Nate Hightman, who was just charged with financial crimes against her AFTER she went missing, not arrested for her murder? Especially considering he made some sinister purchases at Walmart the day of her disappearance...Please listen, share, and raise this case's visibility as you can.We Saw The Devil will post updates to this case as it happens.Where is Irene (Official site made by her family): http://www.whereisirene.comhttp://www.wesawthedevil.com/-------CrimeLapse will be back soon, thank you for your patience.
*Content Warning*It is extremely rare for a child to be abducted by a stranger, and, thanks to the systems in place for child safety like the Amber Alert and laws regarding sexual predators, in most instances the case is resolved within hours. But, in October, 1989, a child was taken from a small community, and it would take 27 years for answers to be found.Special thanks to Evidence of a Crime for research and writing assistance. All sources can be found on our website. Crimelapsepodcast.com
At 6PM on April 30th 2019, a man called 999 and told the operator that he had killed his fiancé by mistake....They found the victim naked on the floor, the lower half of her body was wrapped in clear plastic and it was apparent she was beyond saving.Next to her were rolls of clingfilm, and a suitcase.There was writing all over the bedroom wall. It said;"I know that I have killed her, this will be my plan, I will keep her away from the outside, keep her in plastic, in 14 hours I'll be joining you, I loved you to the moon and back x 3."And"It's all my fault, this was wrong."Special thanks to our sponsor for this weeks episode Podcorn.com the online marketplace for podcasters and sponsors. This weeks promo is by Whats Up Doc, find the it wherever you listen to podcasts and on social media. All of our sources for this episode can be found at crimelapsepodcast.com
Just before midnight on March 18th, 2018, deputies from the Hillsborough County sheriff's officer responded to a series of 911 calls from Pike Lake Drive, in Riverview, Florida.Moments after a woman had called pleading for help as she had been shot, another call had come from the house, the male caller told the dispatcher; "Hey, I just been attacked by some white demon…inside… Was inside. Keke, Keke, her name is Keke and she tried to kill me and I just killed her stupid ass."This is... Brave Souls. We are back after an extended break, thank you for your patience! All sources can be found on crimelapsepod@outlook.com
On January 9th 2008, a woman in New Zealand called 111, the emergency services line. While on the call she can be heard desperately trying to open her daughters locked bedroom door. She can hear a rhythmic thumping sound from the room and she is panicking. She manages to open it and screams "He's killed her!" before the door can be heard slamming shut.The case highlighted the outdated legal defence of provocation, and brought much needed change to the country.Thank you to our sponsors Elfster, the number one secret Santa service! Download the app or visit Elster.com All of our sources are available on crimelapsepodcast.com, special thank you to Fern and Emily G Thompson for their help on this episode.
This episode is intended for a mature audience, and includes graphic descriptions of child abuse and murder. Part 2 of a 2 part case. Please listen to Complicity Part 1 before this episode. All sources can be found on crimelapsepodcast.comThank you to our sponsor for this episode Elfster, the best secret santa service there is. Download the app on the apple app store or Google Play.
On April 8th 2009, the Oxford community police received a report of a missing eight year old girl. Victoria Stafford was last seen leaving Oliver Stephens Public School in Woodstock, Canada. It would take over 100 days for the search to end, and years for some type of justice to be obtained. This is part one of a two part case. Thank you to our sponsor for this episode Elfster. The number one secret santa service that makes gift giving easier. Check out elfster.com or download the elfster app. Don't forget CrimeCon is coming back to the UK in June 2022, you can get tickets on crimecon.co.uk, if you use our code WINDOW you'll get a discount and we will send you a merch pack.
This episode contains information which may be triggering for some listeners, relating to domestic abuse and coersive control, listener discretion is advised. This episode was written and researched in part by Fern from Evidence of a Crime. All sources will be on our website, as will helpline numbers if you need them. If you are in immediate danger please call emergency services. On May 3rd 2016, Margaret Hammond reported her daughter Natalie Hemming as a missing person in a 999 call. She was asked if there was anything that made her concerned and she simply said "him". This episode is sponsored by Elfster.com the number one secret santa app. Download the app and make gift exchanges easier. Crime Con UK is back in London on June 11/12th 2022. Go to crimecon.co.uk to get your tickets and use the code WINDOW for 10% off.
This episode deals with topics, such as hate crimes and racism, that may be triggering for listeners. Listener discretion is advised. On October 9th 1983, the body of a young man was found in a field off of Minter road, near the small community of Sunnyside, Georgia. Although the man's killer would confess to different people at least 17 times over the years, the case was not solved until it was reexamined 33 years later. All sources are available on our website crimelapsepod.comTry our sponsor Betterhelp at betterhelp.cpm/crimelapse
On the evening of November 17th 2015, a woman called 911 and told the dispatcher that her foster daughter had choked on her food and wasn't responding. Two-year-old Laila Daniel and her four-year-old sister had not had an easy start in life. They were taken into care while their mother struggled to overcome her addiction issues. The Department of Family and Child Services placed them in the care of the Rosenbaums, a couple who Child Services said were stable and reliable and appeared to greatly love children, but appearances can be deceiving. All sources are available on crimelapsepodcast.comOur sponsors this week are Best Fiends, the 5 star rated mobile puzzle game with over 100 million downloads. Check it out on the Apple App store or Google Play. Don't forget, we will be at CrimeConUK this September, for a discount on your ticket use the code CRIMELAPSE and we will send you out a merch bag and buy you a drink at the hotel. Get your tickets at crimecon.co.uk
On March 22nd 2018, a young woman turned up at the house of an eighty year old farmer, on a rural road in Northern Wisconsin. She asked him to phone for a doctor as she had been assaulted. The man called 911 to get her some help, but it would be revealed that Ezra McCandless wasn't the victim.Don't forget, we will be at CrimeCon UK this September, tickets are still available! It's going to be a great weekend, we can't wait. Use our code CRIMELAPSE at the checkout on crimecon.co.uk for a discount and we'll send you an exclusive 'evidence pack'!Thank you to our sponsor for this episode, Podcorn! Check out podcorn.com to monetise your podcast or advertise your business on a podcast.
Welcome to CrimeConversations, the True Crime podcast brought to you by CrimeCon UK, the ultimate true crime weekend. Todays episode is a conversation with Emily from Morbidology, about our podcasts, true crime, and the cases that have stuck with us. In the lead up to CrimeCon in London on September 25th and 26th, each week CrimeConUK will be bringing 2 of their favourite podcasts together to find out more about their fascination with True Crime.Each conversation will explore subjects including how they got involved in True Crime, the cases that have stuck in their mind, the process behind their podcast and what they think makes a great true crime show. We'd also like to say a big thank you to all those True Crime fans who sent questions to ask our guests.To find out who will be featuring on the podcast across the season and for more information on the London event, check out Crimecon.co.uk or visit their Instagram page @crimcon_ukMake sure you have your ticket for the London event, you can get them at crimecon.co.uk and use our code CRIMELAPSE for 10%, we'll send you out an evidence pack and buy you a drink if you do!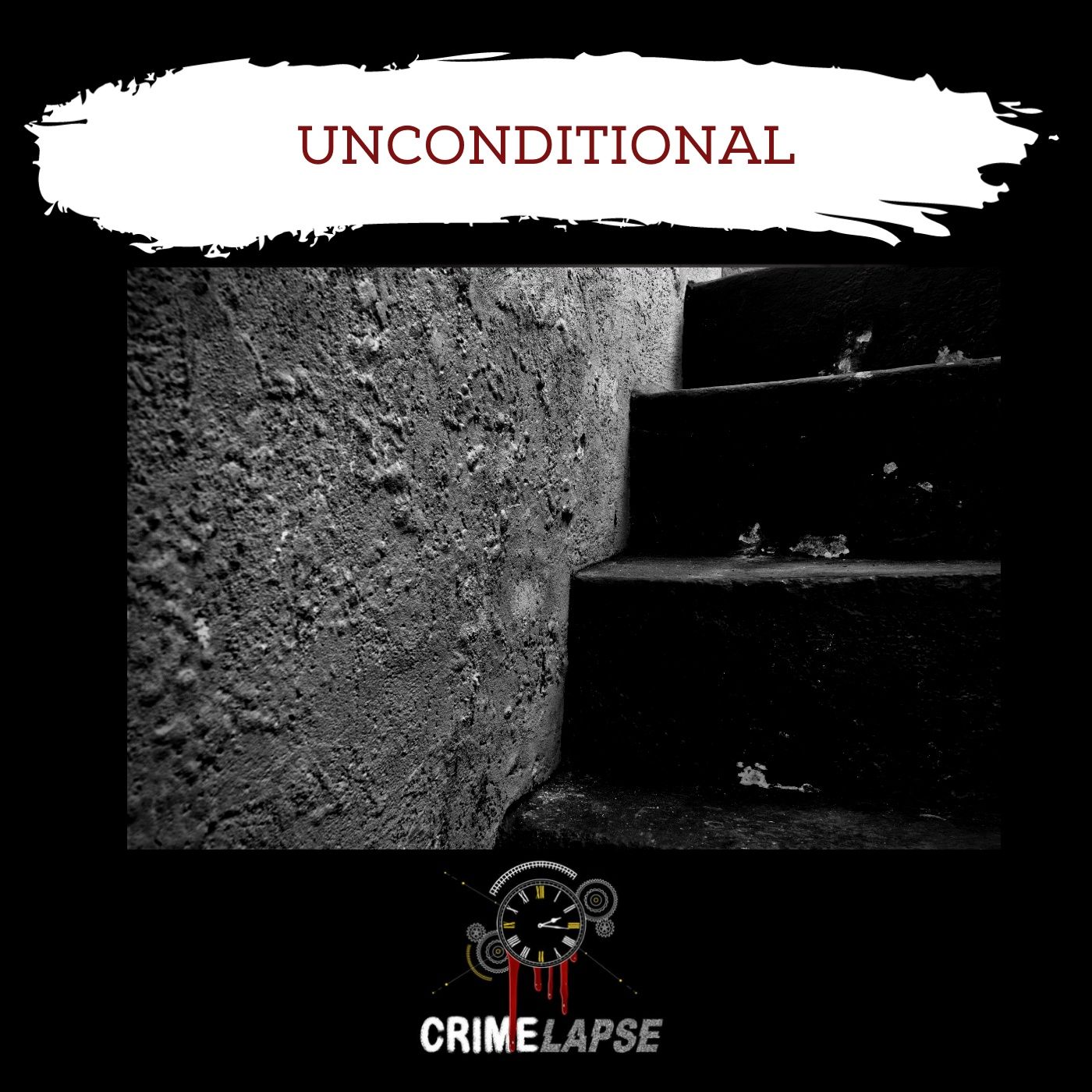 Unconditional: Ashley Young
2021-04-1201:27:24
2
On December 2nd Grand Rapids police officers responded to a 911 call made by a man who said he found a bloody tarp in the basement of his apartment. The caller said he had smelled a foul odour and went to investigate. He immediately told the dispatcher that he suspected his neighbour, Jared Chance, had something to do with it. When the police arrived at the apartment and entered the basement, beneath the blood soaked material they found a human torso. More human remains were recovered in the property, but the details of what happened to the victim remain scattered. All sources are available on crimelapsepodcast.com Thank you to our sponsors for this episode; Smile Brilliant - the at home teeth whitening experts, check out their kits at smilebrilliant.com/truecrime and use our code TRUECRIME for a discount!Best Fiends - the five star rated mobile puzzle game available on the app store and google play!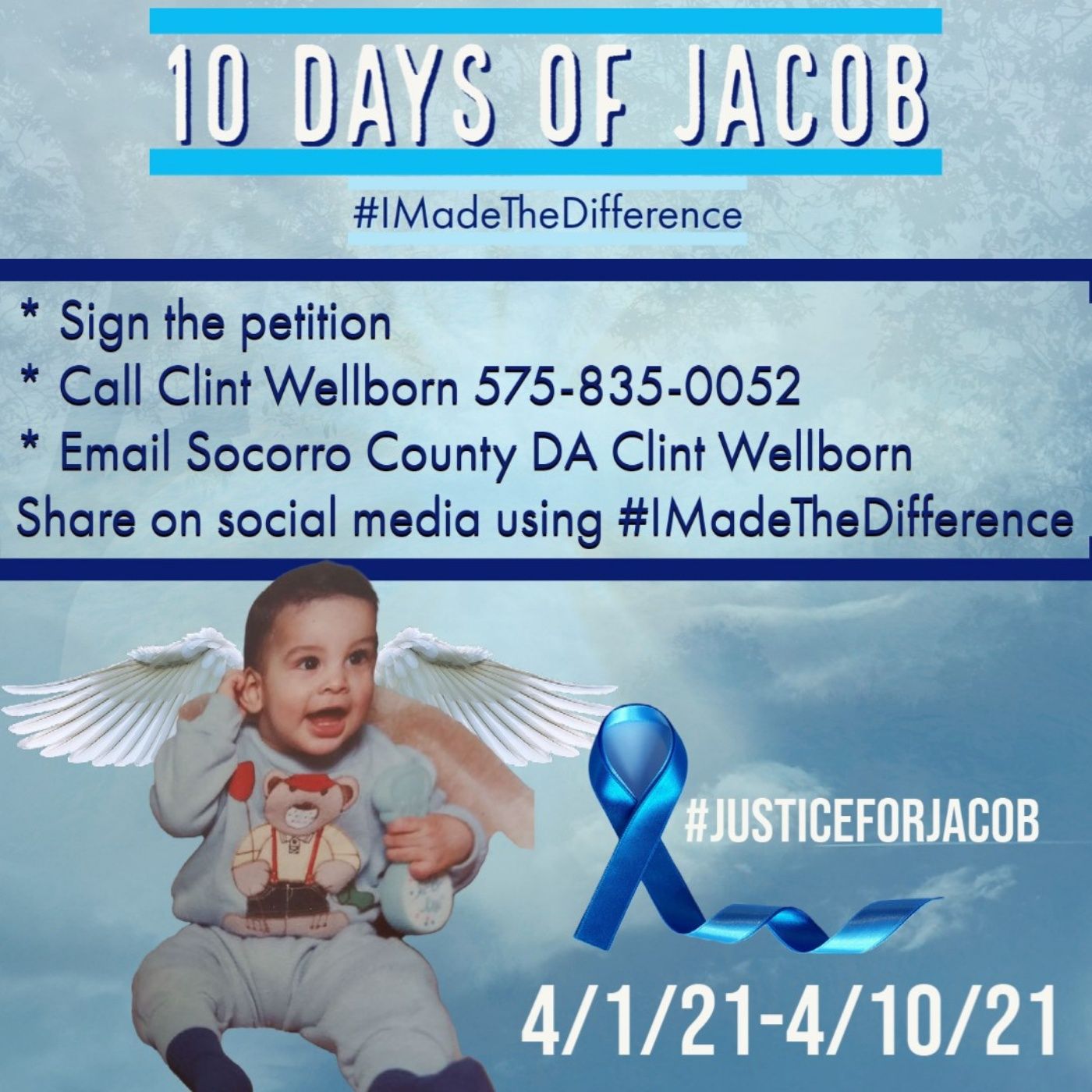 Justice for Jacob
2021-04-0407:29
1
Please help get justice for Jacob Landin by taking the following actions;1. Petition: https://www.change.org/p/da-clint-wellborn-please-reopen-the-case-of-the-murder-of-jacob-landin?fbclid=IwAR1pUwpLoIKxd4rY1Moq_QU7tDH3gXD5Sr0UG__mBazl-eJcrWHAHRx04I02. Call Clint Wellborn and ask that he reopen Jacob's case 575-835-00523. Email Clint at CWellborn@da.state.nm.us4. Post on social media using the #IMadeTheDifference Will you help me and make the difference in Jacob's case today?Template email:The Honorable Clint WellbornDistrict Attorney, Socorro CountyMr. District Attorney:I am writing to request that you re-examine the murder of Jacob Jeremiah Landin that took place on April 10th, 1987. I believe that justice can be brought to Jacob's family if the case was reopened due to the evidence presented in the case file, such as the confession of the suspect and the history of abuse at the hands of said suspect.I implore you to seriously consider prosecuting the suspect and to bring closure to Jacob's family who have fought for years on Jacob's behalf. Regards,[insert name]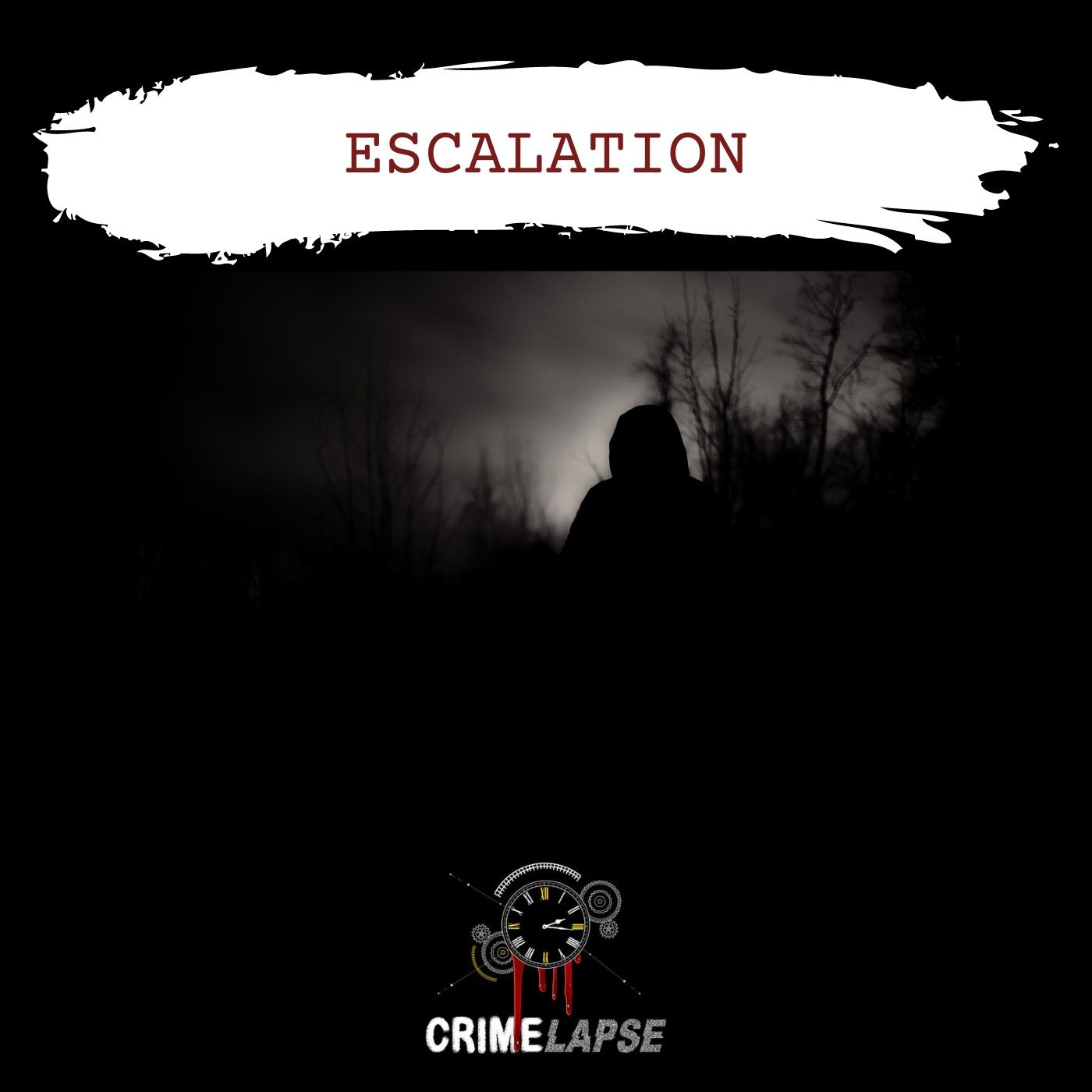 Escalation: Russell Williams
2021-03-2901:32:36
2
*This episode contains descriptions of sexual violence and murder, listener discretion is advised*In late 2007, a series of break-ins in the province of Ontario, Canada went under the radar. Most of the items stolen didn't exactly hold any sentimental or monetary value. It would almost three years later that the police found out the truth about the break-ins, when two women had been brutally murdered. All sources available on crimelapsepodcast.comThank you to our sponsors for this episode; Smile Brilliant, the best at home teeth whitening kit. Check out smilebrilliant.com/truecrime to get your kit!Best Fiends, the 5 start rated mobile puzzle game, available on the Apple app store and Google play.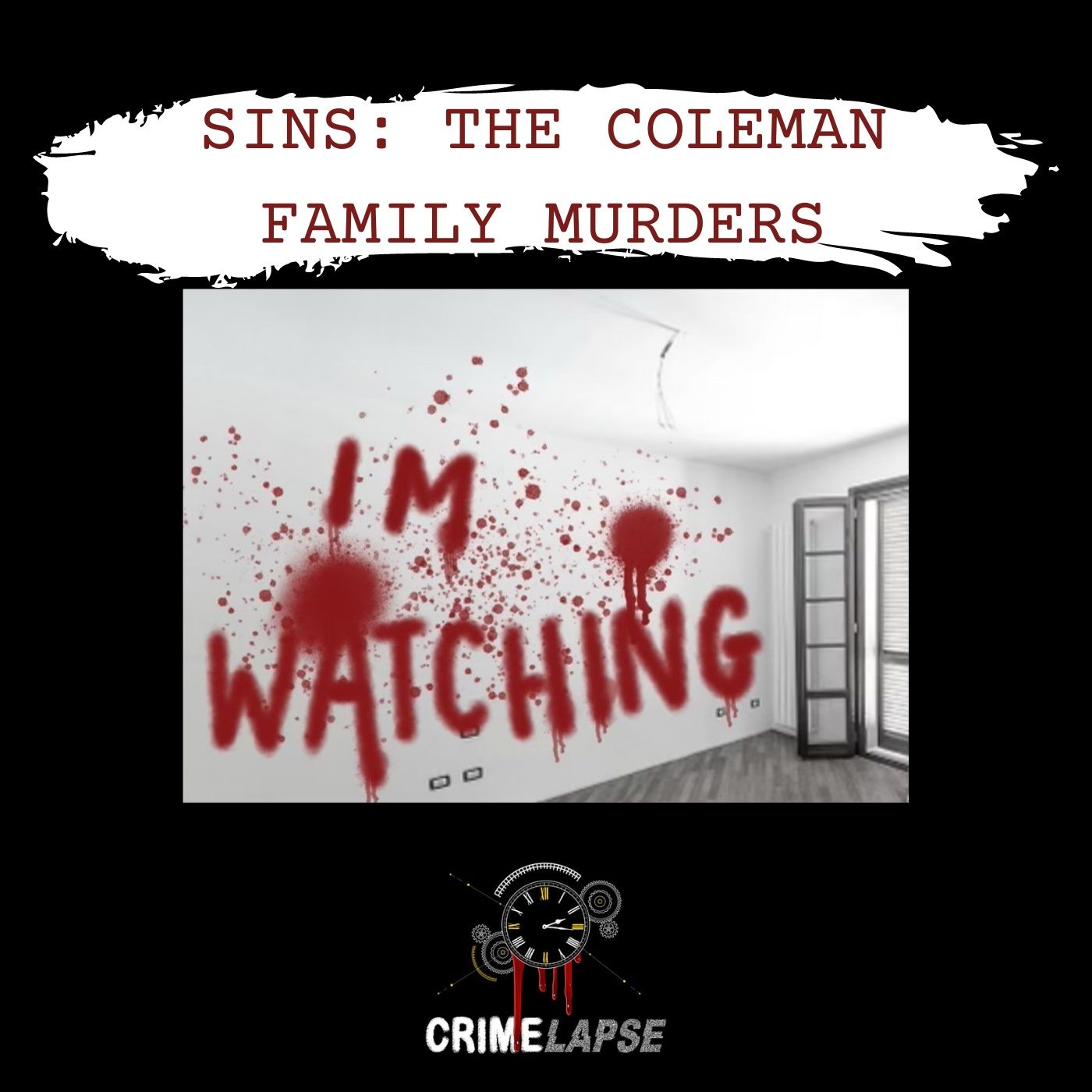 Sins: The Colemans
2021-03-1501:14:03
1
Early on the morning of May 5th 2009, on a suburban street in Columbia, Illinois, Detective Sergeant Justin Barlow was awoken by a panicked phone call from his neighbour Chris Coleman. Chris asked the Detective to check on his family because his wife wasn't answering the phone. What was discovered in the house revealed just how far some people will go to achieve what they believe to be their destiny. Thank you to our sponsors for this episode; Smile Brilliant - smilebrilliant.com/truecrime teeth whitening that actually worksPodcorn - the marketplace for podcasts, get sponsors and sponsor podcasts, podcorn.comSpecial promo for Tapes From The Dark Side
On the morning of Saturday August 5th 2017, dog walkers out for a stroll near the village of East Harling came across what they thought was an injured man in the wooded walkway known as the Heath. When they went to assist him to his feet, they noticed he had a large open wound on his neck and there was blood across the other side of the path. They called 999 and police quickly arrived and cordoned off the scene. The injuries were so severe that they initially thought the man had been attacked by his own dogs, but, a much deadlier predator was on the loose.All sources available on crimelapsepodcast.com Thank you to our sponsors for this episodePodcorn.com the best way to monetise your podcastBeekeepers naturals - check out our favourite products on beekeepersnaturals.com/crimelapseSmile Brilliant, get whiter teeth the right way. Use our code True Crime on smilebrilliant.com
*This episode contains descriptions of a childs death, listener discretion is advised* 9 month old Jacob Landin died in April 1987, after what seemed to be an accident. Three decades later, Jacobs brother Eric, knows the truth, and is fighting for justice for his baby brother. Special thank you to Eric Carter Landin and his Mom, Brenda, for speaking with us. Please check out Erics show True Consequences where you will find more information on Jacobs case. Thank you to our sponsors for todays episode; Best Fiends - the 5 star rated mobile puzzle game, available on the apple app store and google playPodcorn - an online marketplace for advertisers and podcasters to work together and monetiseBeekeepers Naturals - brilliant bee produce products to sooth sore throats and prevent coughs beekeepersnaturals.com/crimelapse
On the evening of March 18th 2010, the parents of a teenage girl called the police to report that their daughter hadn't returned home after babysitting. Not long after charred remains were found under a bridge along a popular walking route. The investigation uncovered one of the most horrific crimes in British Columbia. Guest written by Emily G ThompsonSources available on crimelapsepodcast.comThank you to our sponsors for todays episode; Beekeepers Naturals - get some of our favourites on beekeepersnaturals.com/crimelapse Best Fiends - the 5 star mobile puzzle game available on the apple app store and google playPodcorn - an online marketplace for podcasters and advertisers podcorn.com
At around 3am on September 23rd 2015, residents of Westbury Park, Bristol, were awoken by the sound of agonizing pleas for help coming from the street. A man, dressed in just his boxer shorts was running blindly down the road, screaming in pain. As members of the public tried to assist him, they thought that he had mud on his face, but when they asked him what happened he told them that someone had thrown acid onto him. When he was asked who did it, he was audibly terrified and answered "my ex".Thank you to our sponsors for this episode; YARN - a game made for true crime fans, download it on the apple app store or google playBeekeepers Naturals - a natural collective for your medicine cabinet, get our favourites on beekeepersnaturals.com/crimelapseBest Fiends - a 5 start rated mobile puzzle app available on the apple app store or google playAll of our sources are available on crimelapsepodcast.comDomestic violence helplinesIrelandWomen's Aid can help you if you are experiencing domestic violence. They give advice on how you can help yourself and others. You can also contact them 24 hours-a-day on 1800 341 900.Men's Aid Ireland is a service for men who are experiencing domestic violence. You can call them on 01 554 3811or email hello@mensaid.ie.Their helpline is open Monday to Friday, from 9am to 5pm.The National Office for Victims of Abuse 1800 252 524.UKCall Refuge's National Domestic Abuse Helpline for free and confidential advice, 24 hours a day on 0808 2000 247.Call 999 in an emergency, press 55 on mobile to be connected to the police without having to speak. USThe National Domestic Violence Hotline 1-800-799-SAFE (7233) and through online chatting at www.TheHotline.org
United States