Discover
MusicalSplaining
Claim Ownership
This week we revisit the Willy Wonka Cinematic Universe by discussing the 1971 classic and the 2005 remake. Lindsay makes a case for The Weeknd playing Willy Wonka instead of Timothée Chalamet and Kaveh achieves peak dad brain with his reverence for Timothée Chalamet's turn as Spiderman.Explore your creativity at Skillshare.com/musicalsplaining, where our listeners get a free trial of Skillshare PremiumGet CuriosityStream + Nebula for only $2.99 per month or $14.99 for a full year, by visiting CuriosityStream.com/musicalsplaining
The Persian is in the Phantom's clutches once again as we are joined by veteran guest host Angelina Meehan in discussing Brian De Palma's 1974 cult classic. Lindsay and Angelina stan the mysterious "Beef" and Kaveh proposes a controversial George Lucas/Phantom of the Opera conspiracy theory.Head over to MusicalSplaining.ting.com to get $25 off when you sign up for new service with Ting Mobile's Smarter plans.Get CuriosityStream + Nebula for only $2.99 per month or $14.99 for a full year, by visiting CuriosityStream.com/musicalsplaining
21: The Descendants
2021-05-0401:07:04
1
Self-proclaimed expert on Monster High knockoffs Jenny Nichiolson returns to discuss the Disney Channel smash hit. Lindsay makes the case for why Hades is a DILF and Kaveh recruits his eight-year-old niece as a consultant.Get a free 30 day Audible trial by visiting audible.com/SPLAIN or text SPLAIN to 500-500Get CuriosityStream + Nebula for only $2.99 per month or $14.99 for a full year, by visiting CuriosityStream.com/musicalsplaining
Om Shanti Om
2021-04-2001:08:29
2
At long last we venture into Bollywood with guest host Siddhant Adlakha! Lindsay and Siddhant attempt to pinpoint the arrival of abs in India and Kaveh once again sees flashes of Phantom.Get a free 30 day Audible trial by visiting audible.com/SPLAIN or text SPLAIN to 500-500Get CuriosityStream + Nebula for only $2.99 per month or $14.99 for a full year, by visiting CuriosityStream.com/musicalsplaining
For this episode we embark on the odyssey of discussing the 2000 Coen Brothers classic. Harbinger of O, Death Lindsay makes the argument that this film is a musical, while Man of Constant Sorrow Kaveh struggles to define what a musical even is.Get a free 30 day Audible trial by visiting audible.com/SPLAIN or text SPLAIN to 500-500Get CuriosityStream + Nebula for only $2.99 per month or $14.99 for a full year, by visiting CuriosityStream.com/musicalsplaining
This week on our journey down the yellow brick road, we are joined by fellow 'splainer and L. Frank Baum wizard Antonella Inserra. Lindsay considers the Wicked Witch's OSHA violations and Kaveh discovers a newfound appreciation for animal talent.Get CuriosityStream + Nebula for only $2.99 per month or $19.99 for a full year, by visiting CuriosityStream.com/musicalsplaining
In honor of the late Xtopher Plummer, we take a look back at the classic 1965 film. Lindsay tries her best to understand what nuns do with their free time and Kaveh reveals his basic side.Get CuriosityStream + Nebula for only $2.99 per month or $19.99 for a full year, by visiting CuriosityStream.com/musicalsplaining
This week we finally cave to fans' demands and review the 2008 cult classic. Lindsay struggles in earnest to dissect Repo's appeal and Kaveh screams bloody murder about the film's budget.Explore your creativity at Skillshare.com/musicalsplaining, where our listeners get a free trial of Skillshare PremiumGet CuriosityStream + Nebula for only $2.99 per month or $19.99 for a full year, by visiting CuriosityStream.com/musicalsplaining
15: Moulin Rouge!
2021-01-1901:09:55
2
In the first of our "musicals that began as movies" series, we are joined by our 8th Beatle Angelina Meehan in discussing the 2001 Baz Luhrman classic. Lindsay and Angelina predictably figure out a way to steer the conversation towards Phantom, and Kaveh questions his continuing appeal to the MusicalSplaining audience.Get CuriosityStream + Nebula for only $2.99 per month or $19.99 for a full year, by visiting CuriosityStream.com/musicalsplainingThe first 200 people that sign up at brilliant.org/musicasplaining will get 20% off the annual Brilliant premium subscription
We're back from hiatus to discuss the ratticle rat sensation of 2021! Lindsay does some fair use-splaining and Kaveh shows off his improvisational talents.
We are (once again) joined by Angelina Meehan as we split the muff of our first Sondheim show discussing the demon barber of Fleet Street. Lindsay burns the roof of her mouth with her caliente hot takes and Kaveh reluctantly crosses over into full musical fandom.
By popular demand, Lindsay and Kaveh take a (virtual) trip to a pineapple under the sea, where they give bottom-feeding theater critics a bad review and reminisce about the good ol' Virgin Megastore days.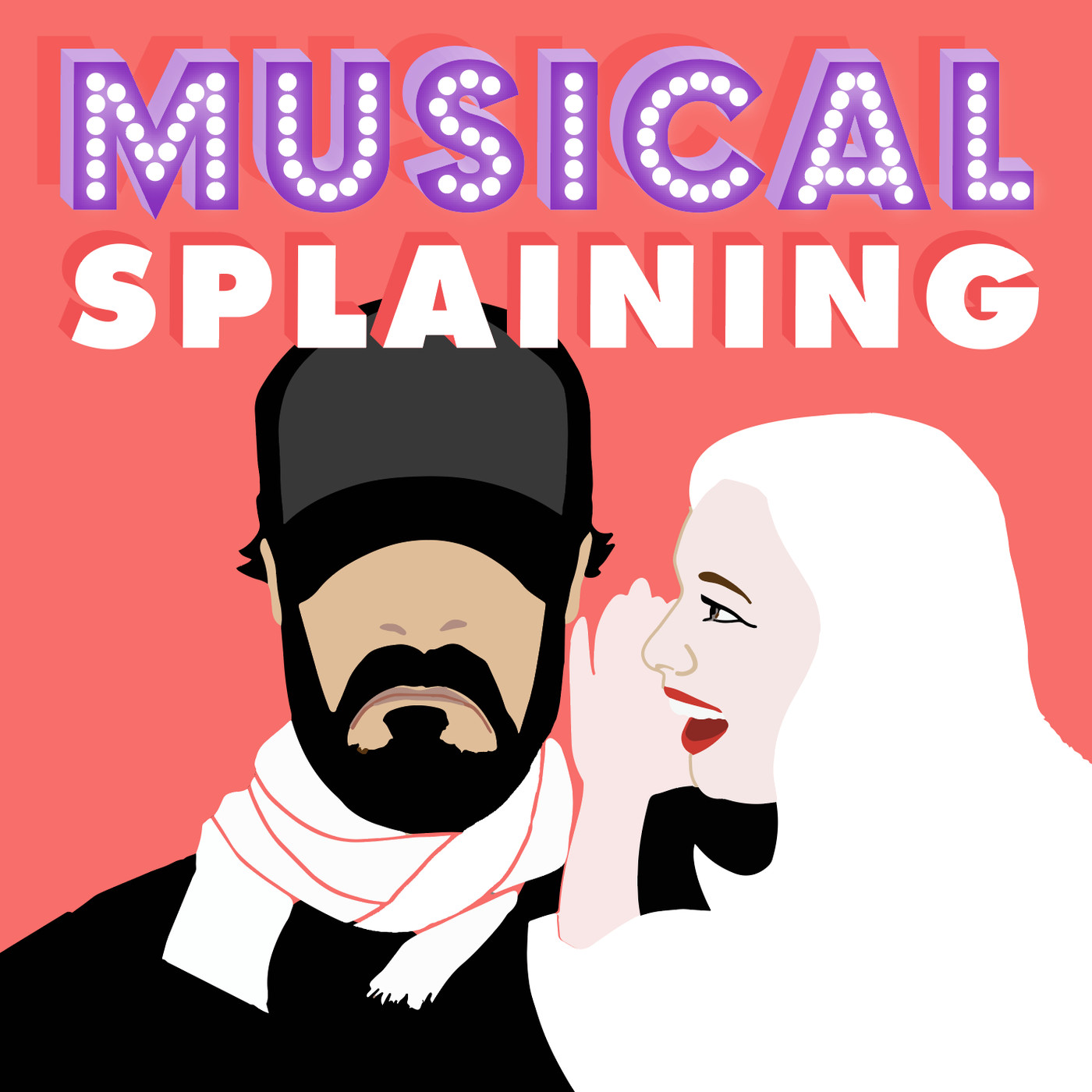 11: Hamilton
2020-07-2801:32:30
2
On this very special episode we are joined by TikTok celebrity and resident young person expert Hank Green in discussing the biggest (non-Phantom) musical sensation of the past 20 years. Discourse is discoursed, as we ask the important questions like "was Washington a Daddy?" and "what kind of YouTuber would Hamilton have been?"
It feels like it's been 10 long years since we last co-hosted with Angelina Meehan, yet here we are discussing yet another Phantom content!  Winner of 0 Tony awards, we dissect ALW's much maligned sequel to his greatest hit. Topics covered include Christine's Vegas residency on Coney Island and lessons on de-escalation with the Phantom.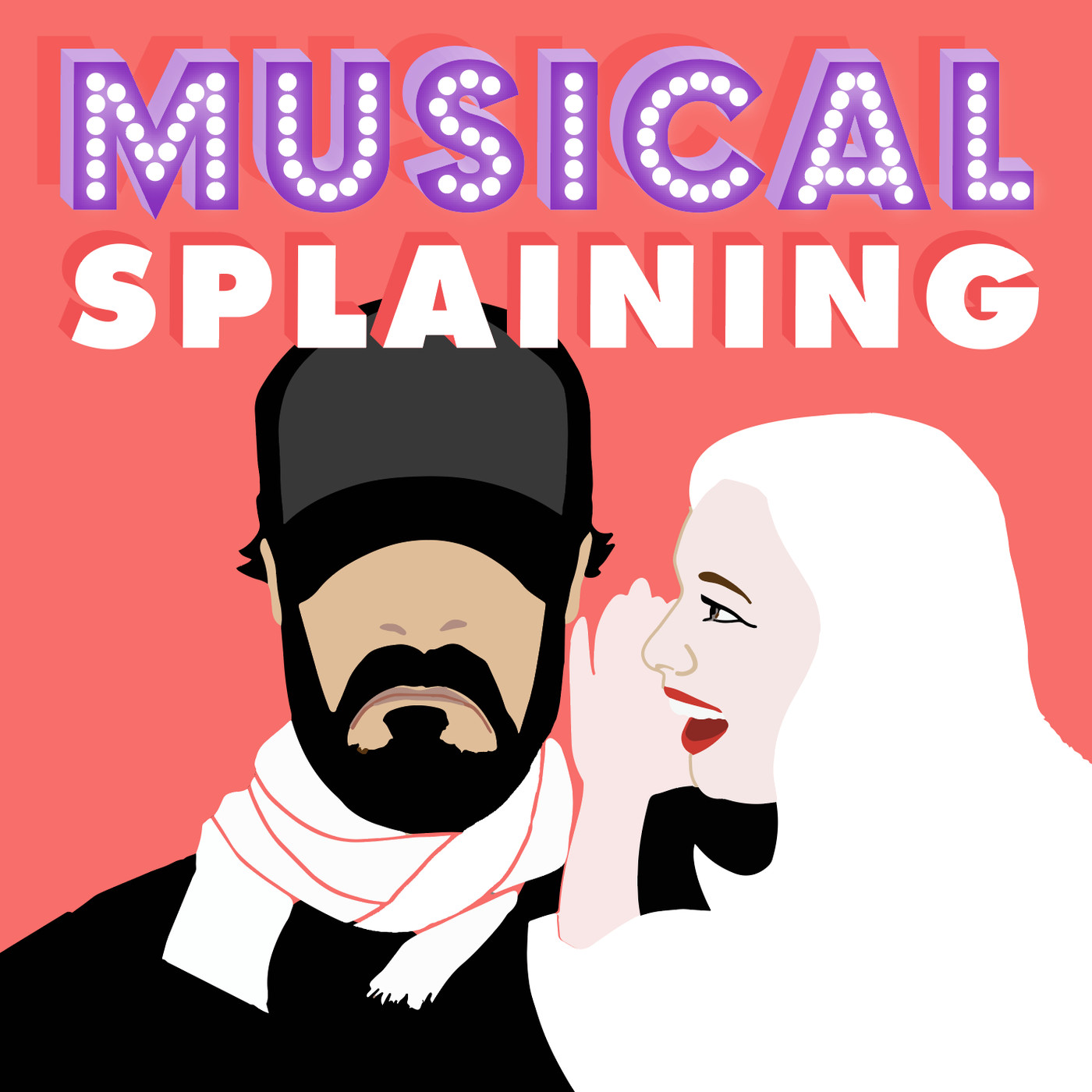 09: American Idiot
2020-06-2301:05:28
2
Lindsay and Kaveh pay their respects to Antifa by watching the punk rock musical written by none other than Green Day. You'll have the time of your life hearing Lindsay fawn over Billie Joe Armstrong's gigantic head while Kaveh tries to wrap his head around yet another musical featuring a guy with an acoustic guitar who will save the world if he can only write one perfect song.
Lindsay and Kaveh, star of the international hit film Argo, get in way over their heads with Rodgers and Hammerstein's extremely dated classic, the King and I.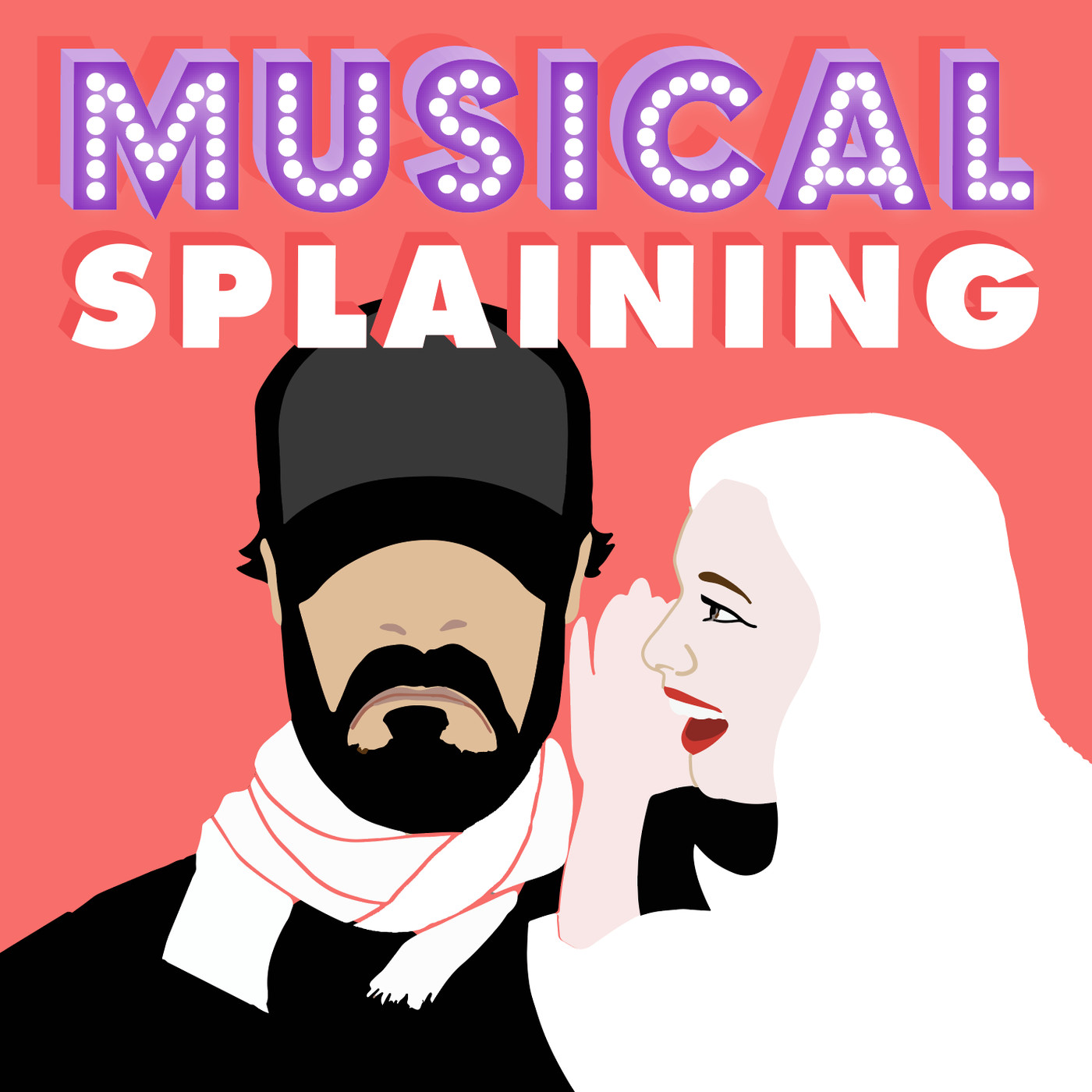 07: Rent
2020-05-1901:06:43
4
As if quarantine wasn't hard enough, Lindsay and Kaveh voluntarily  watch a pro-shot version of Rent. God help us all.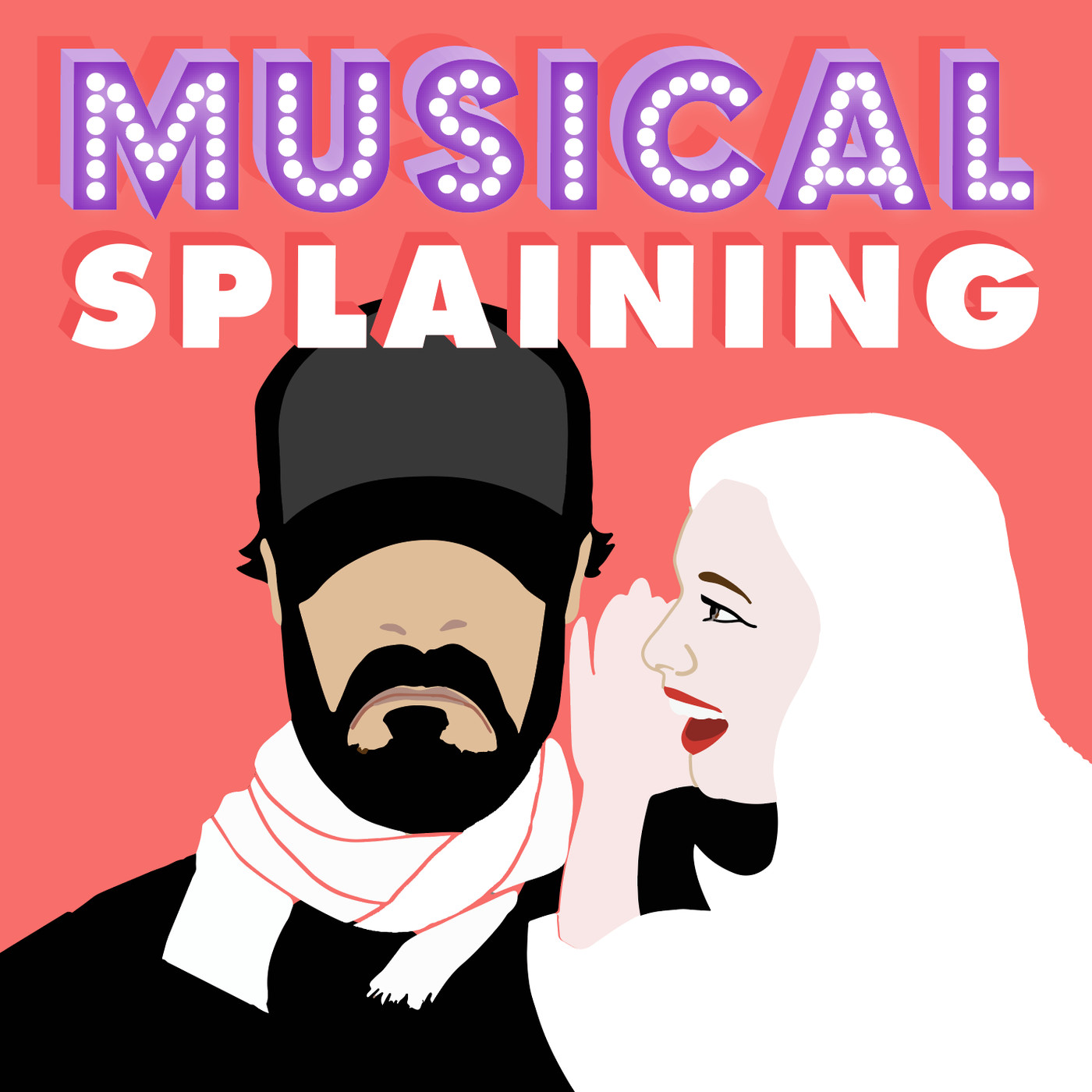 06: Six
2020-05-0550:37
1
Heads will roll as Lindsay and Kaveh finally return after hiatus to discuss Six the musical! Kaveh gets in touch with his inner 14-year-old girl and Lindsay travels back in time to the woke discourse of 2004 .
Lindsay and Kaveh are joined by guest host Angelina Meehan in their descent into the basement to explore the classic tale of a 50-year-old virgin/musical genius/entrepreneur who grooms a young opera singer before kidnapping her repeatedly and then murdering several people. Is Lindsay and Angelina's enthusiasm as contagious as they think it is? (It isn't).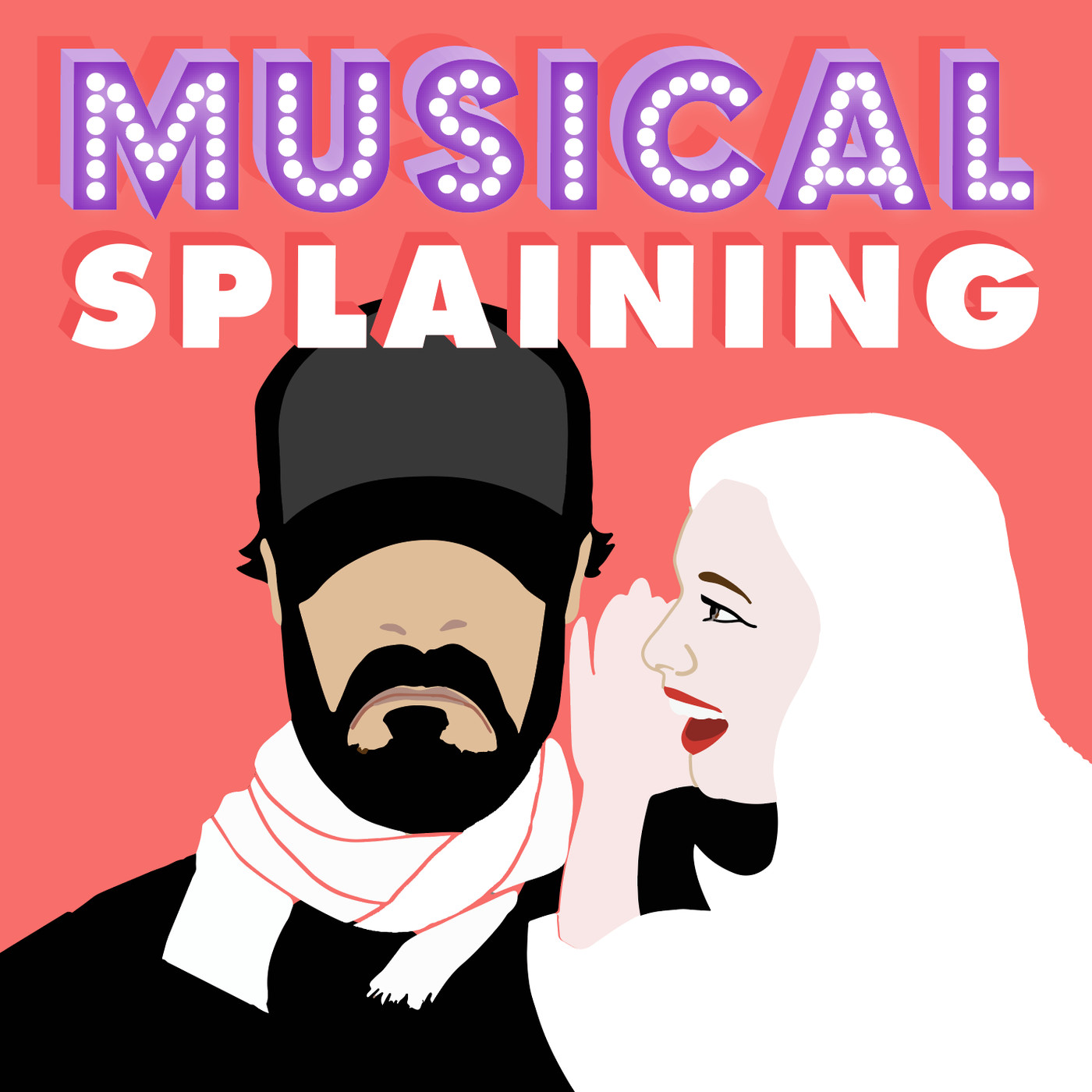 04: Beetlejuice
2020-03-1701:03:49
2
Our Broadway adventure continues with audience favorite Beetlejuice (or BJ as Lindsay likes to call it). Sorta based on the movie of the same name, the story follows a dead couple who try to haunt the new inhabitants of their former home. Could this be the episode where... Lindsay and Kaveh agree on something? Boy, I hope you're ready for a show about death!
United States