Discover
Radio Bandiego
Claim Ownership
Author: EnterTalk Radio
Subscribed: 0
Played: 6
© Copyright EnterTalk Radio
Description
With so many fresh and cutting edge musical groups in San Diego and passing through on tour, Radio Bandiego provides a vibrant, bustling hub where bands and solo musicians perform their music live on air and talk about their passions, inspirations, and aspirations. Music Artists are essentially storytellers and we invite them to share their stories, those that can be expressed in words and those that can only be told through the emotion of melodies, rattling of strings, the sizzle of amplifiers, the crashing of drums, and through depths of lyrical poetry. The program strives to go beyond mere entertainment, providing a setting that lets bands and audiences find each other, and gives fans the opportunity to hear and get to know artists on a level much deeper than a cursory play-through.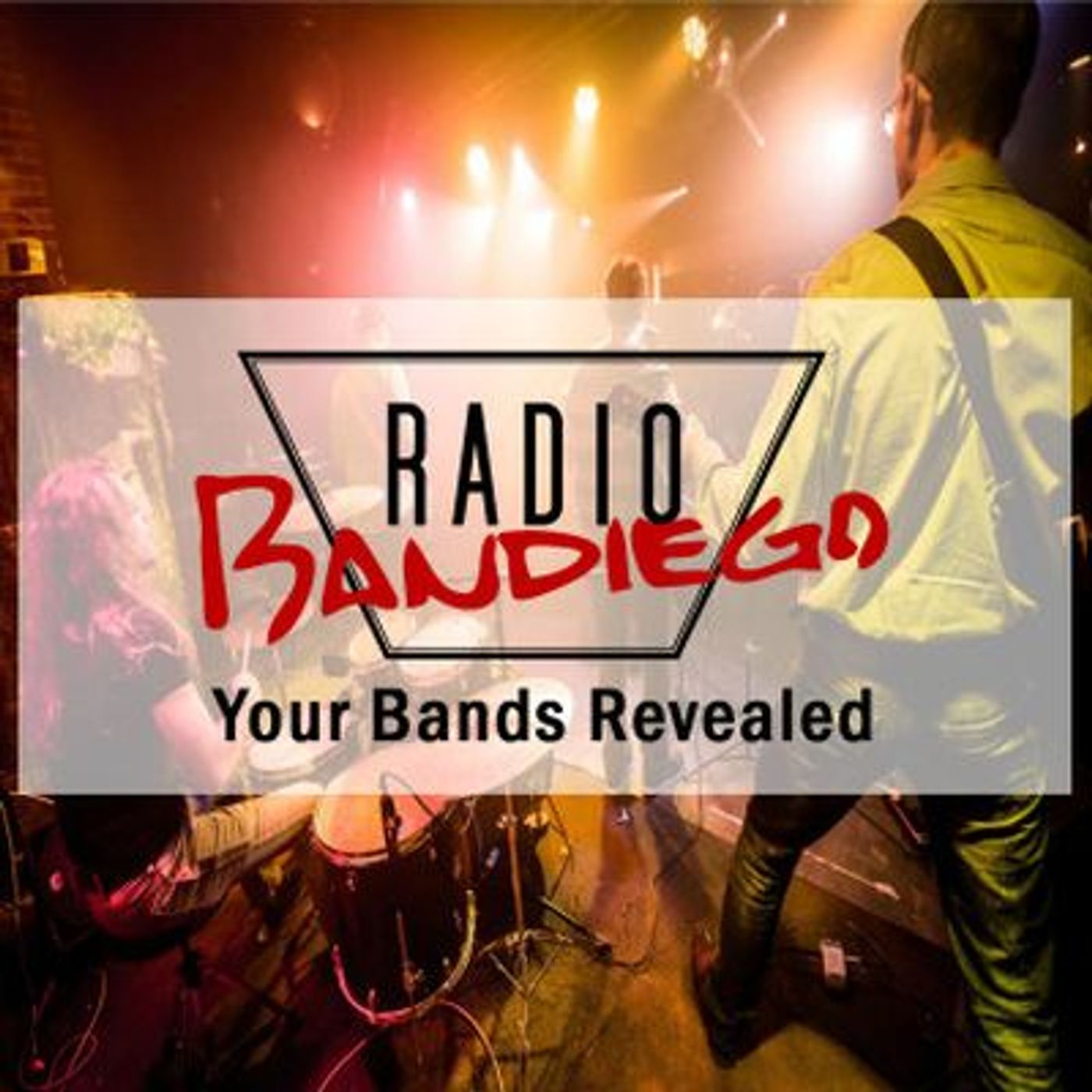 Sherri-Anne and Lisa Viegas of Sister Speakhttp://www.sisterspeakmusic.com/Sister Speak perform live on the air:On My Own Two FeetComing BackSherri-Anne and Lisa talk about what influenced their music - listening to artists like The Beatles, Nirvana, Red Hot Chili Peppers, Ben Howard, Sarah Watkins and Bob Dylan and playing with different musicians. They talk about discovering that both are from British Columbia and tell us what brought them to California.Sherri-Anne and Lisa talk about their album Rise Up For Love and about their fan base beingthe strongest in San Diego, Chicago and British Columbia. They discuss their DIY approach to their band, with no labels or managers and talk about the different level of enthusiasm for original music in the various cities they have toured. Canada and places like New York City seem to be much more supportive , but the one thing that seems to resonate with all audiences is authenticity.Sister Speak perform live on the air:Prison of LoveChicago Dream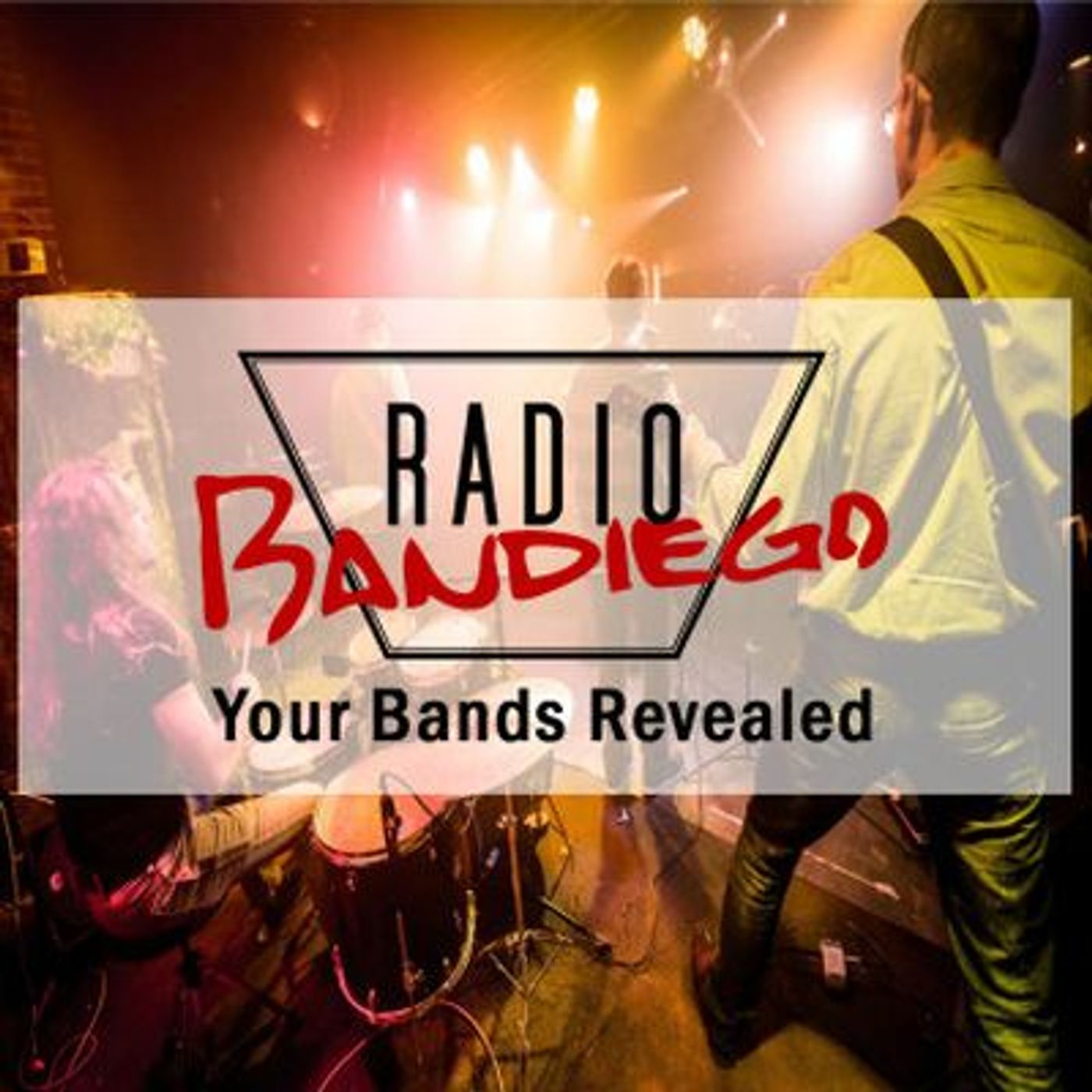 Seventrain Members:Eric Horton – GuitarJef Poremba – GuitarJoel Maitoza – Drums & PercussionSteve (Dino) Andino – BassJon Campos – VocalsWe play the songs "Change" and "Bittersweet Seduction" and Seventrain give us some background on the tunes.The band talks about getting their start jamming at a memoriam show for Big Vinny, a local soundman who passed away, and finding a chemistry which prompted them write songs and put together an album. They talk about their song writing process and the differing approaches between their first and second albums. Jeff and John talk about the artists who inspire them– everyone from Eddie Van Halen to Freddie Mercury.Dino talks about the artists that inspired him - Paul McCartney, John Entwistle, Iron Maiden, Anthrax, as well as funk players. Joel talks about his drummer influences, including Tommy Aldridge, Buddy Rich and Neil Peart as well as various guitarists, bassits and keyboard players. Seventrain talk about some of their favorite gear and the manufacturers who sponsor them. We discuss the urgent need for San Diego to support the local music scene.We play the songs "Never" and "How Does It Feel" and Seventrain tell us about the themes behind the songs.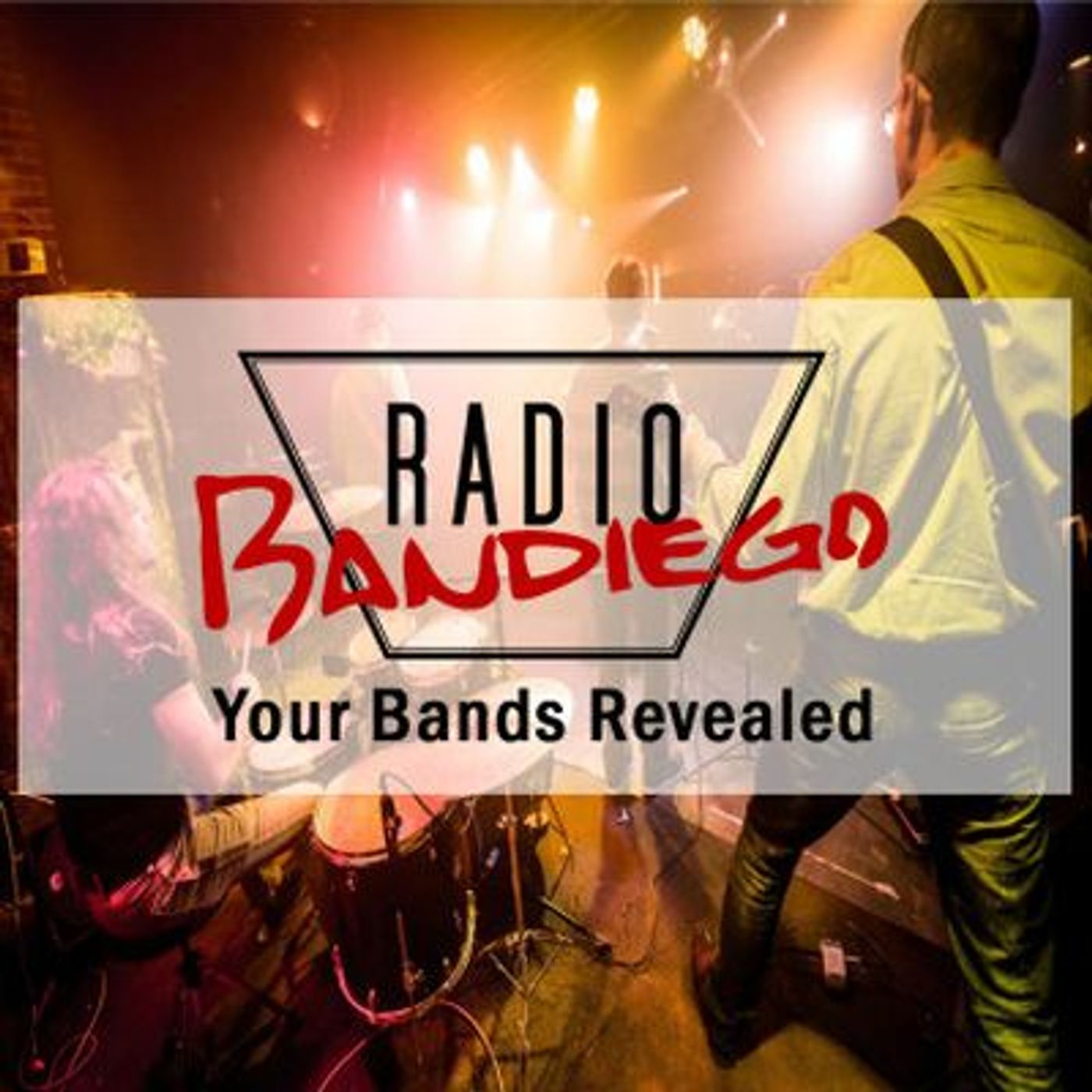 Members:Sean Cox – Lead Vocal, GuitarGreg Irwin – GuitarAustin Reitz – Keys, MoogGreg Smith – DrumsMelissa Barrison – ViolinJay Lauterwasser – BassBandalier perform live in our studio:Filthy ButterflyLast ParadeShade of BlueShaun and Greg talk about their history of playing together for a long time and the difficulty they had in finding the right drummer and bass player. Bandalier discuss what sets them apart – the willingness to experiment with different parts and styles and the ability to blend it all together into a seamless whole; a sound at once familiar and accessible and at the same time unique and fresh. The band members talk about their influences – everything from classic and prog rock to Punk, English folk and video game music.Bandalier talk about recording at Pacific Beat Studio in Pacific Beach, San Diego and about giving their album away for free at live shows, or asking for donations, instead of charging a set price. We discuss some of the challenges faced by local bands, the predominance of the Pay-To-Play model being one of the biggest hurdles for up-and-coming bands and ways to get around such obstacles. We discuss the importance of local bands supporting each other to build a community and a vibrant local music scene, and talk about the new San Diego chapter of Balanced Breakfast, a support, education and networking collective of musicians and industry professionals which aims to do just that.Bandalier perform live in our studio:New Orleans
Joseph Luna band is:Joseph Luna on Sax and VocalsJody Hill on Bass,Alan Zindelovich on Keys,Nathan Hubbard on Drumshttps://www.reverbnation.com/josephlunahttps://www.facebook.com/JosephLunaMusicJoseph Luna Band performs live in our studio:"Este Cochinito""Nature Boy""Back Home (From Indiana)"Joe Luna talks about growing up in a musical family, with both parents musicians, following in his brothers footsteps in picking up the sax and later attending the Berklee School of Music. Jody talks about her approach to bass and finding the Japanese "Tune" bass to be an electric bass that is very close to the sound of an upright. Alan, also a Berklee alumnus, talks about getting his start in music and his musical ear from his mother who was a classical piano player, initially being drawn to rock music and developing a love of jazz relatively late, once he began to study it seriously at Berklee. Nathan, a classical music major, talks about his parents and his grandmother being the people who inspired him to become an artist. We discuss the local jazz scene and the San Diego music scene in general. Despite many clubs closing down, jazz in San Diego is managing to stay vibrant. We talk about the highly stratified nature of the music scene in San Diego and the need for more venues that support varied live music that would help integrate and unify the various styles into a self-supportive community.Joseph Luna Band performs live in our studio:"How Drool""Lazy Sunday Morning"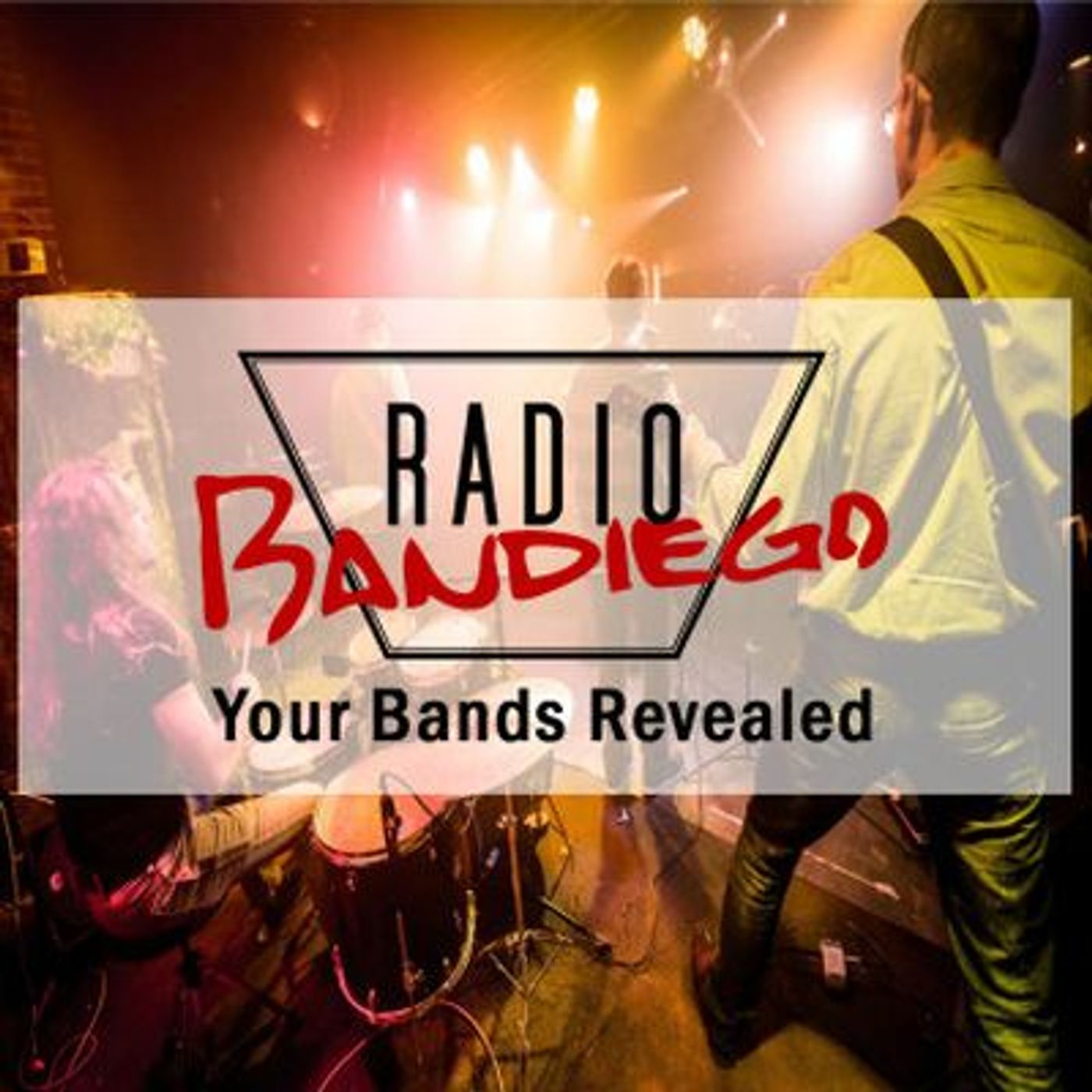 http://www.sleddweb.com/rocks/http://ninascourage.org/Drums – Dino Keyboards – PeterGuitar – KeithVocals – KerryBass – RonnieThe band members introduce themselves; and Dino talks about how the band got its start in 1995 with him, Pete and Kerry. Sledd discuss their musical influences and their evolution from being a cover band to writing original music, with Tesla guitarist Brian Wheat playing an instrumental role in guiding and teaching them how to write catchy hooks. They talk about the process of developing their own style and their new album – Get Rich Quick Scheme.Sledd talk about the buzz their music has been generating among European record labels, their upcoming show with the band Seventrain and the vital role their road crew plays in the band's operations. Dino and Peter tell us about their involvement with Ninascourage.org, a foundation for the treatment and research of epilepsy.Sledd perform live in our studio.
The International Hustlers is a San Diego based Funk/Jazz Fusion group.Chris Lougeay – Guitar, Leader, Arranger, VocalsTy Kiernan –PercussionChris Duvall – BassBryce Giuliani – DrumsPaul – Tenor SaxCharlie – Alto Saxhttp://www.reverbnation.com/chrislougeayandtheinternationalhustlersThe band members introduce themselves and talk about their plans for recording an album and playing the OB Street Fair. We discuss the passing of the old music business model and The Hustlers give their take on the direction the industry is heading and their strategy to adapt and stay ahead.We discuss the importance of having a supportive local music community and Chris Lougeay talks about how he met and got together with Ty, Charlie, Paul, Chris and Bryce. Bryce tells us about his drummer-friendly clothing company Deemer Nation. The Hustlers talk about their biggest influences and the role they play in informing and directing their musical style and flavor.The International Hustlers perform live in our studio.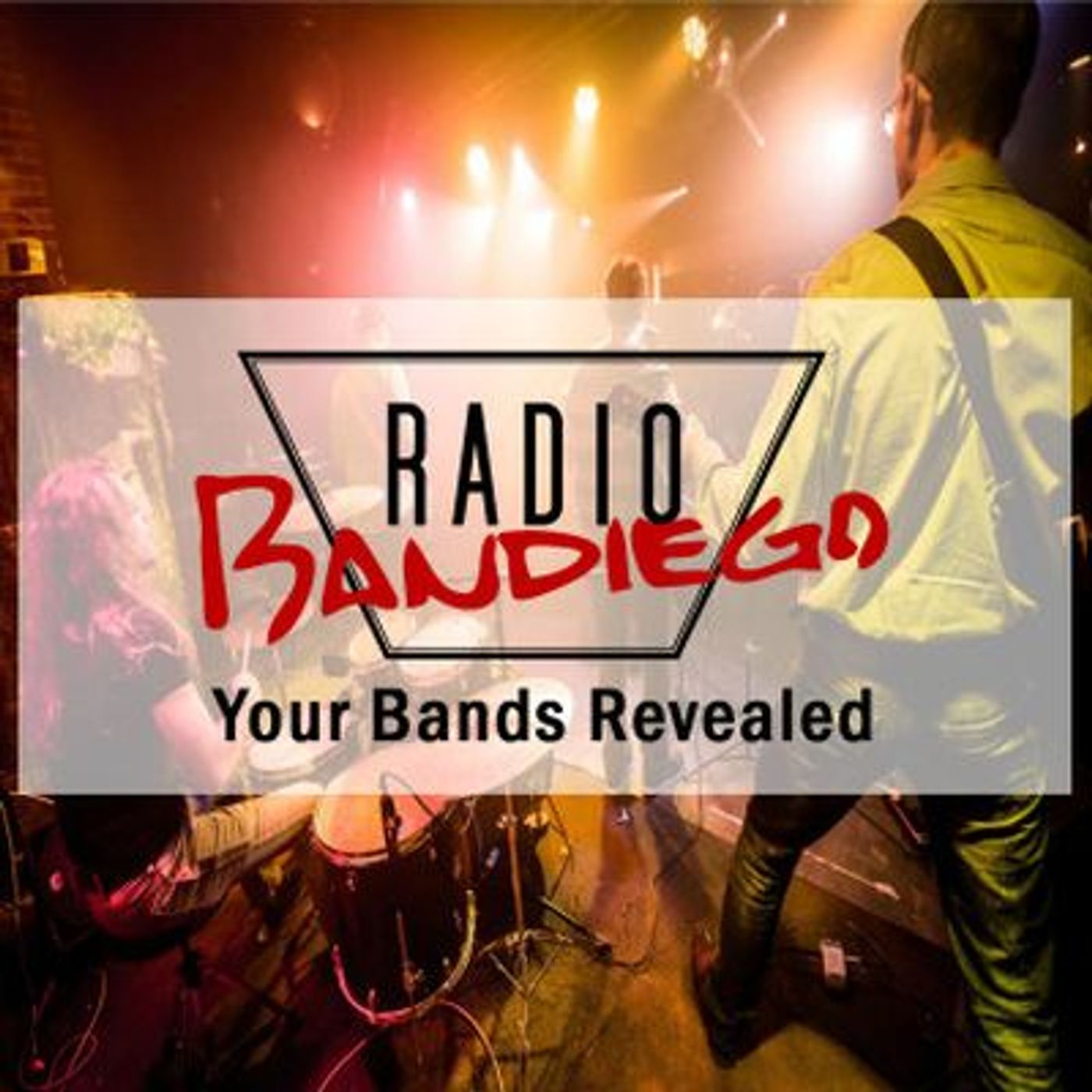 Trishes performs live on the air:AnimalHard as a RockChemicalsTrishes talks about her approach to building a career in the music industry, namely writing, playing out, meeting as many people as possible, creating new and interesting ideas and just getting out there and doing it. She talks about the gear she uses to create her unique sound - the TC Helicon Voicelive Touch 2 vocal effects processor, Boss RC 300 Loop Station and Korg SV1 keyboard.Trishes talks about her upcoming summer tour, an upcoming show in Trinidad on April 14 and shooting her new music video. She speaks on the changes in the music industry, the fading away of major album deals, lower barrier to entry for musicians and hence more variety in musical styles and artistic expression.Segment 4 Trishes performs live on the air:Day JobsMine Would Be You (Blake Shelton Cover)Riled Up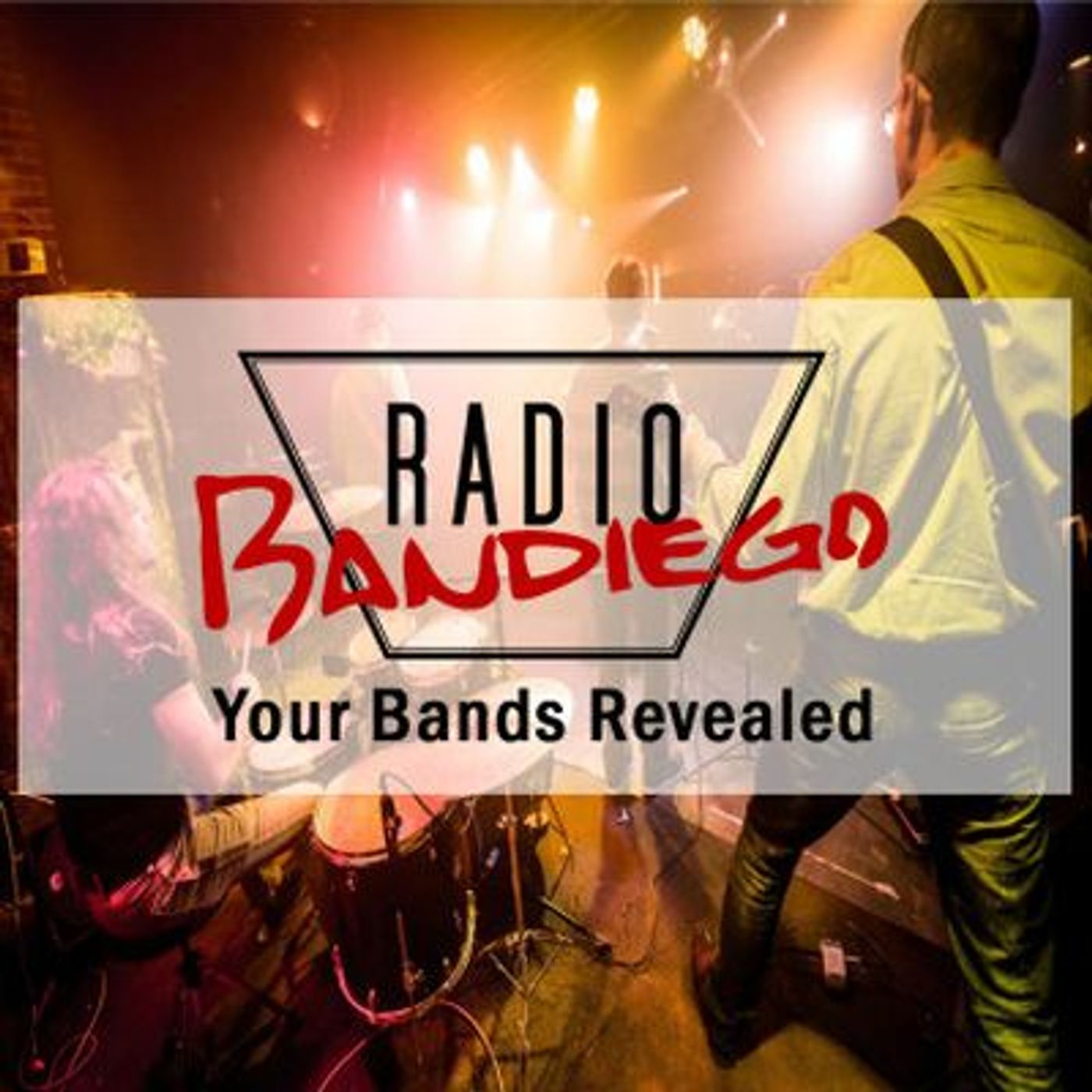 Ki perform live in studio:By The Sea WhispersThe Other SideKi is a five-piece rock band from San Diego, California. The band has put together a collection of songs with timeless melodies and tribal beats that punch hard, bringing fresh new sounds to the industry. A Ki live show is packed with pure energy, inspiring the listener and providing them with an uplifting journey.Ki talk about their new video for the song "By The Sea" and all the support provided by their families. They pay homage to some of the bands and songwriters that inspire them and talk about their biggest influences, the common thread being performers who are passionate. https://www.getkimusic.com Ki talk about their upcoming performance headlining the charity event Cancer Stock, a one day music festival organized by Dennis "Doc" James to raise funds and awareness for childhood cancers. Other performers will include "Doc" James, Tribal Theory, Black Market III and Santana Ways.www.cancerstocksandiego.comKi perform live in studio:Better Than ThisShe Knows Our Love Was A Lie
Brendan McCreary performs live in our studio:"I Got Love" – Off Self Titled First Album "Young Beautiful in a Hurry""I'm Amazed" – Newly written"Flirting With Disaster" – From the TV Show DefianceBrendan talks about getting into music at a young age, about his L.A.-based band Young Beautiful in a Hurry, and the experience of working with a horn section arranged by the renowned composer and pianist John Beasley. Brendan tells us about his work as the resident songwriter for the TV show Defiance, following in the footsteps of his brother, Bear McCreary, the composer behind TV scores for shows like Shield, The Walking Dead, DaVinci's Demons, Black Sails, Outlander and Battlestar Galactica. Brendan talks about the difference between writing for yourself and writing for a TV project and the paradoxical way that deadlines and stylistic constraints actually open him up creatively and allow him to be more focused and efficient.Brendan expands on the theme of writing within a set of limitations and the way that not having such limitations, while giving more freedom, also forces the artist to come up with everything from scratch, agonize over details and labor under the weight of making the piece a perfect representation of that artists vision, all things that become limitations in themselves. As an example, Brendan describes how writing a song to a specific TV show scene allows him to tap into the emotion on screen, which gives his creative process a jumping off point and a well-defined direction.Brendan McCreary performs:The Worst Is Yet To Come – from YBIAH Album "Royalty"Keep On MovingA Song To Give Youhttp://youngbeautifulinahurry.com/
Pitbull Audio's monthly "Rock The Dock" show featuring The Schizophonics, Taken By Canadians, Pleasure Fix, and Jimmy Ruelas, is the featured broadcast for the latest episode of Radio Bandiego.https://www.youtube.com/watch?v=cKj1mW3XxPohttps://www.youtube.com/watch?v=ww9LtJ2agkchttps://www.youtube.com/watch?v=yaZLU0SU1KUhttps://www.youtube.com/watch?v=BeyF9yZvd8k
United States